Founders & Providers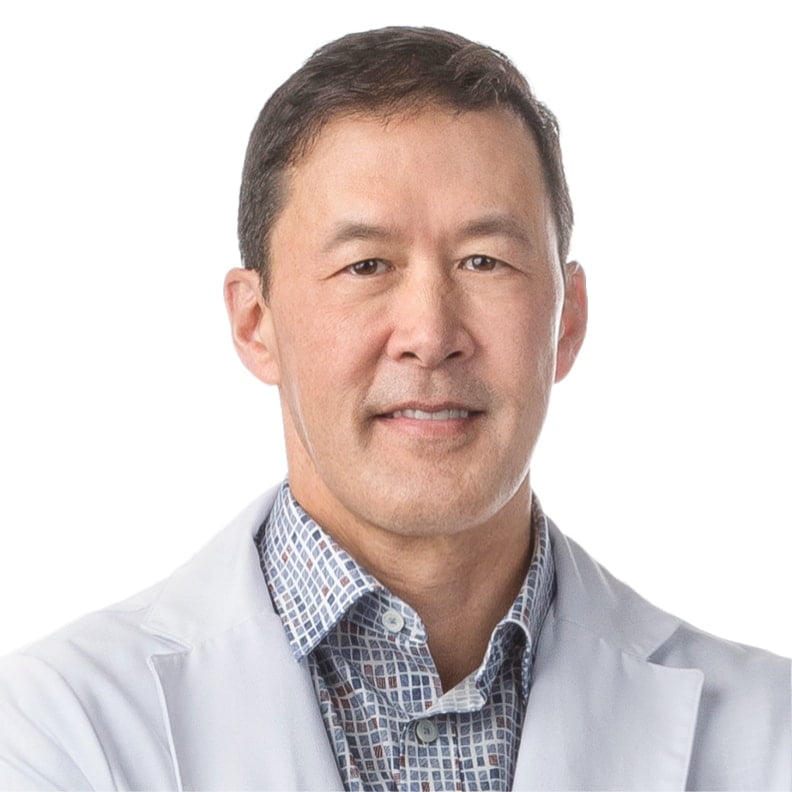 In 2001, Dr. Gustav Lo opened Cosmetic Skin & Laser Center in Petoskey. The success of this vision led to the Traverse City location in 2009 and Naples in 2022. Dr. Lo was the first to pioneer Smartlipo laser assisted liposuction in northern Michigan. He has trained with many top cosmetic surgeons in the field. In addition, Dr. Lo has also performed hundreds of nonsurgical facelifts with FaceTite, Laser Lift, ThermiTight, and Thread Lift.
During his 30 year career as a Primary Care Physician, Dr. Lo first applied regenerative medical techniques such as PRP injections to orthopedic cases in the early 2000's; following those successes, he then brought similar techniques to our aesthetic practice.
Our results mirrored the research findings in other centers – regenerative techniques can reverse some degenerative conditions and "youthify" our tissues and physiology. With that, he founded RegenCen (a separate division of CSLC) in Traverse City and Petoskey, Michigan, and Boca Grande and Naples, Florida as a treatment center dedicated to helping patients extend their healthspans and live their fullest lives.
RegenCen merges the most proven regenerative treatments like PRF injections, NAD+, and the InMode Empower platform with bioidentical hormone and testosterone optimization for men and women, tackling some of the biggest impediments to living well over 50.
RegenCen also offers a prescription weight loss program, provides Ozempic or semaglutide for patients, and offers a results-proven treatment plan including the Skinny Shot and NAD+ therapy to help patients lose unwanted weight and keep it off.
Dr. Lo earned his undergraduate degree from the University of Michigan and his MD from Michigan State University. He founded Northern Michigan MedCenter primary care and urgent care centers, operating them for 30 years with over 1 million total patient visits.
His professional time as a Physician now is practicing at RegenCen and overseeing Cosmetic Skin & Laser Center. He has performed over 4000 liposuction procedures in Petoskey and Traverse City and thousands of transformational Laser Lift treatments for his patients. He continues to see patients regularly, offering them regenerative therapies for erectile dysfunction, orthopedic conditions, arthritis and male testosterone replacement, was well as supervising our Physician Associates who specialize in women's care.
As regenerative medicine continues to advance, Dr. Lo and his team are dedicated to the "youthification" of our clients, bringing exciting, scientifically proven treatments to patients in Traverse City, Petoskey, and Naples who want to look, feel, and live better at every stage of life.
Dr. Lo is extremely hands-on in his approach, personally consulting with his clients to ensure the best outcome attainable.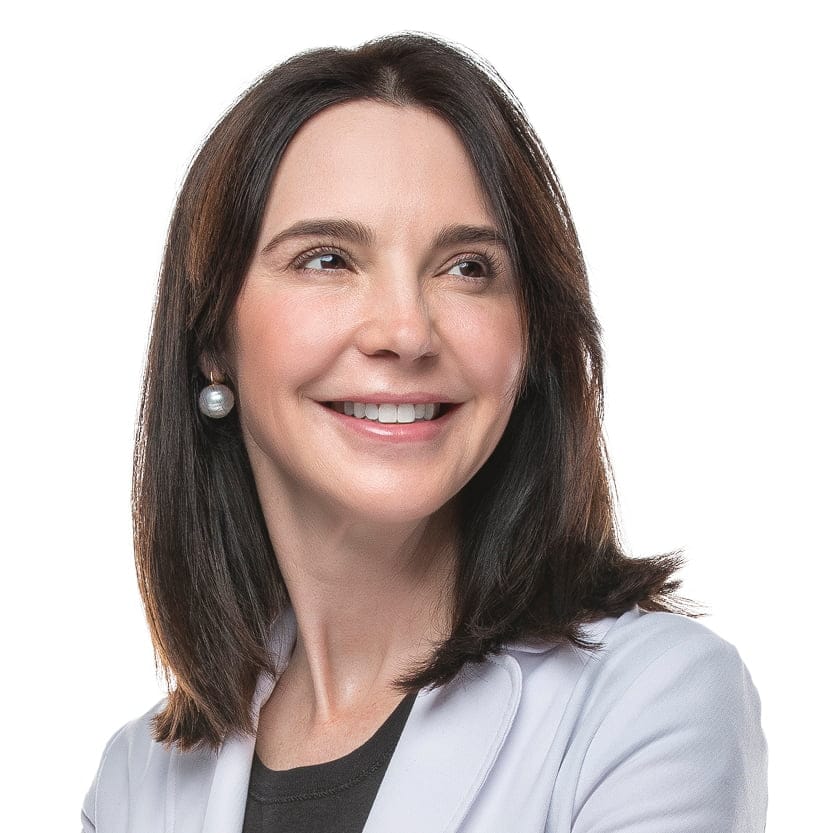 In 2001, Courtney discovered a profession that combined both her medical background and artistic eye and founded Cosmetic Skin & Laser Center with Dr. Gustav Lo.
At CSLC and RegenCen, Courtney leads a passionate team of expert aesthetic and regenerative medical providers who help people look and feel their best throughout life. She is dedicated to finding and bringing the newest innovative aesthetic techniques, regenerative treatments, and procedures to clients in Petoskey, Traverse City, Boca Grande and Naples.
After two decades performing thousands of cosmetic treatments on patients at every age and stage, today Courtney leads her team to maintain the highest standards of excellence.
Courtney's motto? The best cosmetic work is invisible.
CSLC was Northern Michigan's first Platinum Level Botox and Juvederm Provider (and has been since 2004), and multiple times has been named the top Restylane and Perlane Injector and Sculptra practice in the state. Recently CSLC was named top Sculptra provider in the country and top 15 injectors in the U.S. by Galderma.
RegenCen, our medical division, was the first to provide state of the art MorpheusV in the state and is also proud to offer Biote hormonal pellets in Petoskey, Traverse City, and Naples. She's committed to having modern, medically proven and safe treatments for women after menopause.
She adores working beside her husband and says they are the perfect team. Besides working, Courtney loves being a mom and cooking; her modern blended family is her greatest joy.
Courtney splits her time between Petoskey, Traverse City, and Naples.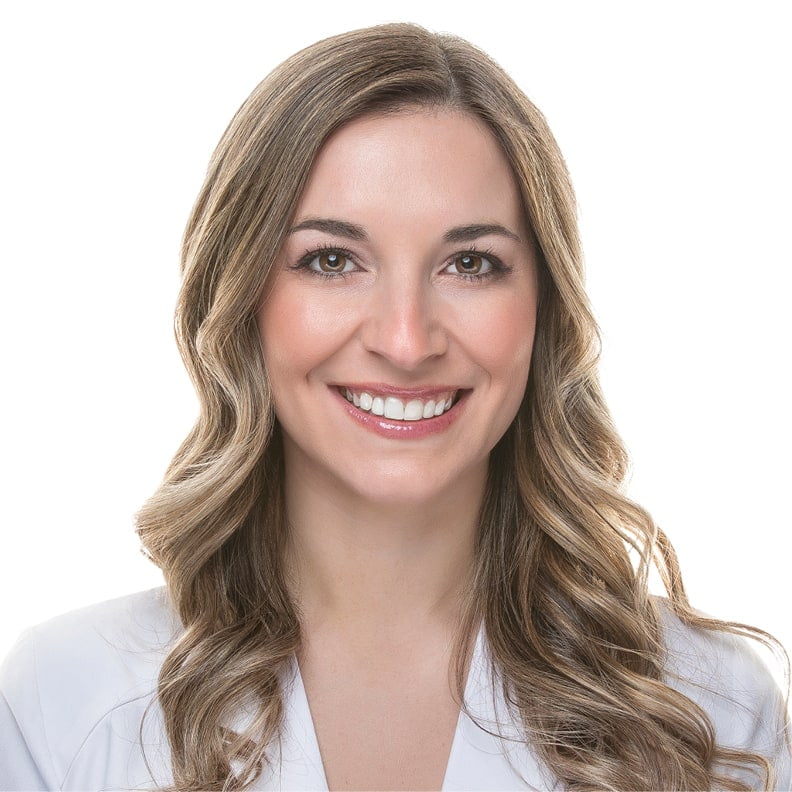 Amanda is our Medical Lead, Master Injector, and Physician Associate in the Traverse City CSLC. After working in obstetrics and gynecology and medical spa, Amanda brought her experience and expertise to CSLC and RegenCen.
Amanda is part of our #1 Sculptra and top 15 Galderma injectors team ranked nationwide. An injection and anti-aging expert, she's passionate about collaborating with patients to create personalized treatment plans that incorporate the most advanced aesthetic techniques and treatments – as well as evidence-based medicine – to help them meet their aesthetic and regenerative goals.
Amanda provides microneedling, Morpheus8, Ultherapy, Dysport, Botox, thread lifts, and laser hair removal in Naples, FL. She's also an expert in vaginal rejuvenation and bioidentical hormone replacement at our medical regenerative division, RegenCen.
"I just want to see everyone achieve an ideal, natural result," she says. A Central Michigan University Bachelors and Masters degree graduate, Amanda is a Midland, MI native and enjoys spending time with her husband exploring and traveling.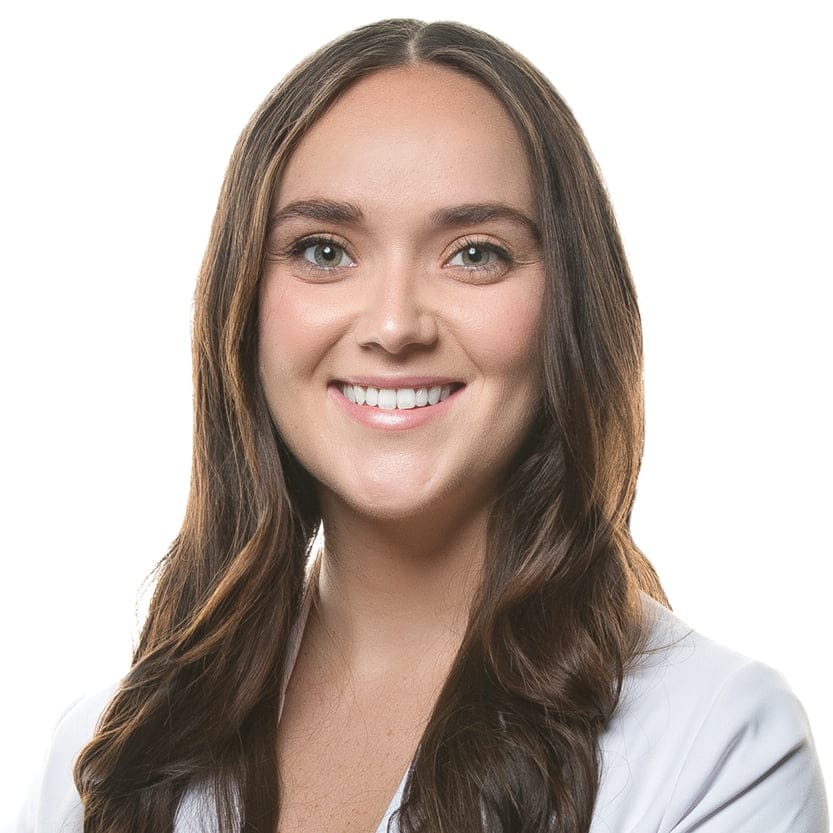 Danielle is our Master Injection Specialist and Lead Aesthetic and Medical Provider. She is based in our Naples, FL CSLC. She received her Master of Medical Science in Physician Assistant Studies from Midwestern University in Downers Grove, IL and her Bachelor of Science in Exercise Physiology from Florida State University in Tallahassee, FL.
She was born in Hinsdale, IL and moved to Naples, Florida when she was 2 years old. She grew up in Naples and knew I wanted to return to Naples to be with her family and begin my career as a Master Aesthetic Physician Assistant.
Danielle enjoys working in the aesthetics industry because she believes ultimate wellness is comprised of both physical and mental health. She is driven by the desire for people to look and feel their best! Our patients trust and love their visits with Danielle because she's empathetic, communicates without being pushy, and is dedicated to their life journey of wellness on the inside and out.
Outside of the office, Danielle enjoys spending time with family and friends, exercising, and cooking/baking.
Book your treatment or complimentary consultation with Danielle today.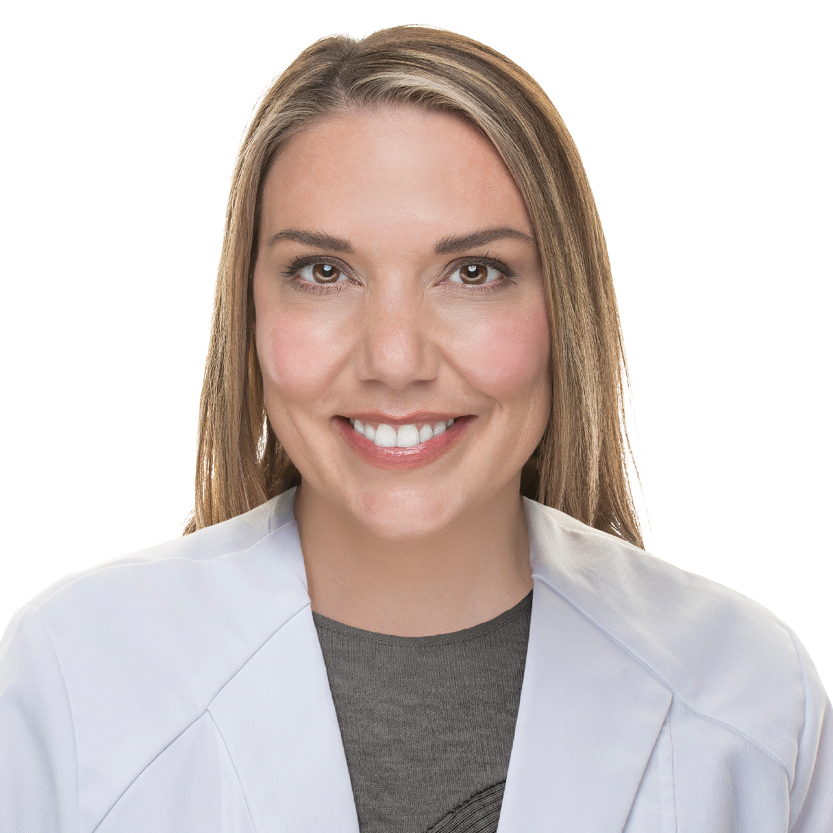 Anna specializes in women's health, hormone replacement therapy, and regenerative treatments in our Traverse City and Petoskey CSLC and RegenCen practices.
Anna's warm personality and experience put patients immediately at ease. She enjoys helping women through midlife health issues, perimenopause and menopause with hormone therapy and other treatments to make menopause symptoms easier to manage.
Anna is experienced in multiple regenerative pelvic floor and vaginal rejuvenation treatments including FormaV, ThermiVa, O-Shot, Oh! Shot, MorpheusV, and VTone as well as laser hair removal. She also provides bioidentical hormone replacement and is a certified Biote pellet practitioner.
At RegenCen, we heal and regenerate cells to function like they used to so living can be more enjoyable. From hot flashes to thinning hair to aching joints, Anna is here to help.
Anna started at Michigan State University where she received her BSN and NP license. As an NP, she practiced in women's health and family practice prior to specializing in menopause and regenerative health.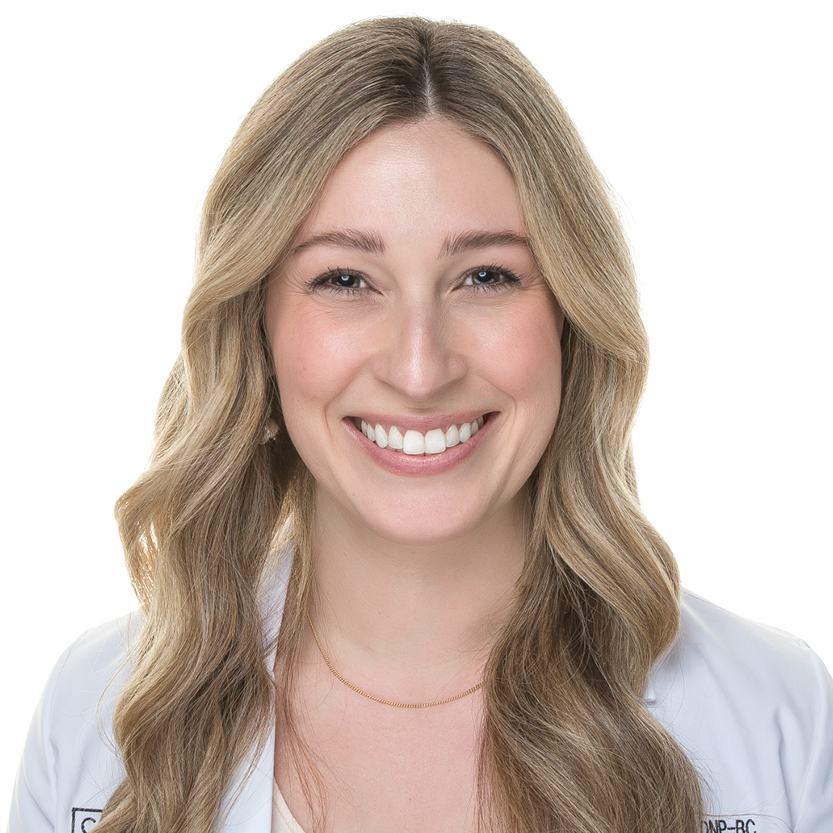 Shauna Stark, DNP-BC joined Cosmetic Skin & Laser Center as our Injection Specialist and Doctor of Nursing Practice in our Petoskey, Michigan office in 2023. She holds her DNP and BSN from the University of Michigan-Flint, her BS in Biology from University of Detroit Mercy, and also obtained her EMT before pursuing nursing. She is a current standing Professor of Graduate Pathophysiology at her alma mater, University of Michigan-Flint.
She uses her extensive medical expertise to practice as a well-rounded, proficient, and trustworthy provider and aesthetic treatment consultant. Shauna was trained in aesthetics by the industry's top aesthetic injectable providers and instructors as well as Galderma's top injectors nationwide. Prior to discovering her passion for the industry and launching her career in Aesthetics, Shauna worked in Critical and Acute Care at McLaren. She has traveled internationally to Kenya, Cambodia, and the Dominican Republic as a provider and educational lead with the University to educate nursing students and help patients worldwide.
As a compassionate individual and talented provider in every facet of the industry, we are proud to offer our patients Shauna's trained aesthetic eye and mastery of creating natural, beautiful, balanced results. Shauna is passionate about travel and art. In her spare time, she enjoys spending time with her husband and golden retriever, being outside and drawing.
At Cosmetic Skin & Laser Center, Shauna offers:
Neuromodulators and dermal fillers
IPL (Intense Pulsed Light)
TotalFX
Morpheus8
Evoke
Coolsculpting
PRF (platelet-rich fibrin) injections
Feminine or vaginal rejuvenation
Ultherapy
Sclerotherapy
Hormone replacement
IV therapy
Complimentary aesthetic and regenerative consultations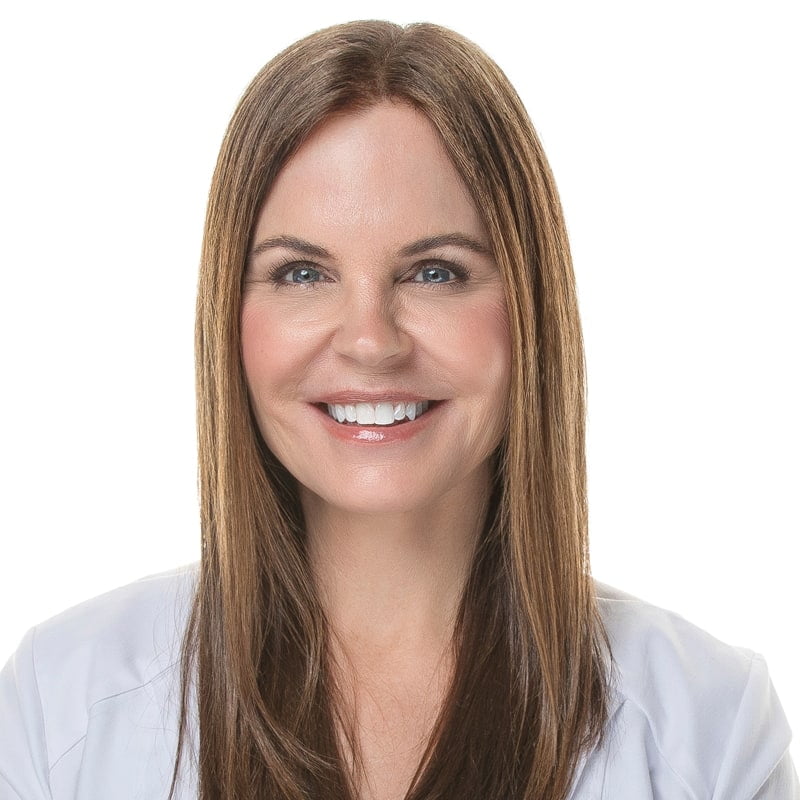 Lee joined Cosmetic Skin & Laser Center in 2009, is a laser and injection expert. She is an experienced Botox, dermal filler, and Sculptra provider at our Traverse City and Naples Cosmetic Skin & Laser Centers.
Lee rooted her nursing career at obstetrics and gynecology at Northern Michigan Hospital prior to joining our comprehensive aesthetic practice.
A full time injection expert, Lee is a Platinum Level Botox and Juvederm provider, and part of our ranked top 25 Injectors in the nation team by Galderma, the makers of Restylane products.
Lee loves ongoing aesthetics education and training, and it shows in her unparalleled attention to detail, which has brought her a devoted following at CSLC. She's known for her soft touch and results-driven style, which both makes you feel comfortable and educated as well as providing the most amazing results.
Lee is also a skin rejuvenation expert, Ultherapy, FX laser, and proficient thread lift provider. With her OBGYN background, she takes special interest in helping women with bladder control and dryness complaints at our regenerative division RegenCen. Lee has two lovely grown children and enjoys spending time in South Africa with her husband.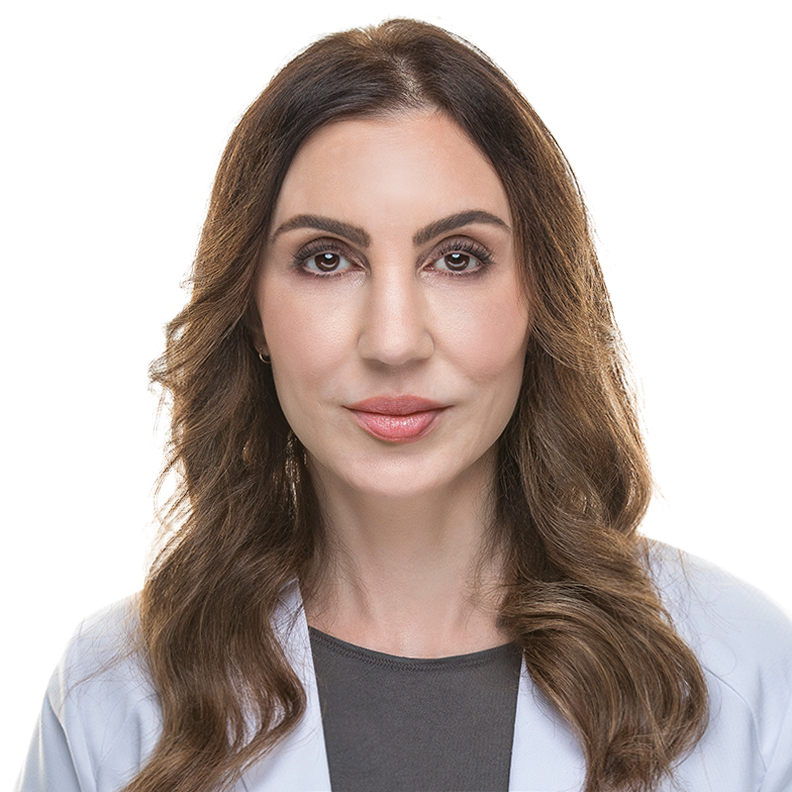 René, one of the premier aesthetic providers in northern Michigan, joined CSLC in 2011. Whether it's erasing an old scar from teenage acne days or improving under eye hollows or improving sagging skin, she enjoys offering a variety of treatment options that help patients of all ages look and feel their best in our Petoskey, MI CSLC.
René is part of the top 25 Galderma Injectors in the US and top Sculptra practice ranked nationwide. She is a master in liquid lift techniques, jawline filler, lip filler, undereye filler and facial rejuvenation using Sculptra, Voluma and Restylane Lyft.
She is an expert in PRP and PRF injections for skin rejuvenation. René has a loyal following and has many patients she has treated for over a decade to maintain facial shape and beauty. When she isn't performing dermal fillers, threads or Botox, René offers complimentary aesthetic consultations and aesthetic planning.
René is also certified in all of our skin rejuvenation, skin tightening, vaginal rejuvenation, leg vein, and fat reduction treatments. After over a decade of work in aesthetics, she possesses a true passion for patient education and satisfaction. René resides near Walloon Lake with her husband and loves to work out.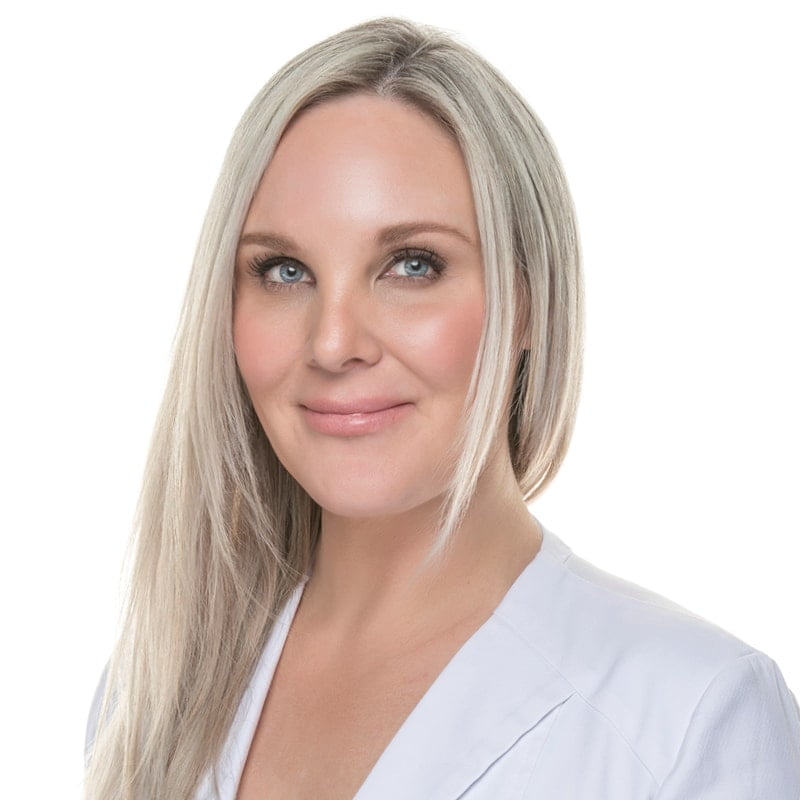 Jette joined CSLC in 2015 after spending time at Dermatology Associates (currently Advanced Dermatology) in Petoskey. After earning her Bachelor of Science from Michigan State University, she furthered her skin and aesthetic expertise by earning her Aestheticians License in 2017 and then her RN.
Jette, a skin care expert, is highly trained and experienced in all of the treatments at CSLC. Clients rely on her for advice on aging gracefully for everything from Coolsculpting and body shaping advice to laser treatments to facial treatments. Jette has years of experience in tattoo removal, laser hair removal, and sclerotherapy.
As an expert Nurse Injector, Jette offers all dermal fillers, Botox, threadlifts and Sculptra. She is part of our top 15 Galderma injectors in the U.S. team and ranked #1 Sculptra providers in Michigan. She has a very loyal following for beautiful lip rejuvenation and facial rejuvenation in Traverse City.
Jette's engaging and direct personality put her clients at ease. She loves to combine the best aesthetic treatments and injections that enhance your natural beauty.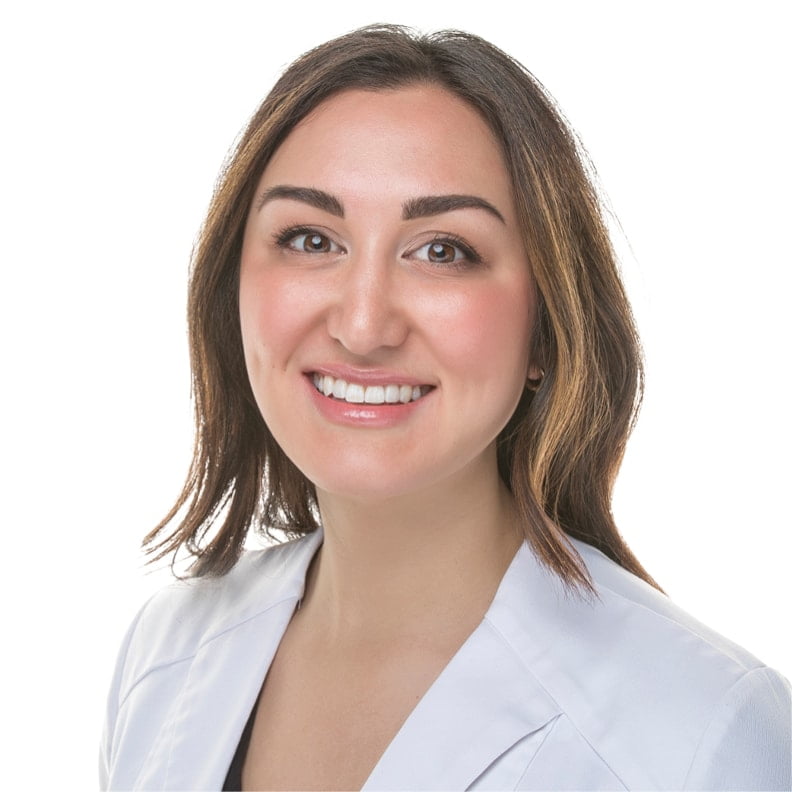 Jozlynne's passion for aesthetics led her to join our team as an aesthetic nurse injector after four years of experience in medicine as a Surgical Technologist.
Jozlynne is part of our #1 Sculptra team in Michigan and top-ranked 15 Galderma Injectors in the U.S. She has a well-developed aesthetic eye for maintaining facial beauty and shape throughout the decades. Her precise, advanced filler techniques allow her to achieve beautiful, natural lip enhancement and under eye correction with fillers and platelet-rich plasma (PRP) or fibrin (PRF).
Joz is a Thread Lift expert with MINT threads, NovaThreads, or Instalift threads.
As a master provider, Joz also offers skin rejuvenation treatments like IPL, laser resurfacing, and microneedling.
She provides individualized aesthetic consults and addressing the aging face with a multimodality treatment approach for the most natural results.
Her engaging personality, artistic eye, and medical background from a multitude of treatment certifications put clients immediately at ease. When not at the Cosmetic Skin and Laser Center helping patients refresh their appearance, Joz loves to be outside with her dogs and husband, bake, and work out.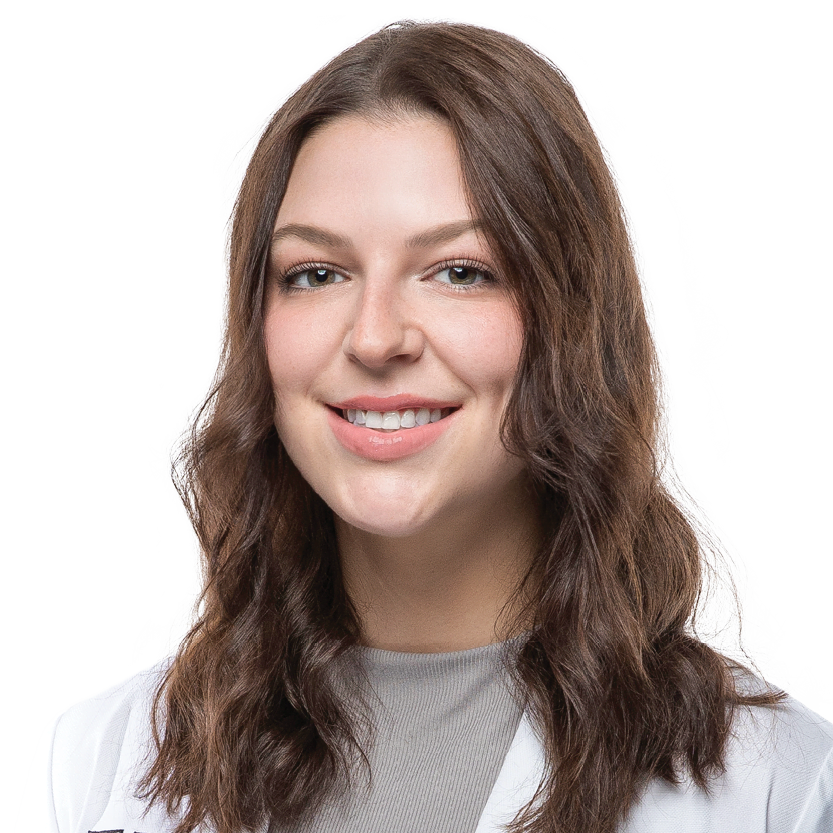 Haleigh is our Botox and Dermal Filler expert in our Traverse City Cosmetic Skin & Laser Center office. Originally from Bay City, MI, she holds her Bachelor of Science in Nursing from Ferris State University. She lived in New Hampshire while travel nursing, and currently resides in Traverse City. Haleigh enjoys her career in aesthetics because she has the opportunity to combine her artistic side with her passion for medicine. Haleigh's focus is precision to detail and clinical excellence. She's passionate about educating her patients and providing them with the information they need to make the best decisions regarding their treatment plans.
Outside of the office, you'll find Haleigh cooking, being outside, exercising, and spending time with her family and friends.
Medical & Surgical Assistants, Phlebotomists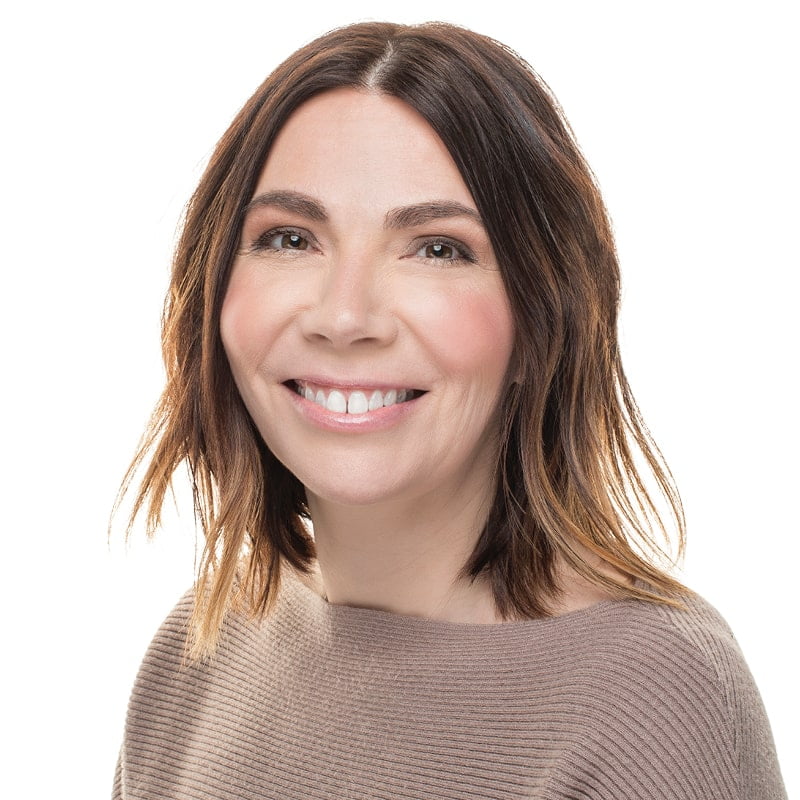 Ambyr worked alongside Dr. Gustav Lo for over a decade in primary care and urgent care prior to joining CSLC. At CSLC in Petoskey and Traverse City, Ambyr immediately puts patients at ease with her outgoing, friendly smile. Ambyr is experienced and certified in all of InMode women's health technology, Coolsculpting, Morpheus8 and laser hair removal. She also assists Dr. Lo's liposuction cases on the regenerative medical side, RegenCen. Ambyr loves being able to help people feel their best.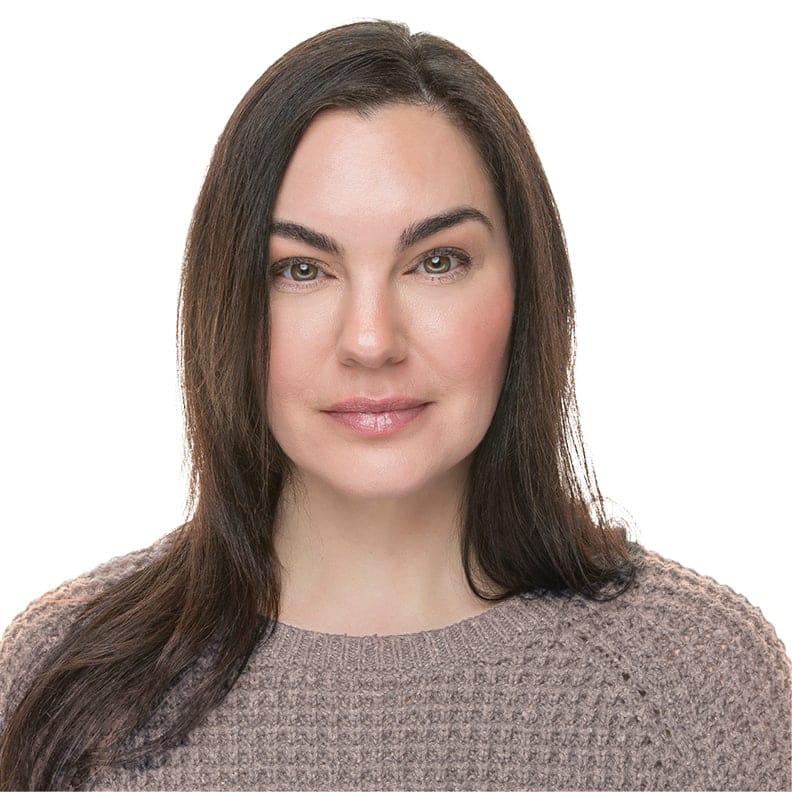 Sarah has worked at Cosmetic Skin & Laser Center since 2008 and is expertly trained and most recently has specialized in Body and RegenCen treatments.
Sarah has been providing PRF injections for hair rejuvenation, skin rejuvenation, and vaginal rejuvenation for 3 years. Certified in Coolsculpting Elite, laser hair removal, laser resurfacing, and Morpheus, Sarah can help you tweak or transform pretty much any annoyance from head to toe.
She's always had a special interest in overall health and wellness so working with a team committed to the same goals is what she values most about her career.
Sarah is certified and specializes in:
Neuromodulators (Botox / Dysport / Xeomin), Ultherapy, Morpheus 8 and Morpheus Body, SkinPen microneedling, Venus, Forma RF, M22 (ResurFX, IPL), Laser Hair Removal, ThermiSmooth, Microneedling, PRF Microneedling, Hyperhidrosis Treatment, Skincare Consults, Coolsculpting, Intraceuticals O2, extractions, dermaplaning, chemical peels, PRF / PRP microneedling, ThermoClear, Skinceuticals CryoCorrect, Medical Grade Facials, Hydrafacial, and also Skinceuticals, SkinBetter, Avene, & ZO Skin Health products with at-home regimen building.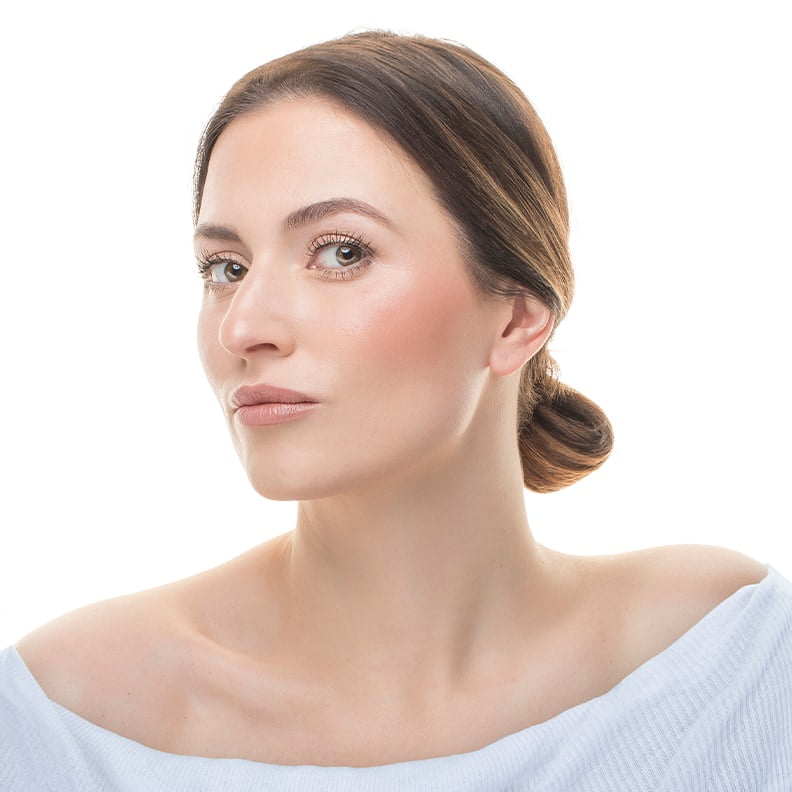 Danielle joined our team at Cosmetic Skin & Laser Center in 2019. She was born and raised in Santa Cruz, California before moving to Traverse City. Prior to joining us at CSLC, she honed her skills in Wedding / Event coordinating and attended NMC.
A vital part of our team, Danielle assists our nurse injectors and PA's and helps expedite and optimize patient experience at CSLC.
She is an experienced phlebotomist and assists with PRP & PRF treatments, hormone testing and IV's.
When not working, you'll find Danielle with her animals (including a bengal cat named Gatsby, chickens, and tropical fish), long-distance running, gardening, kayaking, or with family and friends. Hardworking, dependable, and always positive, we're grateful to have Danielle on our team.
Master Aestheticians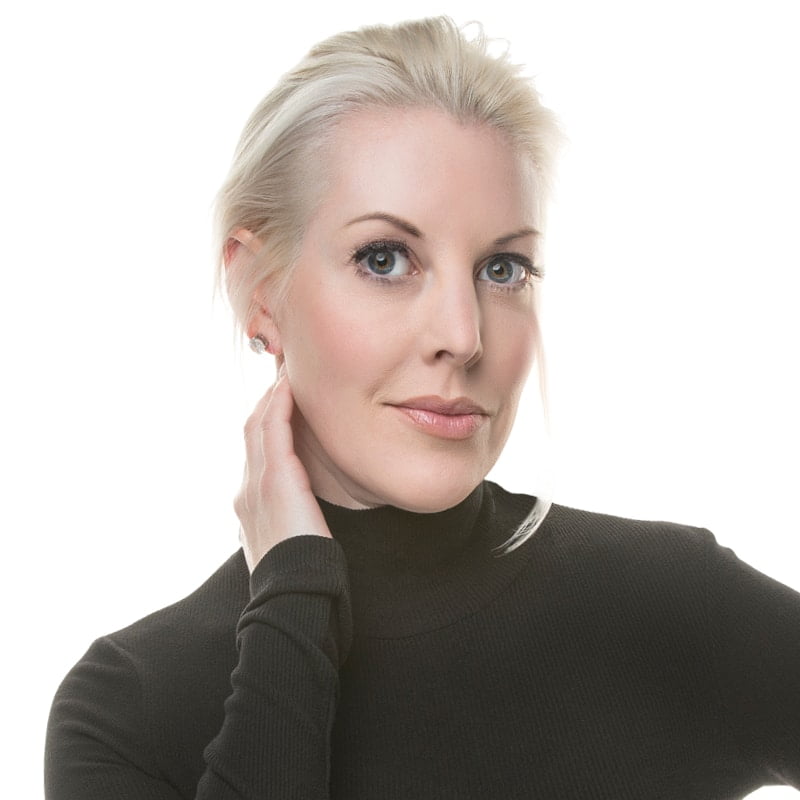 After her initial training at The Douglas J Aveda Institute, Sarah worked for Dr. Murray Cotter, Dermatologist, and joined CSLC in 2015. She continued her education with multiple advanced skincare and laser certification courses. Sarah's expertise in laser hair removal, pharmaceutical-grade facials, Coolsculpting, and all of our skin rejuvenation procedures has gained her a large and loyal following of clients. Her favorite treatments to offer are Morpheus8, Hydrafacials, and ThermiSmooth.
Sarah enjoys giving everyone a better day and loves to travel, socialize, and decorate.
Sarah is certified and specializes in Petoskey, Traverse City, and Naples in:
Ultherapy, Morpheus 8 and Morpheus Body, SkinPen microneedling, Venus, Forma RF, M22 (ResurFX, IPL), Laser Hair Removal, ThermiSmooth, Microneedling, PRF Microneedling, Hyperhidrosis Treatment, Skincare Consults, Coolsculpting, Intraceuticals O2, extractions, dermaplaning, chemical peels, PRF / PRP microneedling, ThermoClear, Skinceuticals CryoCorrect, Medical Grade Facials, Hydrafacial, and also Skinceuticals, SkinBetter, Avene, & ZO Skin Health products with at-home regimen building.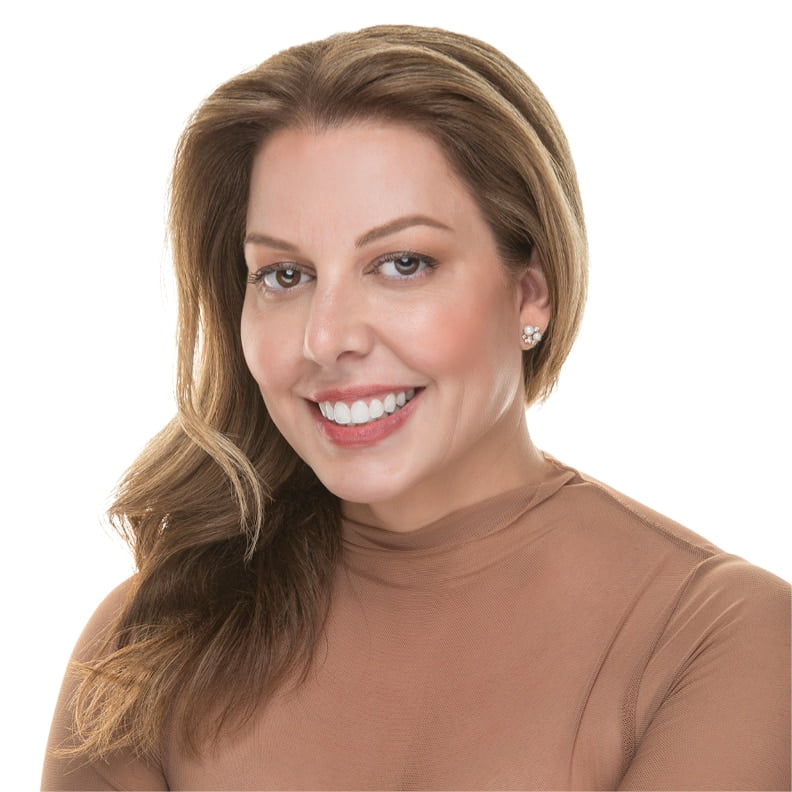 Karmen was an exciting addition to our Traverse City Cosmetic Skin and Laser Center team as an expert Medical Esthetician and Cosmetic Coordinator in 2017, joining us with 17 years' experience as an esthetician and a wealth of aesthetic treatment knowledge from her position at a dermatology office in Ohio. Karmen completed the Full Skincare Specialist program at the Florida College of Natural Health in 2002.
She is both exuberant and down-to-earth, and you can't miss her awesome laugh in the office. Her favorite part of her position is customizing treatment programs and anti-aging facial treatments for clients so they have the best path to achieve their skin or body rejuvenation goals, then watching their improvement along the way. When she's not working, Karmen loves spending time with her husband, two children, and pup.
Karmen is certified and specializes in:
Ultherapy, Morpheus8, Venus, Forma, M22 (ResurFX, IPL), ThermiSmooth, Microneedling, PRF Microneedling, Hyperhidrosis Treatment, Skincare Consults, Skinceuticals product training, Coolsculpting, Intraceuticals, Medical Grade Facials, Hydrafacial, Skinceuticals CryoCorrect, Skinceuticals, SkinBetter, Avene, & ZO Skin Health.
From the moment she graduated from Tricoci University of Beauty Culture, Paige knew she wanted to work at Cosmetic Skin & Laser Center. As an Aesthetician and Laser Specialist in Traverse City, Paige's passion for aesthetics comes from the satisfaction of patients who tell her their visits have been life changing.
"To make people feel beautiful and give them the confidence they never knew they could have is what drives me, whether it's removing facial hair, helping transgender patients with their transitions, doing skin transformations with Morpheus 8, or offering help with cystic acne," Paige says. "The self-esteem boost is the best. It's changing lives."
Paige assists with many of our PRP injections and PRF injections at both RegenCen and CSLC. And she assists Dr. Lo with liposuction, FaceTite, and Laser Lift. Paige is a certified in Coolsculpting Elite provider as well.
"A big part of why I joined Courtney and Dr. Lo's practice is our focus on helping you enhance the beauty you already have - whatever your age," she says.
When this Charlevoix aesthetician native isn't boating or hiking with her Aussie doodle pup, Cash, you'll find her in the kitchen, cooking with her husband.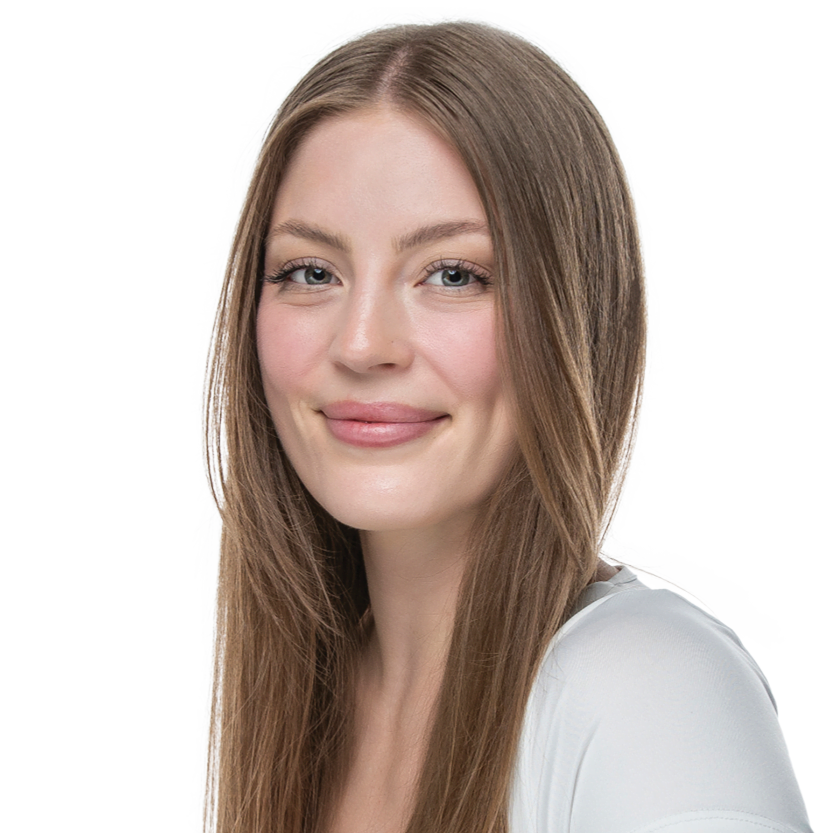 For Master Aesthetician, Laser Specialist, & Facialist Bryanna, self-care isn't just about exercise and eating healthy. "Taking care of yourself doesn't stop there," she says. "Caring for our skin is a critical part of our overall well-being."
From microneedling to customized facials to dermaplaning, Bryanna loves to help patients at the Petoskey Cosmetic Skin & Laser Center get better skin and the best results attainable.
Her attention to detail shines when she shares her knowledge about treatments to help patients make the most beneficial choices that meet their skincare goals. "It's the most rewarding feeling to see someone's entire demeanor and self-esteem change after an acne peel or hydrating facial."
A lover of water, Bryanna spends every warm weekend in the summer boating with her boyfriend. When she's not at work, this graduate of Miami's Beauty Ink and the National Laser Institute enjoys cuddling with her cat Apollo and enjoying a good glass of chardonnay.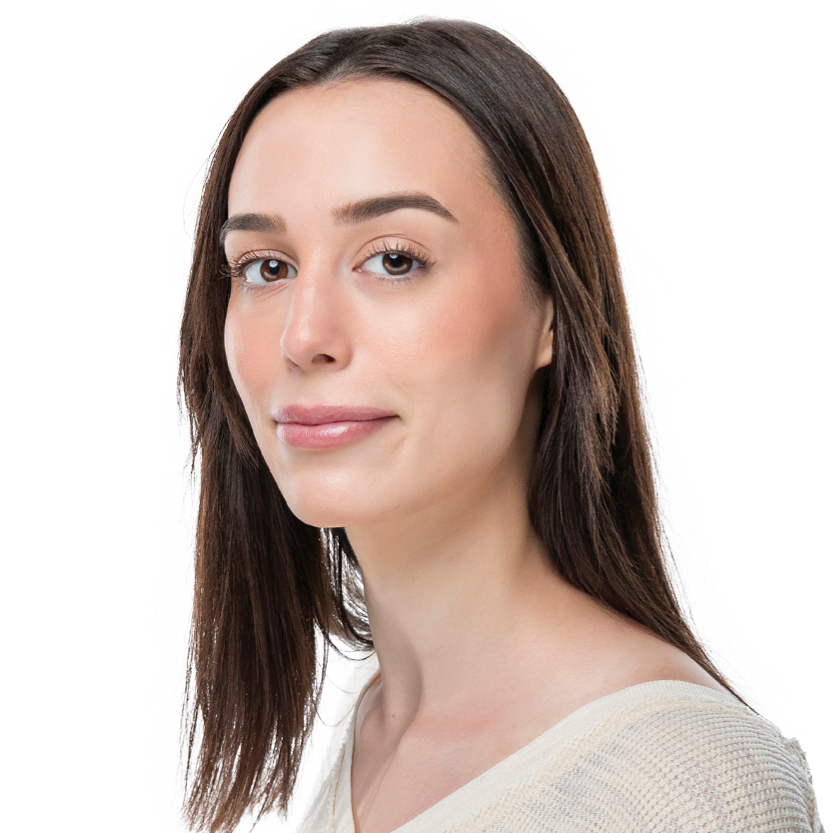 Elizabeth, a Bay City, Michigan native, completed her associates in Arts in 2018 and her Bachelor's in Business from Northwood University in May 2022 but her passion is in medical aesthetics. After working in a northern Michigan medspa and attaining her esthetician license from Douglas J, she sought a jump in her career at CSLC. El, a frequently requested facialist in Petoskey, offers Hydrafacials, chemical peels, Forma facials, dermaplaning and our exclusive Foundation Facial.
She is a skincare expert in Skinceuticals and SkinBetter and thoroughly enjoys offering a wide variety of treatments so she can customize every patient visit, whether that facials or IPL.
Her thoughtful, listening nature and attention to detail assure her patients are achieving their goals. In her leisure time, El loves to bake and practice yoga. "I thank my lucky stars for my dream job in northern Michigan every day."
Elizabeth is certified and specializes in: Hydrafacial, SkinPen microneedling, Venus / Forma radiofrequency skin tightening, AnteAge, ThermoClear, VI Peels, ThermiSmooth Face, Lumecca IPL, Skinceuticals CryoCorrect, Skinceuticals, SkinBetter, Avene, & ZO Skin Health.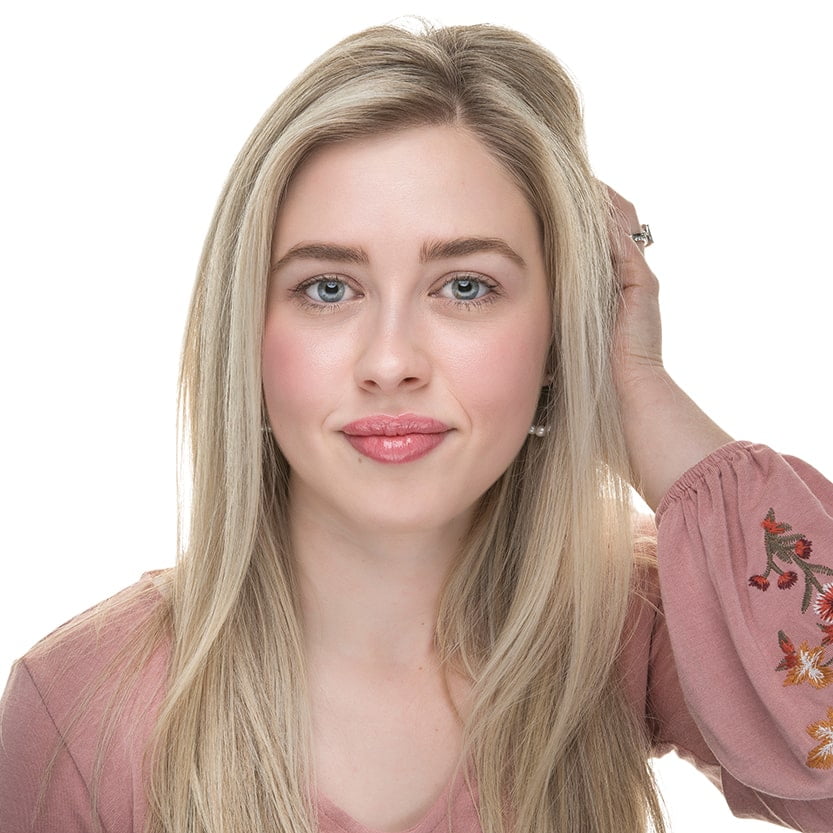 We are pleased to have esthetician Gabrielle at our Cosmetic Skin & Laser Center Naples location. Gabi joined our team in 2017. A Traverse City native, she studied Graphic Design and Equestrian studies at Savannah College of Art and Design before she went on to pursue her love of medical aesthetics at the Beauty and Health Institute in Tampa, FL.
There, she attained her Esthetician and Electrologist License, as well as multiple aesthetic certifications including laser hair removal. Gabi's quick with a welcoming smile, attentive to detail, and her passion for helping patients feel confident and beautiful – both inside and out – is apparent in everything she does.
In her leisure time and summers in Michigan, Gabi attends to her farm in Traverse City. She enjoys exploring the outdoors with her dogs, spending time with her family, being creative, and traveling.
Gabi is certified and specializes in: Hydrafacial, SkinPen microneedling, Venus Legacy, Forma facials, radiofrequency skin tightening, AnteAge, ThermoClear, VI Peels, ThermiSmooth Face, Lumecca IPL, Skinceuticals CryoCorrect, Skinceuticals, SkinBetter, & ZO Skin Health.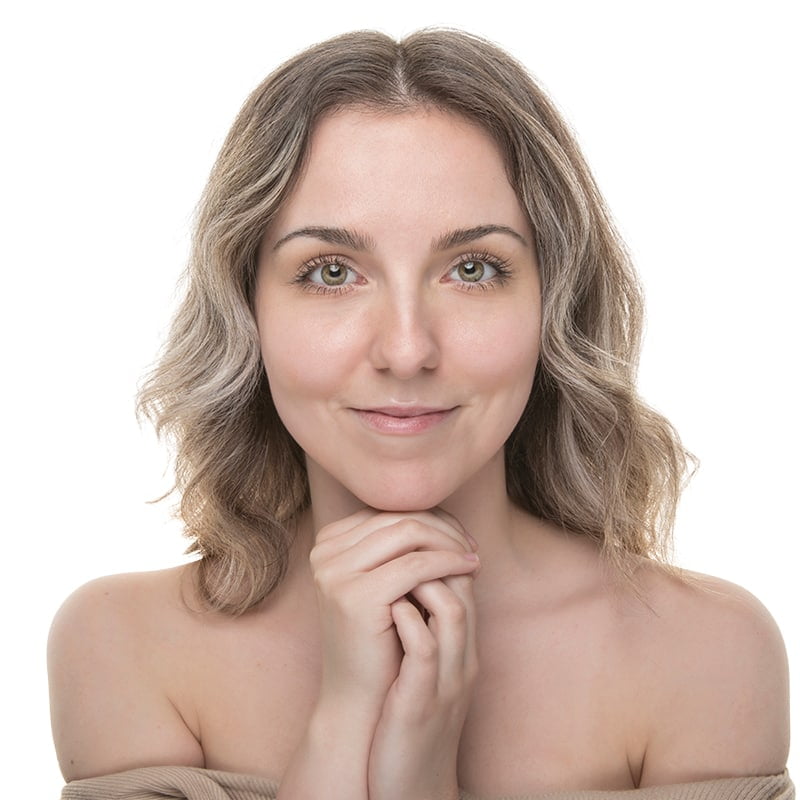 Jensen was born and raised in Traverse City and we were fortunate to have her join our CSLC team after graduating with her esthetician's license from Douglas J. Aveda in Grand Rapids.
At a very young age, Jensen knew she wanted a career helping people, and her passion lies in seeing how instantaneously she can make someone feel happier with themselves. She finds fulfillment in aesthetics by achieving the best result and also making her clients feel comfortable throughout the entire process.
Jensen is certified and talented in: Hydrafacial, Signature Facial, Venus / Forma / ThermiSmooth radiofrequency treatments, ThermoClear, SkinPen microneedling with hyaluronic acid, AnteAGE or PRF, VI Peels, Lumecca IPL, and Skinceuticals CryoCorrect. She possesses a wealth of knowledge in overall skin health, and both Skinceuticals and SkinBetter pharmaceutical grade product lines.
When not at work, you'll find her basking in nature and hunting for Petoskey stones and beach glass all year long.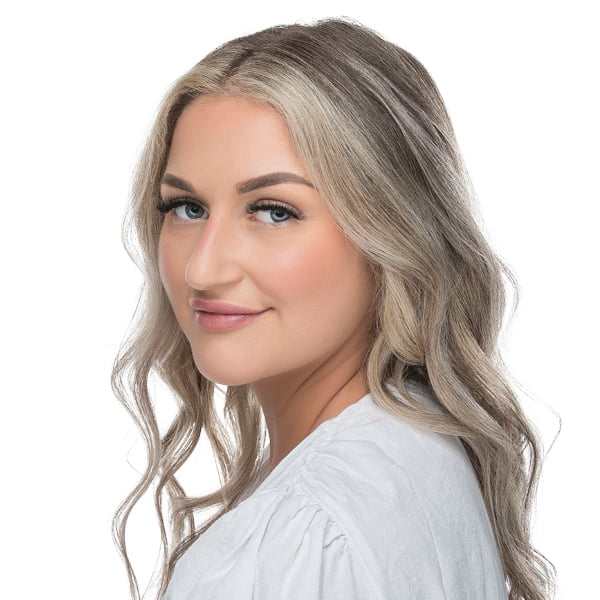 Hanna was a welcome addition to our Naples Cosmetic Skin & Laser Center team in 2023. She graduated from Summit Salon Academy in 2018 & Washington Laser Institute, where she received her Master Esthetician License in 2019. Originally from Kingston, Washington, she made the move from Olympia, Washington to Naples, Florida in 2021.
Hanna is impassioned by the results-driven nature of the aesthetic industry; her own skin's transformation by an esthetician led to her desire to provide those same confidence-boosting results for her own clients. Hanna values establishing trusting relationships and is talented at putting people at ease during their treatments.
Outside of the office you'll likely find Hanna at the gym or playing with her puppy, Blu.
Administrative, Design & Front Office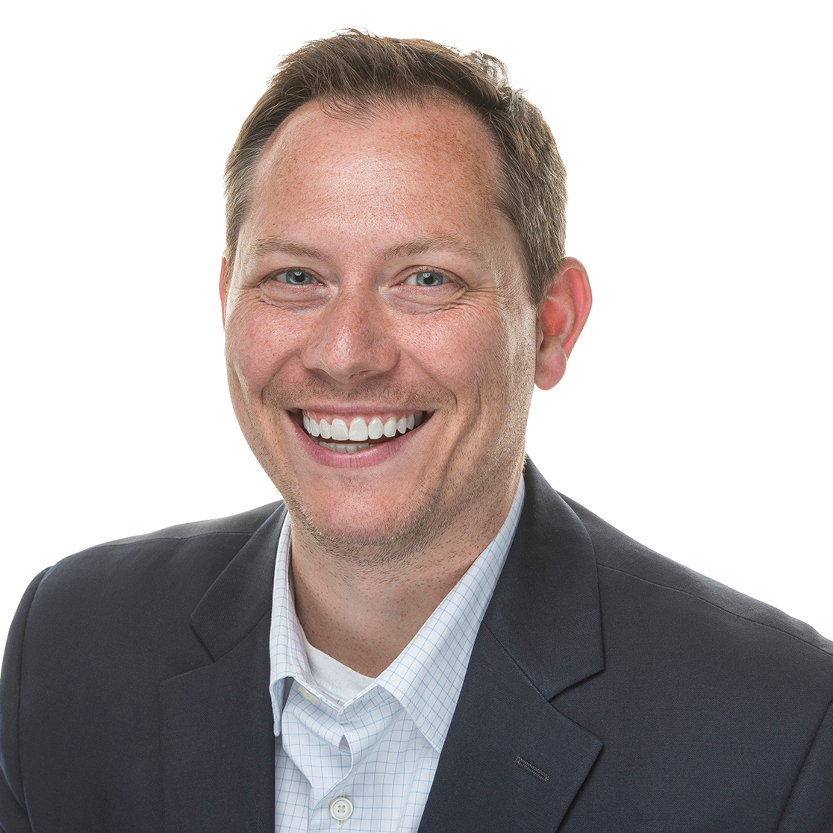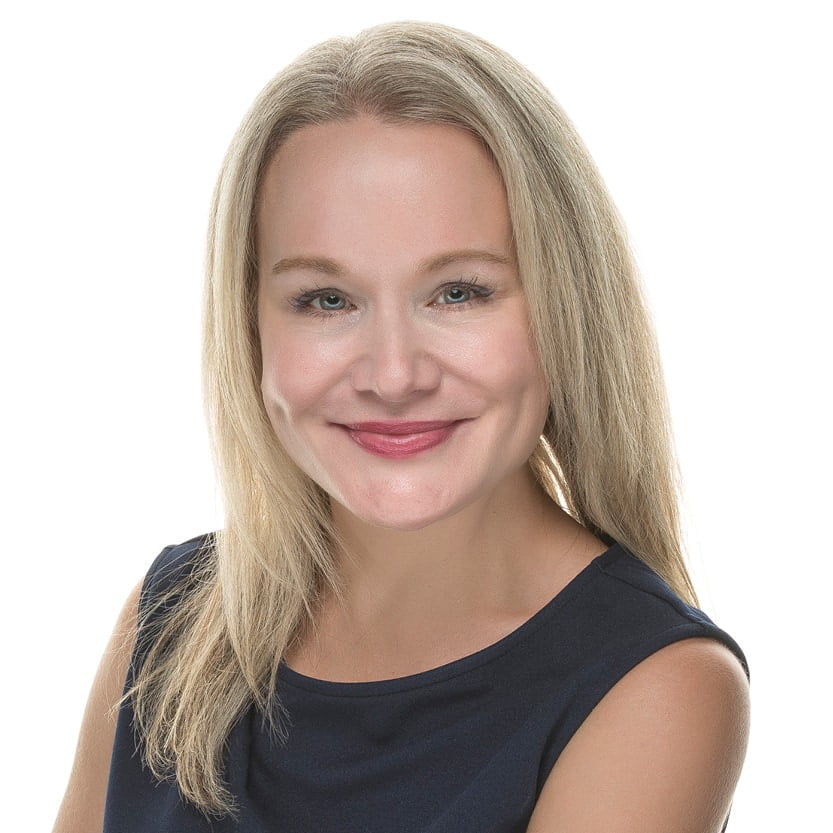 Reese joined us as Director of Marketing in 2023 after years of being our marketing consultant and helping to guide branding decisions with the growth of the practice. Alongside her passion for the aesthetic industry, she has deep knowledge of writing for client acquisition, branding, website design, and planning for financial success.
A graduate of Missouri's School of Journalism, Reese has spent the past 15 years combining her writing background with powerful strategic design techniques to help hundreds of global small business owners, some of whom have seen products sell out and achieved a 4x boost in revenue.
She has also designed a website for RegenCen, designed a website and book cover for the New York Times bestselling author Chris Guillebeau, and worked as the book cover and website design partner for author Bernadette Jiwa.
Reese's work has appeared in numerous publications and podcasts including Forbes, Entrepreneur, Business Insider, Thrive Global, Entrepreneurs on Fire Podcast, the Email Einstein Podcast, ProBlogger, Ecommerce Badasserey, and Proof to Product.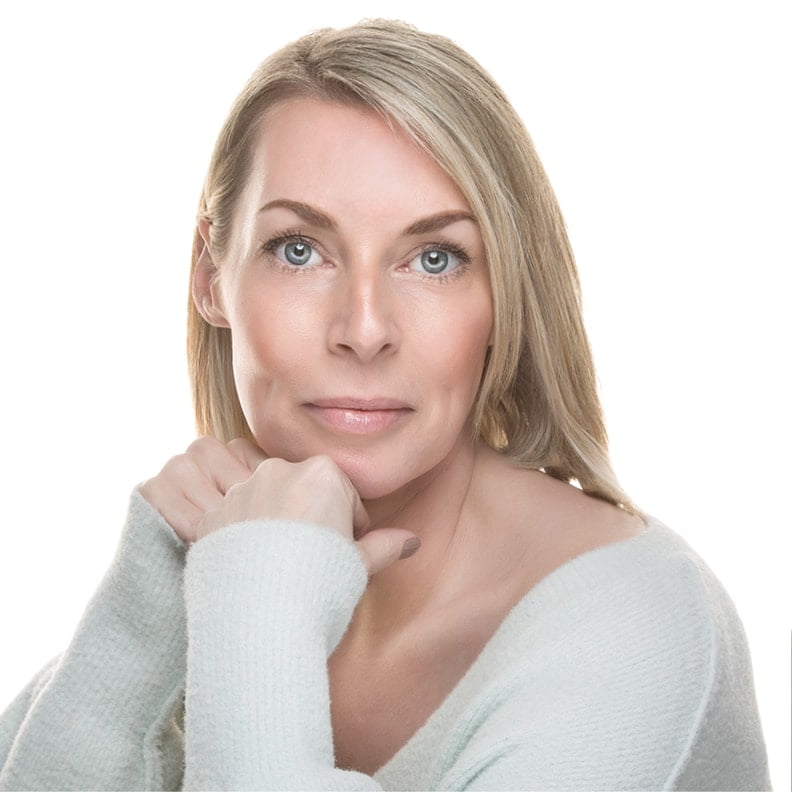 You might not have ever seen our Director of Human Resources, Shannon Howard, but she's been with CSLC since its inception in 2001.
Though her work is behind the scenes, Shannon's an integral part of key operations in both CSLC locations, namely payroll and human resource management. She also manages special projects and initiatives, and is our longest-serving employee.
Shannon lives in Harbor Springs, Michigan, with her husband and two sons.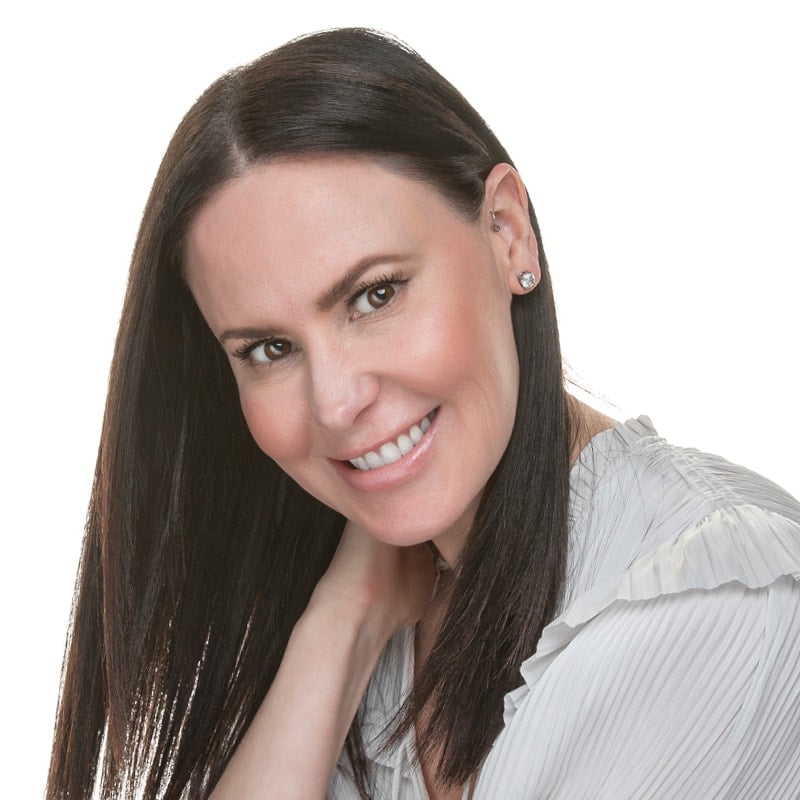 Kelly has been an integral part of Cosmetic Skin & Laser Center since she joined our team 2007 with a degree in business management. She'll most likely be your first point of contact either at Cosmetic Skin & Laser Center or RegenCen, in person or over the phone.
Kelly has completed multiple trainings in skincare with Skinceuticals, Glytone, Avene, Obagi, Skinmedica, Neocutis, and ZO and has attended numerous continuing education workshops in aesthetic procedures and injectables.
She has a refined aesthetic eye that is trusted and requested by many clients when they are contemplating treatments. Kelly enjoys travel, working out, yoga, and spending time with friends.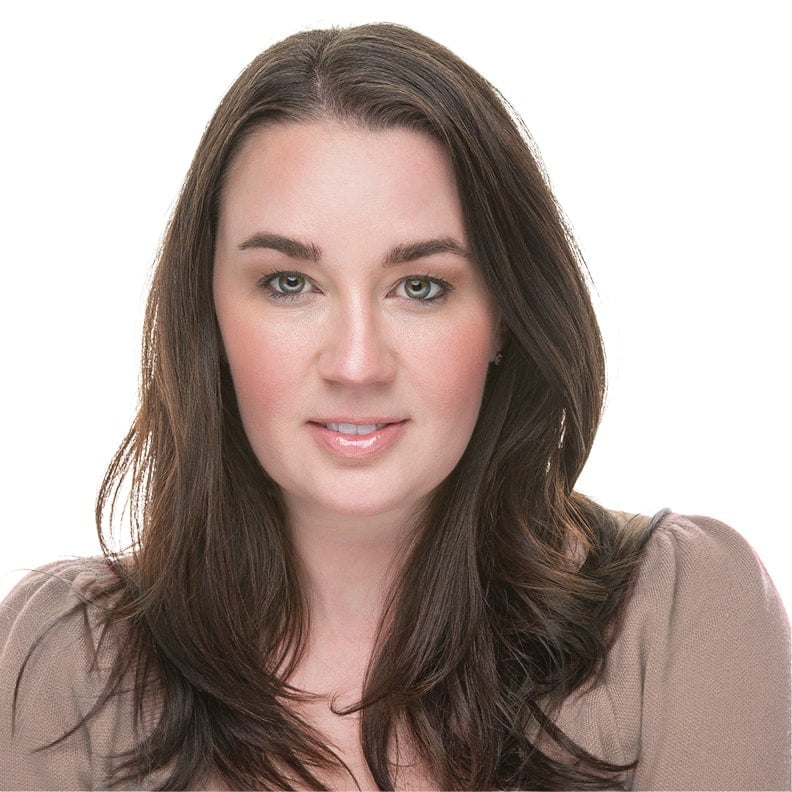 Leslie joined Cosmetic Skin & Laser Center in 2015. She holds her Bachelor of Science in Business Administration and has attended the Fashion Institute of Technology for advertising and business in NYC, University of Louisville, along with Ferris University in MI.
Leslie employs marketing, communications, copywriting, and editing skills along with advertising design to make her a unique and growth-inspiring member of our team.
Originally from Louisville, Leslie worked bicoastally in the beauty industry in both New York City and West Hollywood before making the move to northern Michigan and joining us. Her ambition and passion for the beauty and skincare industries, along with her attention to detail within both project and creative management, have made her a welcome addition to our Cosmetic Skin & Laser Center team.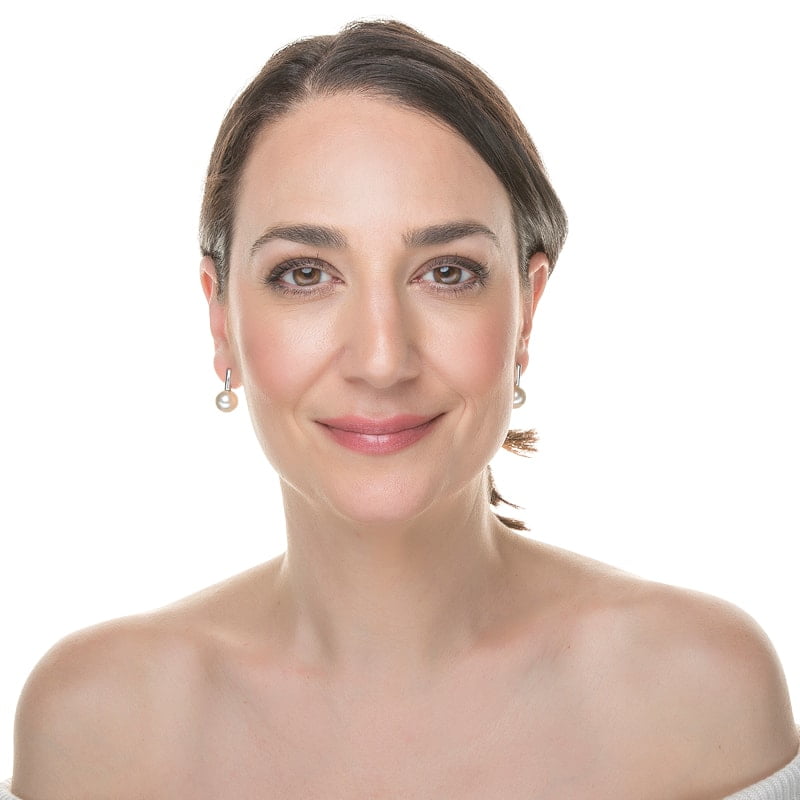 As Executive Communications Manager of CSLC and RegenCen, Christine Bowers is an essential part of our patients' experiences with both centers in Traverse City and Petoskey.
Christine schedules every single appointment, ensuring our daily and weekly routines run efficiently and smoothly.
Often a patient's first point of contact, she helps answer questions, address concerns, and calmly educate patients on what to expect during their first consultation. From phones, to text messages, to email inquiries, Christine juggles the various ways our patients reach out to schedule their treatments.
With a background and degree in hospitality, Christine brings extensive experience in planning and organizing large conferences and events—skills that help her manage all our executive communications.
She loves talking with new patients who are excited to get their first treatment, and chatting with patients who call, post-treatment, simply to express their gratitude.
"One lady, who was in her 60s, called two weeks after her treatment, and she was so happy she was almost in tears," Christine says.
"She said to me, 'I feel like I've gone back to my youth,' and it's so gratifying to be a part of a company that does something so well and changes people's lives in a meaningful way."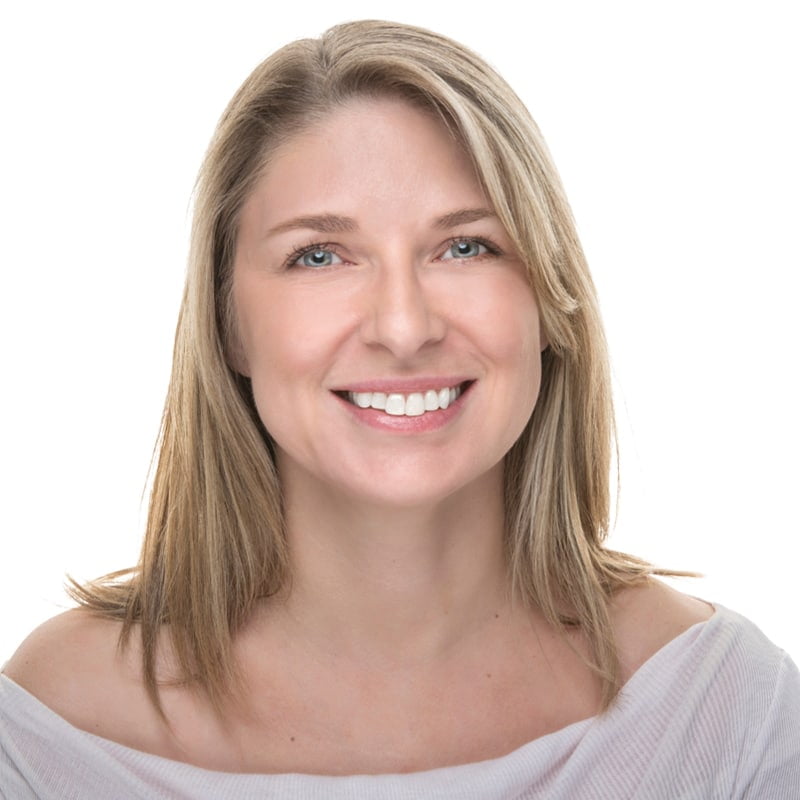 Christy works largely behind the scenes, but she's been a loyal part of Dr. Lo's practice since 1994. Christy helps with Practice Management, Information Technology, Systems Organization, and Recruiting for all offices.
We're lucky to have Christy as a longtime member of our team.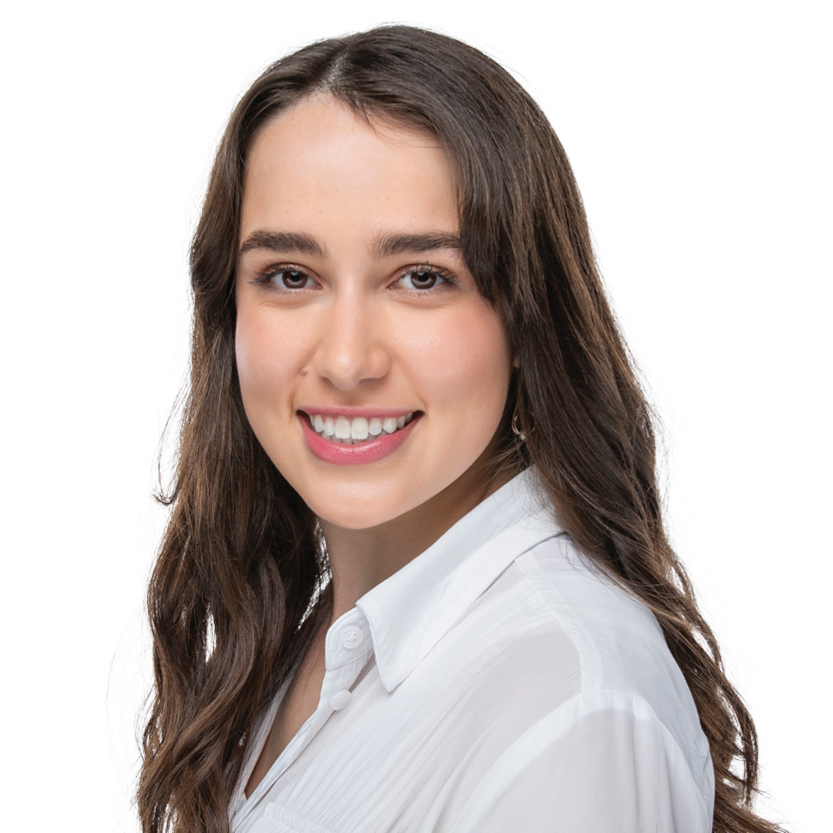 While Anna has grown up in the world of aesthetics, born and raised in Petoskey, she set out to pursue her passion for business operations and the elements needed to build an effective supply chain. Anna holds her Bachelor's degree in Supply Chain Management from the University of Wisconsin-Madison, and is currently pursuing her MBA part-time.
Anna's focus and attention to detail in procurement, inventory management, and internal systems make her an essential part of day-to-day operations in our Petoskey, Traverse City, and Naples offices. As someone who has experienced the life-changing services and products offered at CSLC, she was happy to join the team in 2023, surrounded by a team and patients who understand the value of the industry.
Outside of the office, Anna enjoys traveling with friends and family, antiquing / thrifting, and spending time with her kittens.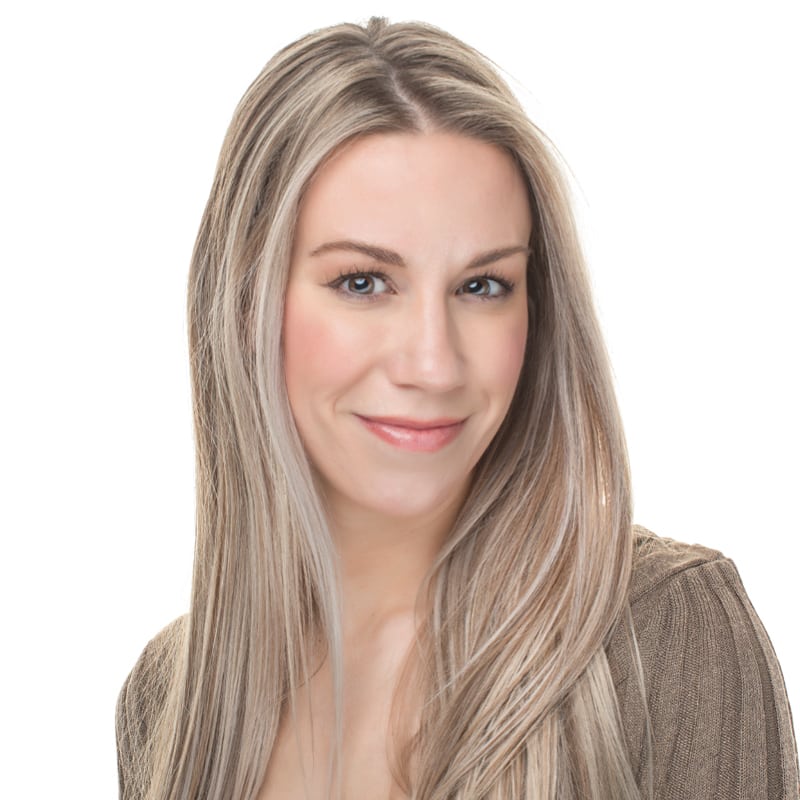 Chances are you've talked with our Traverse City Front Office Coordinator Carly both on your way in, and on your way out of Cosmetic Skin & Laser Center in Traverse City. With a Bachelors in Psychology from Endicott College in Massachusetts and extensive experience in the food and beverage industry, Carly's background and positive, service-oriented personality makes her the perfect person to welcome our patients.
When not working, Carly loves traveling, running, mountain biking, volleyball, and being active. She's a happy mom to her pup Joanie and she lives with her and her husband in TC.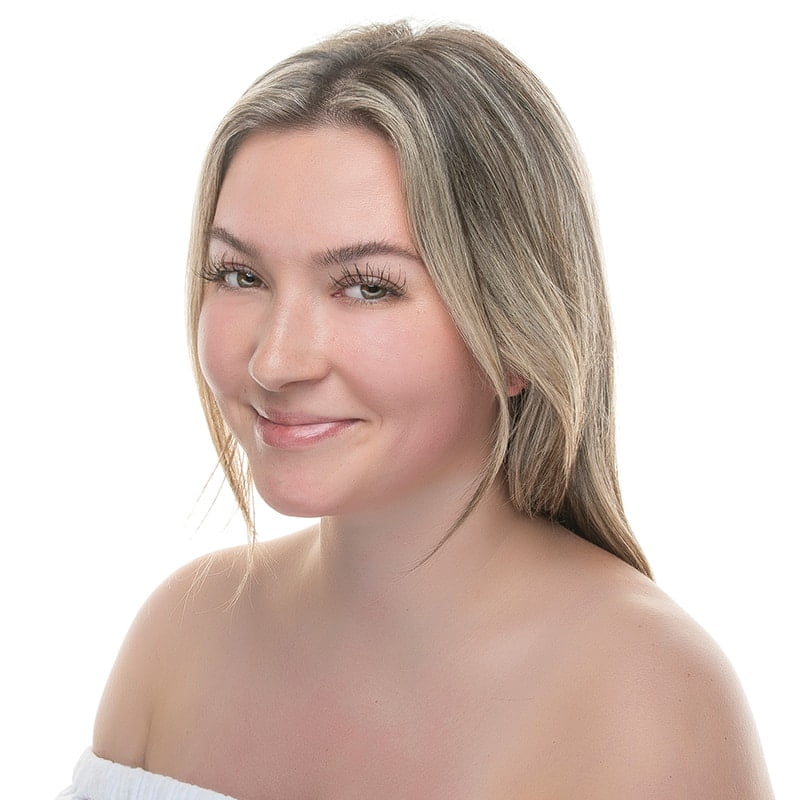 Brooke's longtime passion for health and beauty along with her enthusiastic energy and marketing / PR talent made her a perfect fit into our Cosmetic Skin & Laser team in 2022. She was raised in Petoskey and completed a marketing internship at McLaren Northern Michigan prior to graduating from Central Michigan University with her Bachelor's degree in Public Relations.
She's been a plant-based vegetarian for the past 5 years and enjoys being a part of a team helping clients look, feel, and live better and more confident lives.
We're grateful to have Brooke as a part of our team at our Petoskey, Traverse City, Naples, and Boca Grande locations.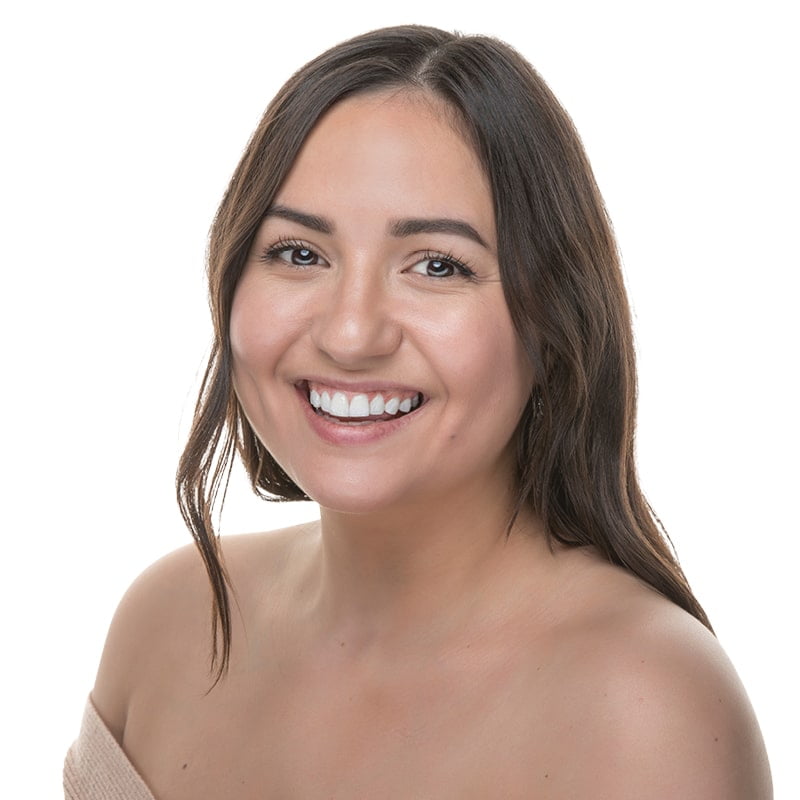 Chelsea was such a welcome addition to our Traverse City Cosmetic Skin & Laser Center and RegenCen teams in 2022.
Originally from central Michigan, she moved to Traverse City over 10 years ago and gained a wealth of expertise in customer experience in the service industry.
She loves to be one of the first people clients see to welcome them, and then loves getting to see them leave thrilled post-treatment.
She's always had a keen eye and interest in the aesthetic industry, and is learning the best products and treatments that give the results clients are looking for - and getting to see the results firsthand doesn't hurt!
When Chelsea's not working, she's usually home reading a book or outside with her sweet pups Ava & Mia.
Chelsea is a shining bright light at our front desk, and we can't wait for you to meet her if you haven't already!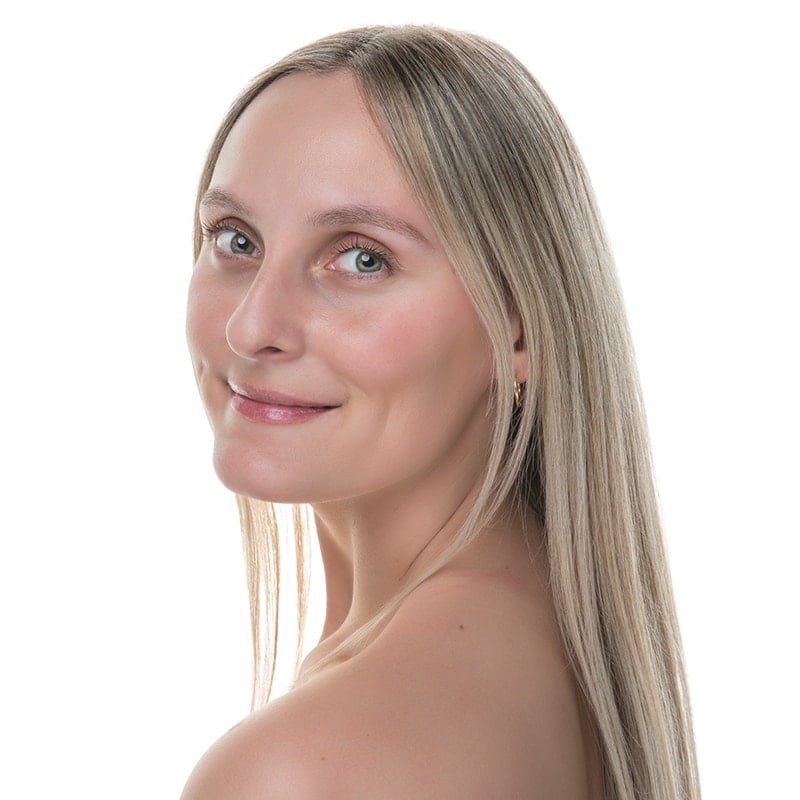 Demi joined our Petoskey Cosmetic Skin & Laser Center team as Lead Client Coordinator in 2023. Originally from Harbor Springs, she graduated with her Bachelor's in Respiratory Care from Grand Valley State University and still practices as a Respiratory Therapist locally. She's a perfect fit for being the introduction to the company for our clients as she's driven by helping others and being a bright smile at the perfect time. She loves her position at CSLC because of the community feel, positive energy, and the opportunity for constant learning and growth. During Demi's free time, she enjoys traveling with friends and family, snowboarding, and camping in Michigan's beautiful upper peninsula.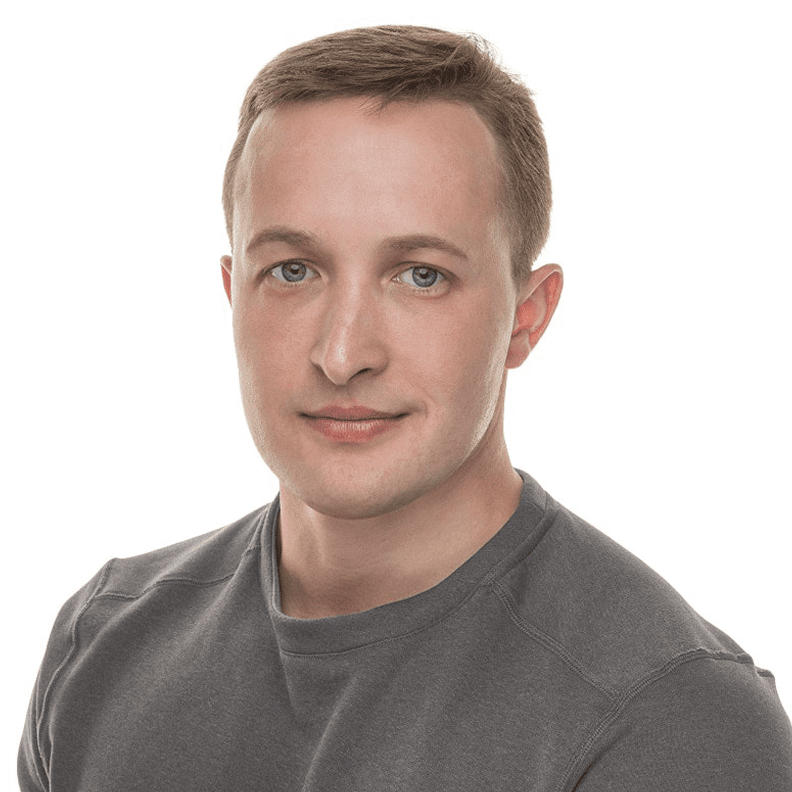 Carson joined our Cosmetic Skin & Laser Center team in 2015. He's multi-talented in graphic design, photography editing, and media production with InDesign, Photoshop, and Illustrator.
Carson holds his Bachelor's degree from Michigan State University. Also a talented pianist and classical music enthusiast, Carson is a truly valuable part of our creative marketing department and our team.