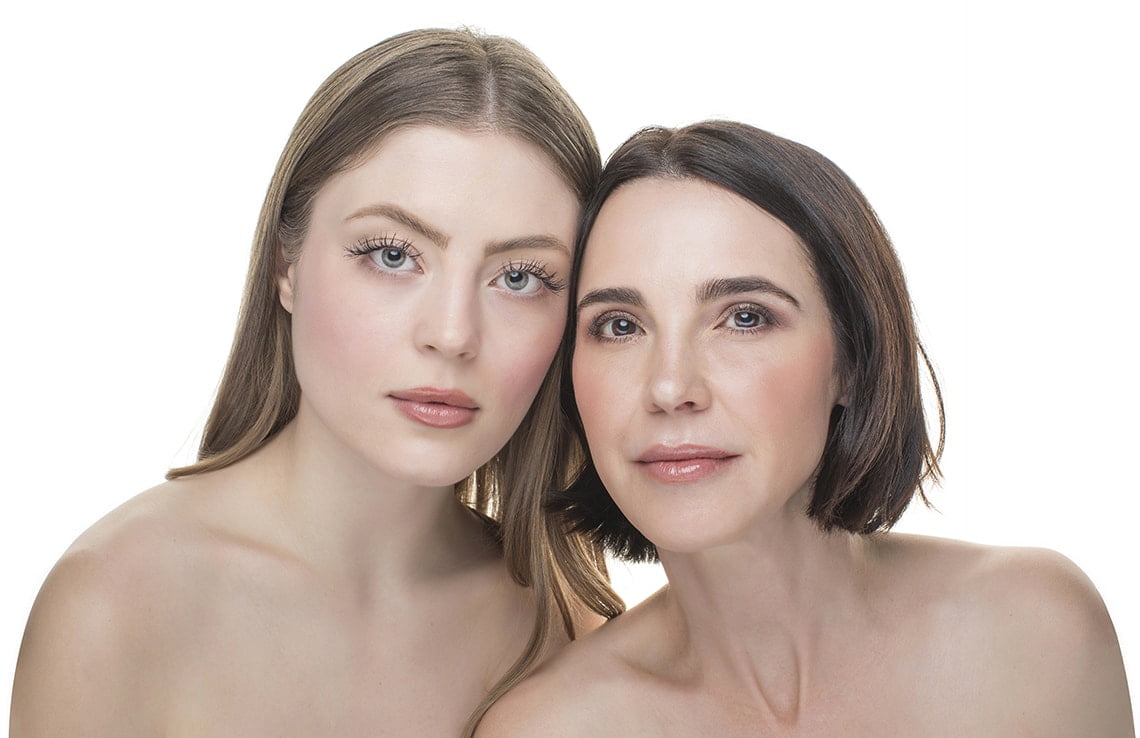 Smooth, subtle and natural Botox is our niche.
Botox Cosmetic is the most popular aesthetic treatment nationally. It temporarily relaxes muscles to prevent, soften or eliminate wrinkles on the face and neck.
Botox injections (or neuromodulators) have the power to reduce the appearance of wrinkles, lift your brows, smooth neck lines, and fend off physical signs of aging.
It's no wonder Botox is one of the first lines of treatment requests among aging men and women – the procedure is simple and the results are dramatic.  
Botox is the brand name of a type of toxin produced by a bacteria called Clostridium botulinum. It was discovered almost 100 years ago and has been in medical use for decades. The toxin has different medical purposes based on the specific type used, ranging from type A to type G.
Type A, the most potent, can appear under the names Botox, Xeomin, Jeuveau, and Dysport.
Each is approved by the Food and Drug Administration (FDA) to reduce facial wrinkles and horizontal forehead lines.
Botox injections can do many things, but most patients use Botox to reduce the appearance of wrinkles. Some patients may get Botox to treat the following:
How does Botox reduce the appearance of face wrinkles?
Botox works by disabling the facial muscles that cause wrinkles – specifically, those causing crow's feet (wrinkles at the corner of your eyes) and the frown lines between a person's eyes. Botox does this by directly blocking the nerve signal that tells the muscles to contract.
Once injected, the muscle becomes paralyzed, leading to the reduction of so-called "dynamic wrinkles" or wrinkles that are only present when muscles contract. This is why Botox is so effective on the wrinkles around the mouth and cheeks (apparent when we smile) and at the corner of the eyes (apparent when we squint, frown, and grimace).
Botox Specialists in Petoskey, Traverse City and Naples
Getting Botox injections at CSLC in Petoskey, Traverse City, and Naples is easy! Book online at our Botox Bar or text or call 232.347.7395 to schedule. Here is how treatment works:
Assessment by our injectors
Photos and consents
Injections take 10-15 minutes
No downtime
Gradual results set in
Recheck in 2-3 weeks
Botox results set in gradually and go away gradually. Ideally injections are performed every 3-4 months, but even 1 or 2 times a year helps soften and slow down wrinkle formation. Our experienced, platinum plus injectors aim for natural results every day. You are welcome to stop in or call to book. While we do see occasional bruising at an injection site, most Botox injections result in little to no visible bruising.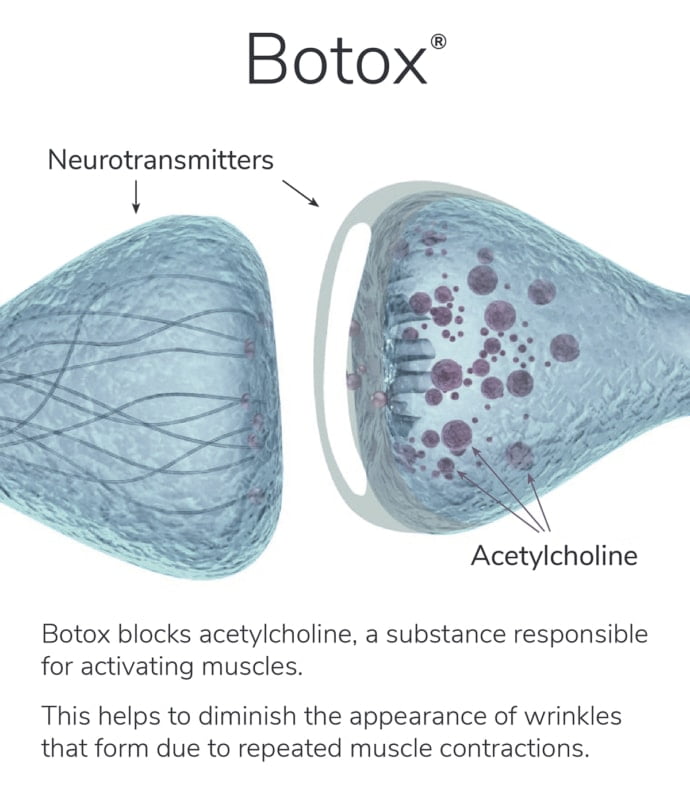 Botox can be used to soften lines in the neck, relax platysmal bands, or turn up a downturned mouth. Botox also helps with skin rejuvenation, gummy smiles, puckered chins, and underarm sweating. One of the most popular aesthetic treatments is lip augmentation. Botox can create a lip flip, offering a fuller-looking upper lip. For more lip rejuvenation, we recommend lip threads or lip fillers like Juvederm Ultra, Volbella, Restylane Silk, or Restylane Kysse. 
•  Crow's feet
•  Forehead lines
•  General wrinkles
•  Frown lines
•  Neck, lips, chin
•  Softens fine lines and wrinkles
•  Creates natural lift around the brow
•  Pain-free injections
•  Results last 3-4 months
"Neuromodulators are the 'hair color' of aesthetics. There's no better pick-me-up and at Cosmetic Skin & Laser Center we guarantee a naturally refreshed result."  
René, RN and Injection Specialist
Botox Frequently Asked Questions
Ready to get started?
Book a free consultation today!