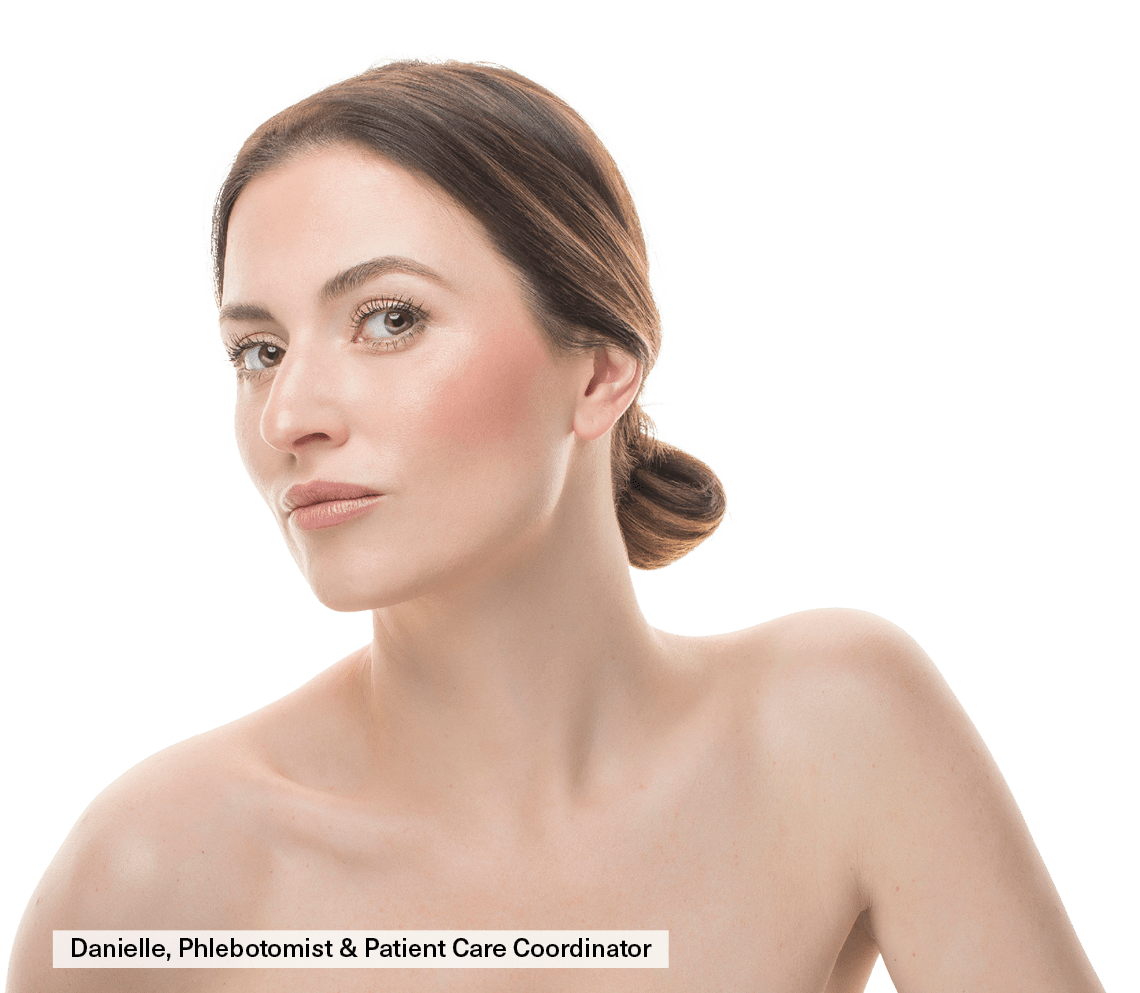 Microneedling (collagen induction therapy) smooths fine lines and scars.
What we tell our patients: Top five bang-for-buck treatment. Consider alternating it with your facials and Forma or Evoke RF treatments to maintain the most youthful, bouncy skin. 
Microneedling in Traverse City, Petoskey, and Naples
Microneedling can be booked online or by texting or calling. It is used on the following areas with or without platelet-rich fibrin (PRF) or platelet-rich plasma (PRP) as a skin rejuvenation treatment:
Face

Neck

Chest

Décolletage

Hands

Body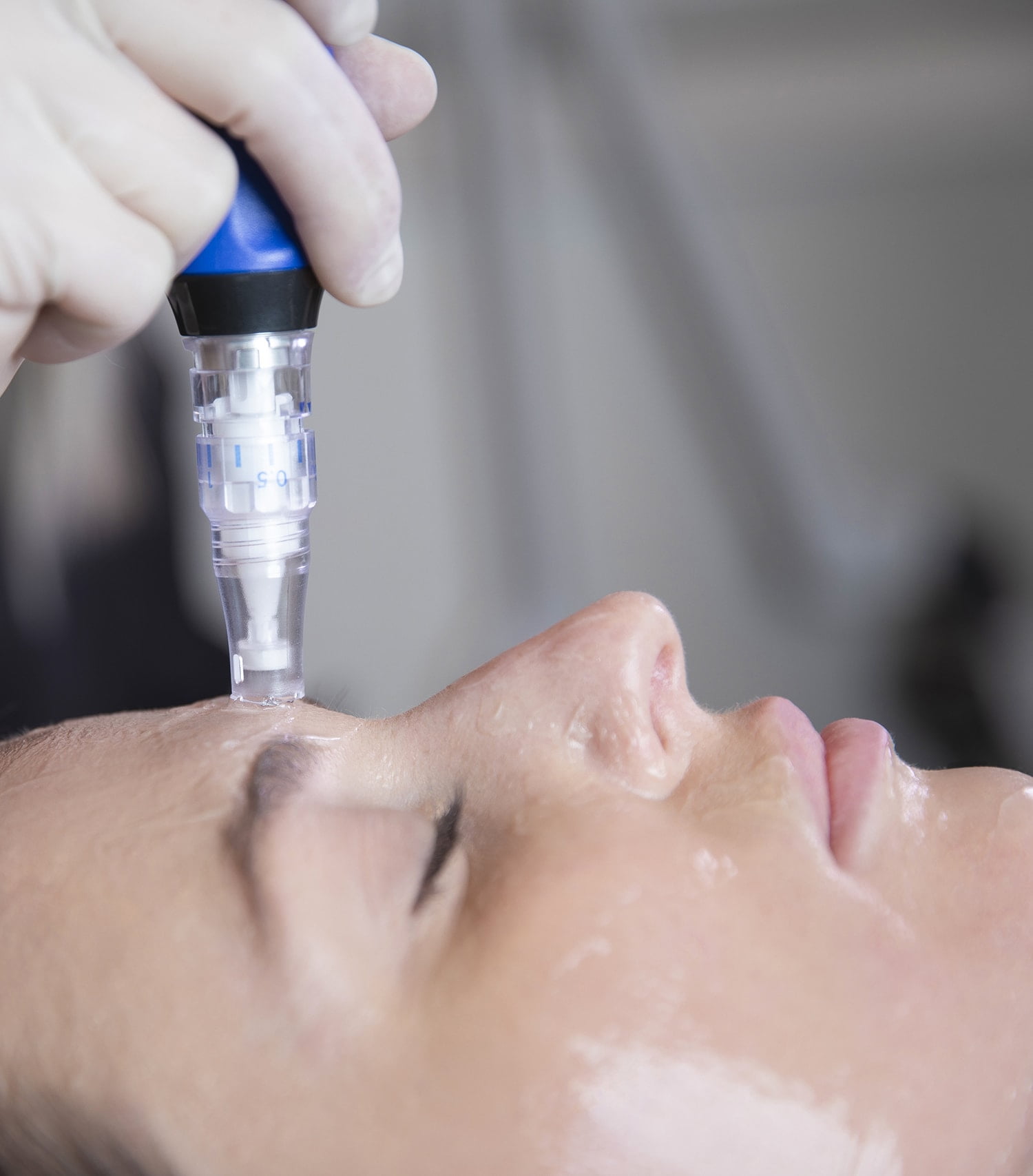 Microneedling, also known as "collagen induction therapy," is a cosmetic treatment in which your certified microneedling specialist pricks a patient's skin with tiny, sterilized needles via a handheld FDA-approved device called the SkinPen.
These micro-injuries then alert the patient's body to repair itself and it does! The cells naturally go to work to heal and repair the skin, which in turn stimulates collagen and elastin resulting in smooth, younger-looking skin.
Microneedling can help with several skin issues, including:
enlarged pores 

scars 

sun damage

stretch marks 

fine lines and wrinkles 

reduced skin elasticity 

acne 
What is platelet therapy?
Platelet-rich fibrin (PRF) is a newer, improved version of platelet-rich plasma (PRP). PRF can be added to your in-office microneedling appointment for improved results and faster healing. PRF and PRP can also be injected as an all-natural filler for treating visible signs of aging, including under-eye hollows, deflated cheeks, and fine lines.
PRF and PRP (platelet-rich plasma) consists of platelet cytokines, growth factors, and cells – all of which are taken from the patient.
How does microneedling with platelet-rich plasma work?
Before treatment, two to four vials of the patient's blood is drawn and spun in a specialized centrifuge. Once the mixture is ready, the platelet-rich product is infused in the patient's skin with a SkinPen – a handheld, FDA-approved microneedling device (see above).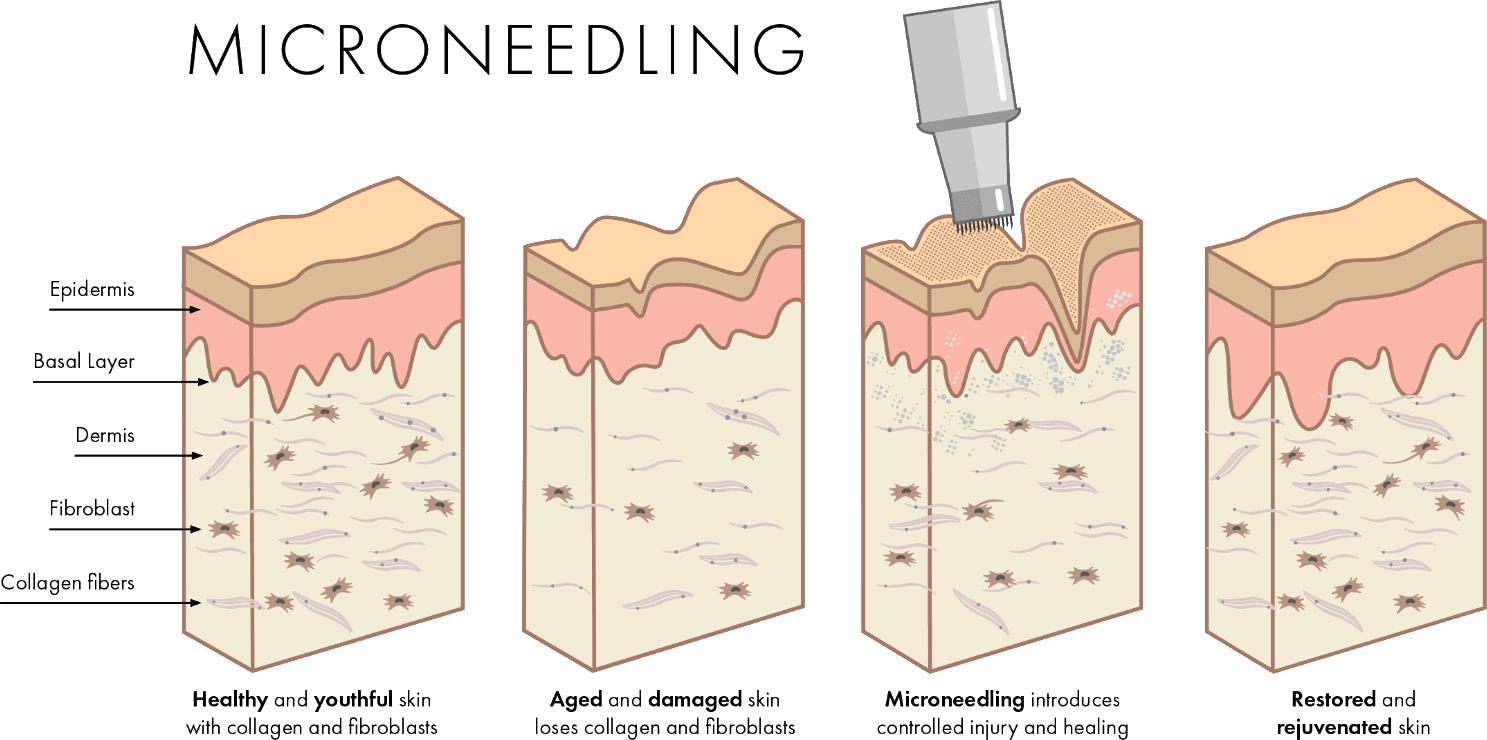 PRF / PRP Microneedling Before and After Photo at
Cosmetic Skin & Laser Center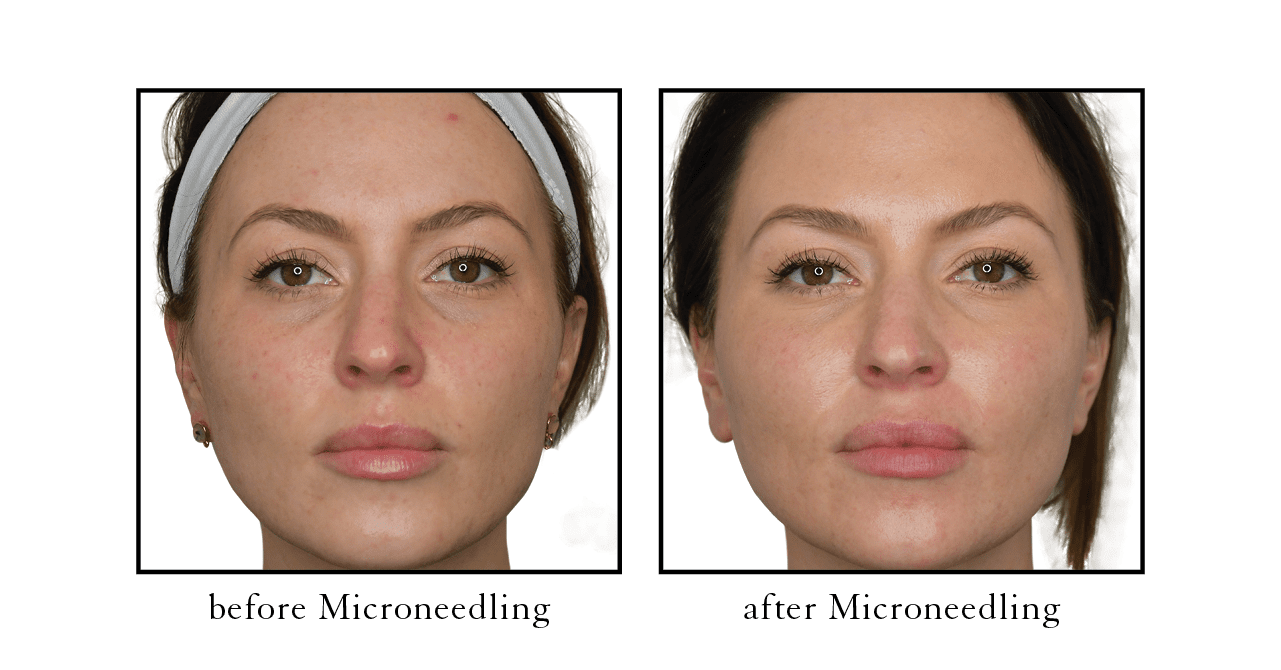 ✔ Benefits of PRF or PRP Microneedling 
minimizes the appearance of fine lines and wrinkles 

volumizes the skin and improves under-eye hollows

firms and tightens the skin

reduces the appearance of dark circles, scarring, and skin discoloration 

restores hair growth and thickness
Microneedling vs. PRF / PRP Microneedling
While microneedling is effective on its own, combining microneedling with PRF prompts the body to create even more collagen and elastin, resulting in healthier, youthful-looking skin. 
According to an article published in the Journal of Aesthetic Surgery, supplementing a microneedling treatment with PRF has been proven to show significant and measurable results when compared to microneedling alone.
"It was great! Staff was so friendly, location is very convenient, space is beautiful, and most importantly I felt taken care of and well informed about the procedure. Gentle touch! I highly recommend! Thank you!"

Microneedling Frequently Asked Questions
Obtaining PRF is easy – we take an in-office blood sample (about two to four vials of the patient's blood ) from their arm. We immediately spin the sample in a special centrifuge. This separates the PRF components.
Then our real work begins. We either apply the PRF liquid topically and infuse it into the patient's skin via the SkinPen microneedling device, which is customized to your skin's thickness, or we inject the mixture directly into targeted areas of the patient's skin, such as lines, scars, or thin areas.
Microneedling isn't a painful procedure. To ensure our patients are comfortable, we numb the area beforehand. Your certified and trusted microneedling specialist will make sure your experience is ideal.
Although PRF and PRP are both natural solutions to stimulate collagen and smooth lines, there are a few differences between how these two treatments work and how they're prepared.
Here's a quick rundown of the differences between PRF and PRP:
PRP is spun at a higher speed.
PRF has a higher platelet count.
PRF releases platelets and growth factors slowly.
PRF is preferred over PRP in recent medical studies because it stays in the tissue longer and gives more improved results when compared to PRP. PRF is the workhorse of regenerative medical and aesthetic treatments.
Microneedling is FDA-approved to treat a number of skin conditions, including acne scars, facial wrinkles, and abdominal scars in patients who are 22 years old or older. Risks from microneedling are few and far between. At CSLC we've performed microneedling in Petoskey and Traverse City thousands of times.
Microneedling on the face, neck, hands, chest and body improves collagen by nearly 300% in studies. PRP / PRF improves the collagen production even more after treatment. All of our microneedling specialists are trained in SkinPen microneedling and platelet-rich infusion with microneedling.
How often a person receives microneedling treatment depends on experience. For example, a person who is getting microneedling done for the very first time may need two to three treatments spaced four weeks apart. 
Veteran microneedlers who want to maintain their results, however, may opt to receive regular treatments every six to eight weeks. 
Microneedling treatment may leave the skin feeling dry or sunburnt. This should go away within one to three days. Of course, every treatment is different and customized based on the patient's skin thickness, downtime preference, and desired results – so recovery will vary depending on the patient and their specific needs.
Our microneedling specialists are trained to customize the treatment according to your skin age, your age, your skin goals, and any other health conditions. Microneedling with PRP or PRF heals faster and gives better results than a standard microneedling.
Cosmetic Skin and Laser Center has over 400 Google reviews of patients recommending our fantastic, well -trained estheticians and aesthetic providers. Since 2001, we've been transforming skin and helping our patients maintain their natural beauty. Come see us for a consultation in downtown Naples across from NCH Hospital.
Ready to get started?
Book a free consultation today!