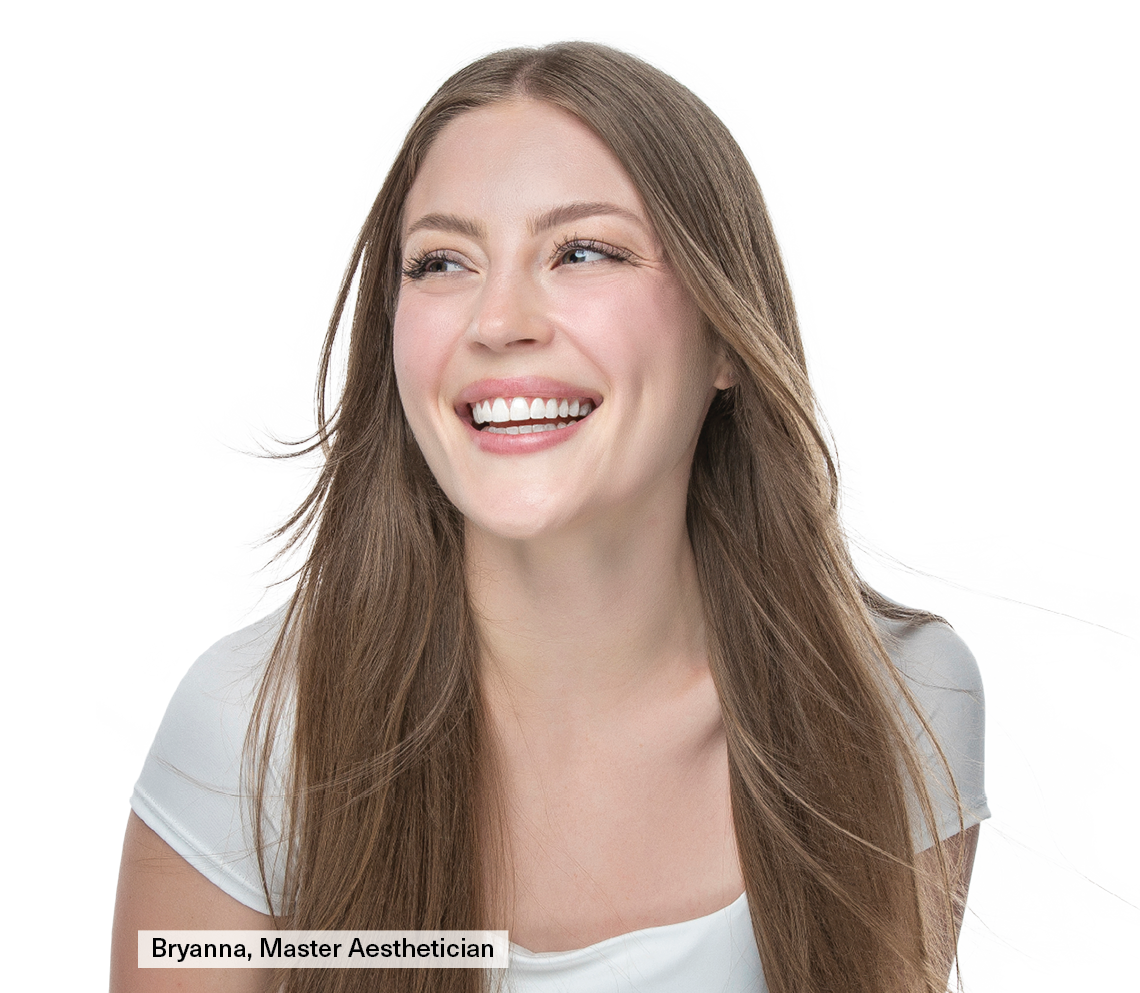 The dermaplane facial (dermaplaning) is a skin rejuvenation treatment that removes peach fuzz and dead skin cells.
What we tell our patients: a dermaplaning treatment leaves your skin gently exfoliated and fuzz-free so skincare products can be absorbed more and ready for beautiful makeup application.
Dermaplaning in Petoskey, Traverse City, Boca Grande, and Naples
Benefits of a dermaplane facial treatment for skin rejuvenation:
Removes peach fuzz

Instantly smooths skin

Gently exfoliates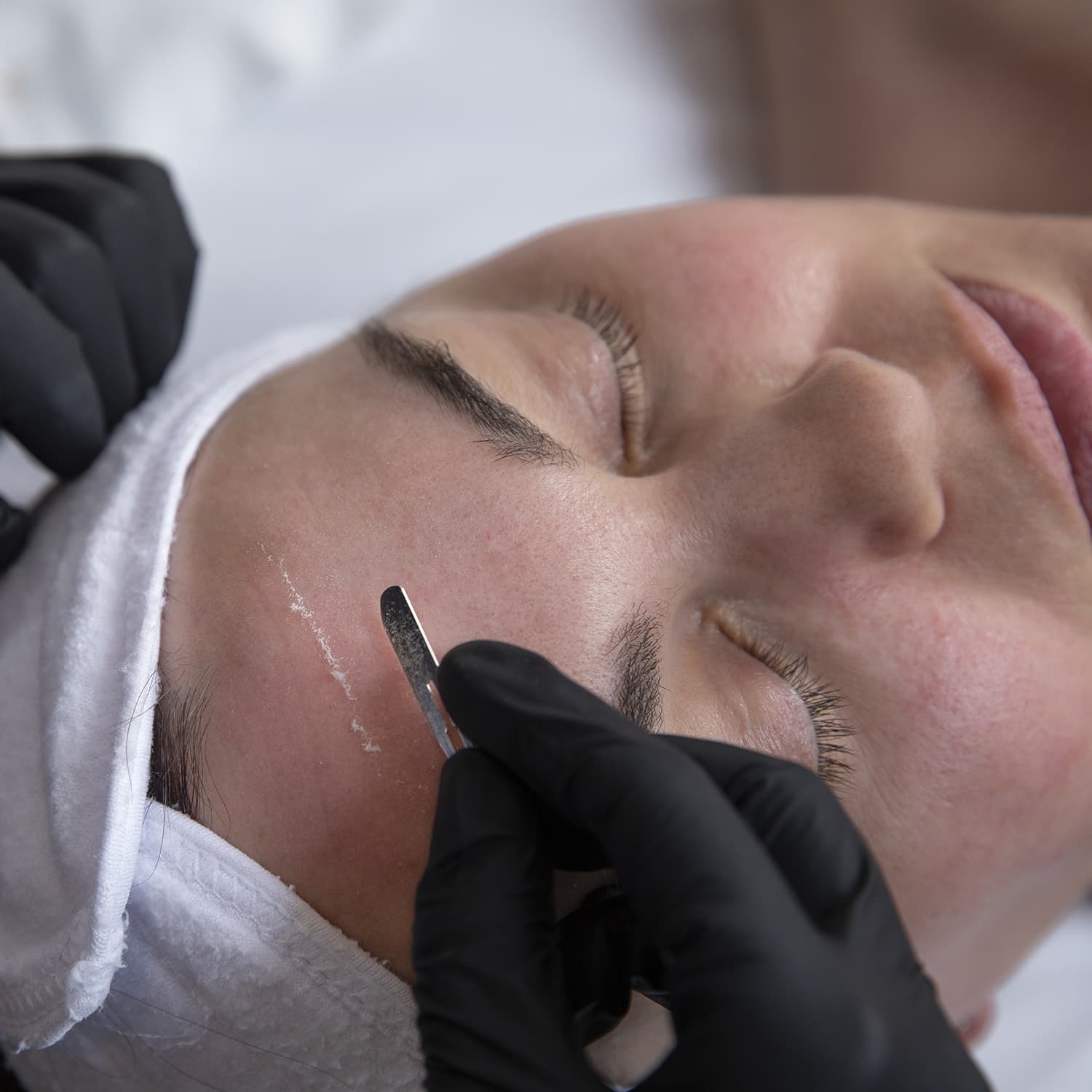 Dermaplaning vs. Laser Hair Removal
These two treatments both address hair, however dermaplaning only temporarily removes the light (fuzzy) hair on the face. Laser hair removal permanently reduces and removes the pigmented hair anywhere on the face or body. 
Laser hair removal
face or body
permanent results
only treats pigmented hair

 

helps folliculitis, razor burn, and ingrown hairs
Dermaplaning
face
temporary results
pigmented or light, gray hair
rejuvenates and exfoliates skin
Physical Exfoliation: Dermaplaning vs Microdermabrasion
Both a microdermabrasion and dermaplane are forms of mechanical exfoliation. They both remove dead skin cells. Dermaplaning uses a sterile blade, called a dermaplane, to remove the top layer of the skin and facial hair. Microdermabrasion uses either a diamond tip to buff or sand the surface of skin, or a spray of fine crystals to peel it away. Microdermabrasion does not remove facial hair but it does help with fine lines and acne scarring.
"For someone who has never had a facial before, this was a perfect first experience.  Everyone was friendly, patient and informative. I did not feel forced into additional treatments but they were all explained if I was interested. The actual facial felt lovely and I love the information my aesthetician was able to give me about my skin and how to improve my skincare routine. Great experience! I bought a package because I intend to go again!"

Dermaplaning and Dermaplane Facial 
Frequently Asked Questions
Dermaplaning is a noninvasive skin treatment that exfoliates dead skin and removes unwanted vellus hair, AKA peach fuzz. Think of dermaplaning as the cherry on top to injections, ipl, and of course your facial. Yes, we can dermaplane your face with nearly every treatment!
Established in 2001, Cosmetic Skin & Laser Center offers microdermabrasion and dermaplaning as part of our Signature Facial in Petoskey, Naples and Traverse City. 
Dermaplaning can also be scheduled alongside Botox or dermal filler injections in Boca Grande, Florida.
A surgical blade is used smoothly, gliding along the face lifting dead skin and hair resulting in a smoother, brighter complexion. 
No, it is painless. In fact, many patients describe dermaplaning as relaxing. Countless patients say dermaplaning at Cosmetic Skin & Laser Center is the highlight of their visit.
Dermaplaning results vary, but average results last 3-4 weeks. This is because of cell turnover. Cell turnover is the continual process of shedding dead skin cells and replacing them with new, healthy, young cells. 
You can book your dermaplaning treatment at our Petoskey online or by calling or texting 231-347-7395 and asking for the treatment by name or chairside facial. You can also add it to microneedling or facials. You may also stop in to our Petoskey Cosmetic Skin and Laser Center office at 116 West Mitchell St. If we have the time, we will treat you!
Call, text or book online. For dermaplaning you may also walk in to our Traverse City medical spa at 3529 West Front Street. If we have an esthetician or facialist free, we are happy to see you. 
Cosmetic Skin and Laser Center offers dermaplaning at our Naples location located directly across from the hospital at 700 2nd Ave N Unit 205, Naples, FL 34102. Call, text or book online. Or you want to stop in, we will dermaplane walk-ins if we have time. 
No! This is simply a myth. It's true that your hair will grow back, but it will be the same hair as it was before. It is impossible for dermaplaning to alter your hair anatomy. 
Oilplaning is an offshoot of dermaplaning. Oilplaning provides the same benefit and result as dermaplaning, technique is just different. Your esthetician will determine which option is best for your skin type. 
Dermaplaning is offered as a chairside treatment for $85. Our chairside service allows patients to add skin rejuvenation to their injections. Dermaplaning can be added to facials and microneedling less expensively.
Yes. When we dermaplane before a chemical peel, we eliminate a layer of dead skin/hair. This allows for the chemical peel to penetrate further boosting your result.
Yes. Patients who are sensitive to chemical peels may combine dermaplaning with microdermabrasion as a skin rejuvenation treatment. 
Ready to get started?
Book a free consultation today!