Cosmetic Skin &
Laser Center

Est. 2001
Nationally-Ranked Aesthetic & Regenerative Medicine Center in Michigan & Florida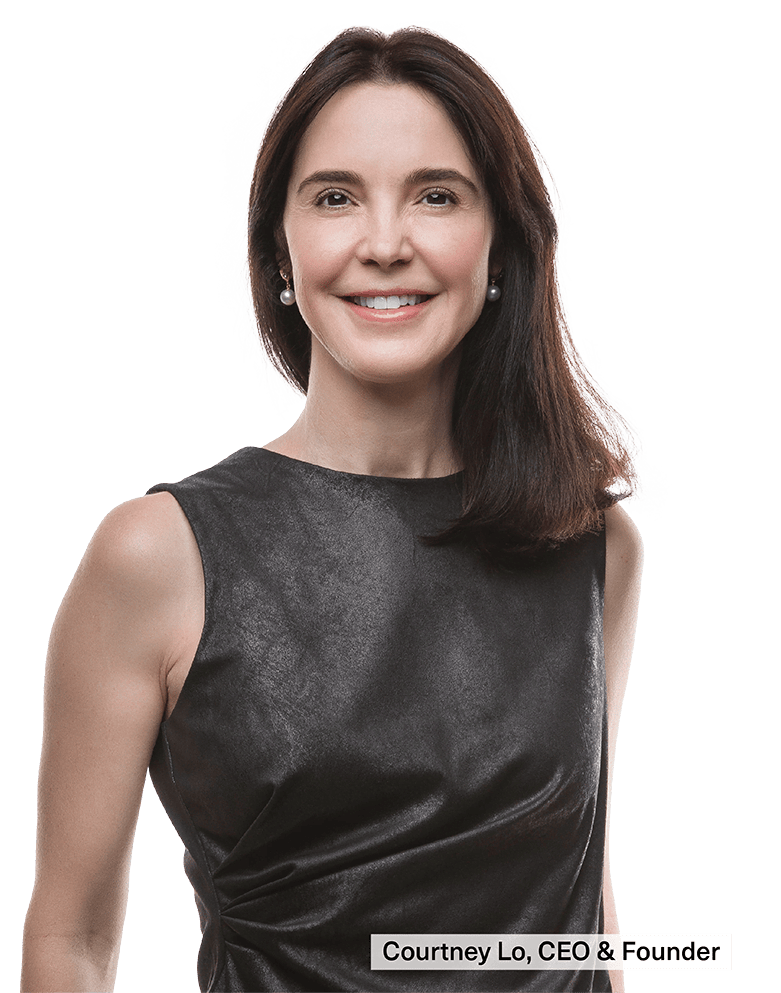 Professional Consultations.
Expert Providers.
Optimize your beauty and refresh your appearance with premium state-of-the-art treatments and expert providers.
From cosmetic injectables to relaxing radiofrequency treatments, we help our patients look and feel their best.
Together we achieve timeless.
Natural Results.
Effective Treatments.
Top 15 Dermal Filler Provider* in U.S.

Platinum Plus Botox Provider 10+ years

#1 Morpheus8 Provider in Michigan

#1 Sculptra Provider in Michigan

#1 Morpheus8V Provider in U.S. 2022

Ultra Premiere Ultherapy Provider
*Top provider of Restylane, Kysse, Contour, Silk, Lyft, Defyne, Refyne, Sculptra

CSLC Reviews – what our clients are saying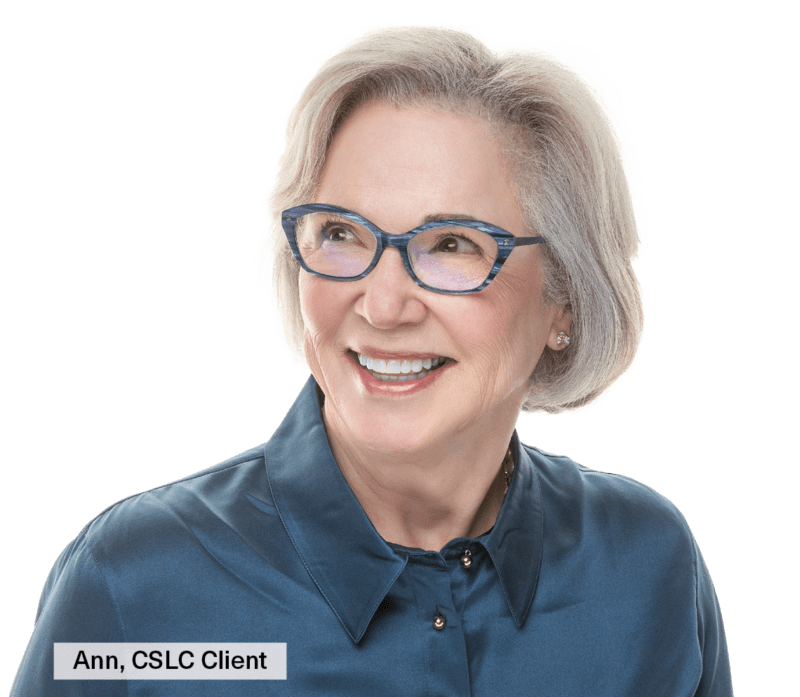 Look and feel better
during all decades of life.
Too old? Never. Too young? Never. Our goal is always the same: to highlight your natural style and beauty and optimize how you look and feel.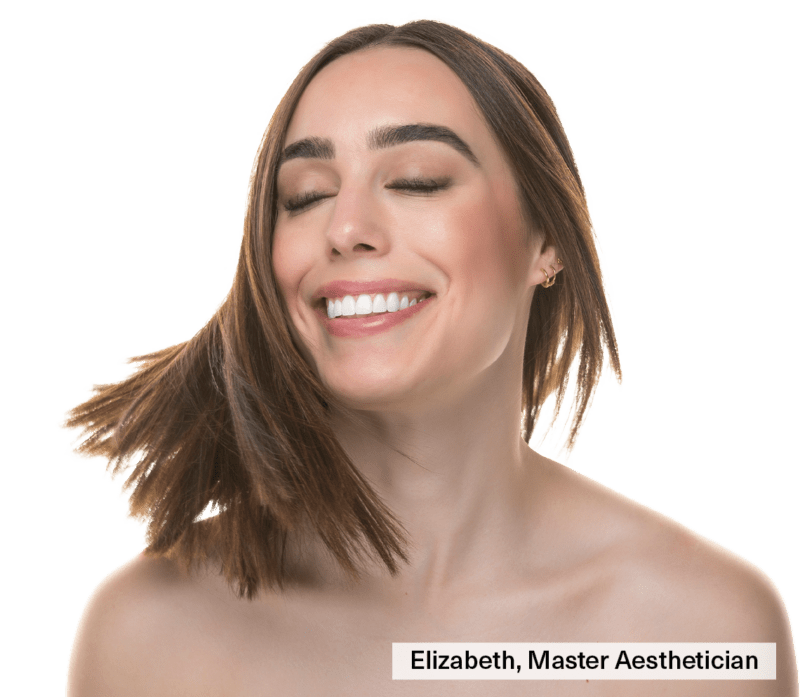 Click your preferred Cosmetic Skin & Laser Center location to book online.
Click on an aesthetic treatment to learn more:
Botox, Dermal Fillers & Cosmetic Injectables
Skin Rejuvenation - Laser Treatments 
Botox Petoskey & Traverse City, MI and Naples & Boca Grande, FL
We provide a full suite of cosmetic injectables: Botox, Dysport, Sculptra, PRF and PRP, and fillers. In the hands of experienced injectors, the results are invisible. That's our goal with every patient: you, just better and refreshed.
CSLC experts provide fillers like Restylane - Juvederm - Kysse - Silk - Sculptra - Refyne - Defyne - Contour  & more
The Petoskey Cosmetic Skin & Laser Center opened in 2001. 
We are located at 116 West Mitchell St. between downtown Petoskey and the hospital.
Aesthetic experts in Petoskey offer Botox, dermal filler, lip injections, facials, Morpheus8, skin tightening, microneedling, dermaplaning, and dozens of other aesthetic treatments for the face and body.
Dr. Gustav Lo provides liposuction, Laser Lift, FaceTite, and BodyTite in Petoskey. He was the regional leader for minimally invasive laser assisted liposuction and has performed thousands of treatments in office for fat reduction and skin tightening.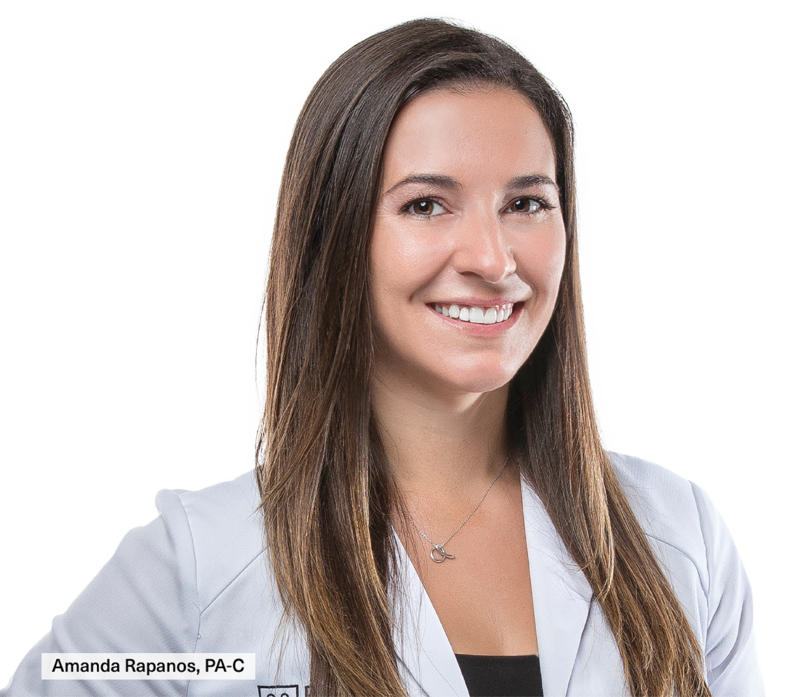 The Traverse City Cosmetic Skin & Laser Center opened in 2008.
Our Traverse City medical spa is located at 3529 West Front St, Traverse City, MI 49684. The Traverse City location is one of our flagship aesthetic and cosmetic surgery centers.
Traverse City offers Botox, fillers, Hydrafacials, facials, Ultherapy, Morpheus8, PRP microneedling, lip injections, Coolsculpting, and much more.
Dr. Gustav Lo is an expert in the revolutionary skin tightening treatments for the face: Laser Lift and FaceTite. He was the first to offer laser assisted liposuction in Traverse City.
The Naples Cosmetic Skin & Laser Center opened in 2022.
We are located at 700 2nd Avenue North, Suite 205, across from NCH hospital in downtown Naples, FL. We are walking distance to Wynn's grocery and the Ace hardware store.
Consultations are always complimentary at Cosmetic Skin & Laser Center Medspa in Naples. We offer Botox in Naples as well as a full suite of over 100 treatments to refresh your appearance including facials, Ultherapy, PRP and PRF microneedling, dermaplaning, Dysport, lip injections, IPL, and dozens more treatments.
Looking for laser assisted liposuction in Naples? Dr. Gustav Lo has 15+ years experience in liposuction and Laser Lift. In addition, he is an InMode expert in FaceTite, BodyTite, and AccuTite skin tightening and contouring treatments.
Laser hair removal in Petoskey, Traverse City, and Naples
What was the first treatment we offered at our Petoskey medical spa? Laser hair removal! Yes, we've been getting rid of hair for over two decades. We remove hair everywhere on everyone. We're also proud to be a safe and inclusive space to help those transitioning live their most confident lives. And we use effective diode laser devices to get the best results attainable, not IPL dual purpose devices, for hair removal treatment in Northern Michigan and Southwest Florida.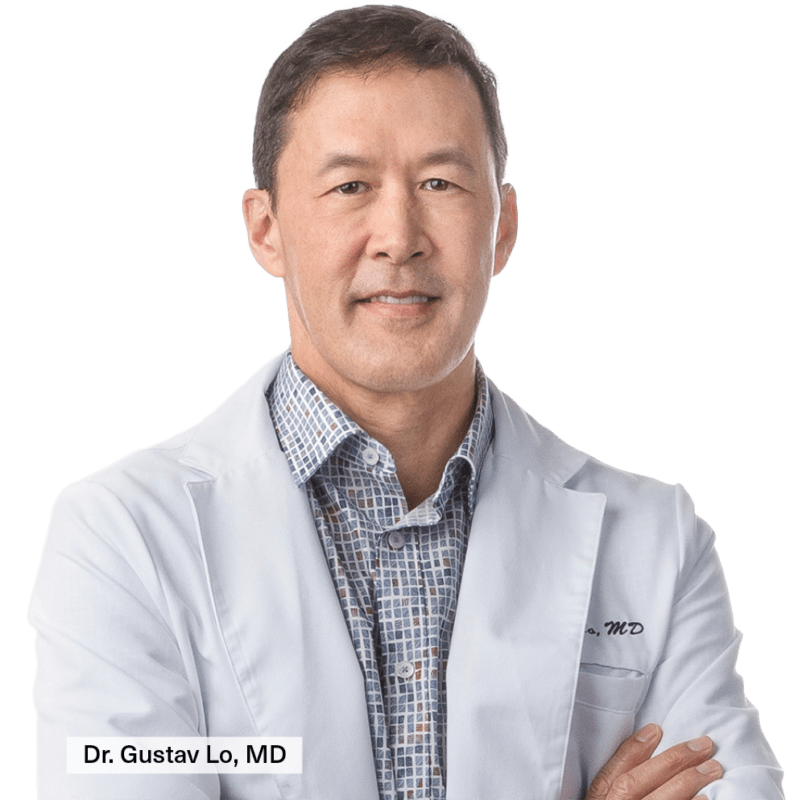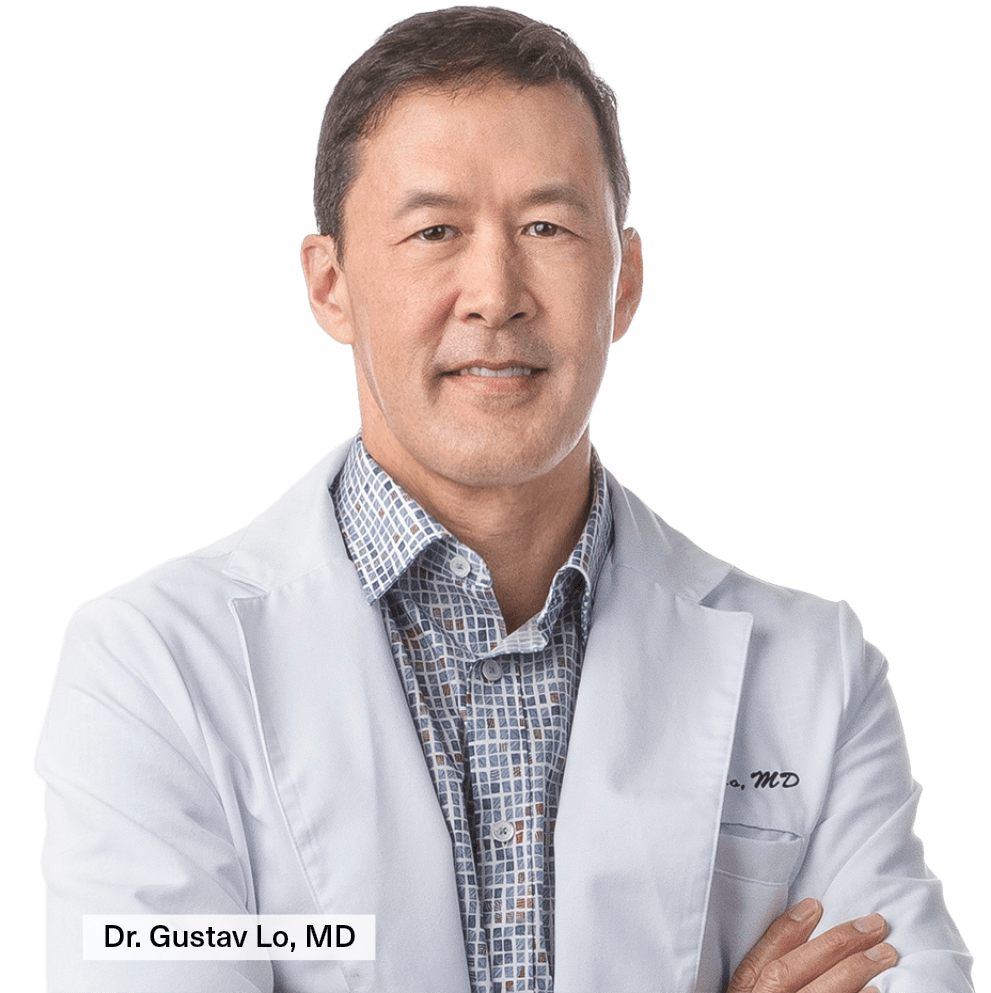 Liposuction, BodyTite, and FaceTite
In 2008, we added a laser-assisted liposuction and minimally invasive skin tightening cosmetic surgery suite. Dr. Gustav Lo led the Northern Michigan region by offering laser-assisted liposuction and Laser Lift. Dr. Gustav Lo offers BodyTite, Smartlipo, AccuTite, Laser Lift (aka LazerLift®), and FaceTite in Naples, FL and Petoskey and Traverse City, MI. All treatments are performed in-office.
Our expansive treatment options can help all of your concerns.
Established in 2001, we were market originators in our region with skin rejuvenation treatments like facials, microneedling, microdermabrasion, dermaplaning, chemical peels, Morpheus8, laser resurfacing, Hydrafacial, and intense pulsed light.
In highly skilled hands, enjoy a great facial, a thread lift, age spot removal, skin tightening, laser hair removal, wrinkle treatment, lip fillers, facial contouring, a mini makeover, or body contouring.
Our trusted and experienced injectors provide dermal filler in Petoskey, Traverse City, Naples, and Boca Grande. We use Sculptra, Restylane, PRF, Juvederm, and other dermal fillers to smooth deep lines, lift sagging skin, and treat aging hands.
Our skin tightening treatment options are vast so that they can be customized. Most popular skin tightening treatments we offer are Ultherapy, FaceTite, AccuTite, Laser Lift, and Evoke. Dr. Gustav Lo is an expert in Laser Lift (also known as LazerLift) and minimally invasive skin tightening treatments.
Interested in looking and feeling better? Come see us, present your concerns and we probably have an effective solution. We believe you deserve to look and feel your best – in all decades and all stages of your life.
Cosmetic Skin & Laser Center FAQ
As aesthetic providers, we get asked this question wherever we go. And the answer is simple, right? Of course you should! It's well-deserved simple self-care. Aesthetic treatments in Traverse City, Petoskey, Naples, and Boca Grande at Cosmetic Skin & Laser Center are some of the best self-care investments. You can look refreshed and glowing without plastic surgery.
And when it comes to treatments, you don't have to decide which one. At Cosmetic Skin and Laser Center in southwest Florida and northern Michigan we offer complimentary cosmetic treatment consults at every visit. We may combine Botox or filler injections, dermaplaning, Hydrafacials, or PRF microneedling or Morpheus8, and skin firming treatments like Forma in one visit.
Our Physician, Nurse Practitioners, Nurse Injectors, and Physician Associates work with our Master Estheticians to help address multiple concerns at the same time. We can fade age spots with IPL / BBL, smooth lip lines with skin boost and ThermiSmooth, and lift sagging skin with threads or precisely placed Voluma or Lyft fillers. And we can refer to best plastic surgeons in southwest Florida or top plastic surgeons in Michigan if surgery is necessary to meet your goals.
For us it's not about the most popular treatment, it's about your aesthetic goals and desired end results. The Cosmetic Skin & Laser Center "best of" prejuvenation treatments slow skin aging and prevent wrinkles with skincare, baby Botox, and collagen induction treatments. Over 30, we customize plans with you to maintain your youthful shape and glow.
Professionals in their 50s and 60s want to feel confident with their peers and look refreshed, not tired, so popular treatments are Morpheus8, Ultherapy, FaceTite, Botox, Dysport, and Sculptra. And 70s+ are elated with a special technique called skin boost to soften deeper lines, our exclusive Foundation Facial, and threadlifts. And for all ages we can thank Zoom video calls for a recent uptick in jawline contouring with our minimally invasive Laser Lift and FaceTite!
How to look younger without plastic surgery? At Cosmetic Skin & Laser Center in Petoskey, Naples, and Traverse City, we have all the tools to help you look better but still maintain your uniqueness.
Chemical peels with ViPeel, Botox, Restylane, Juvederm, Hydrafacials, Lumenis FX laser resurfacing, Coolsculpting Elite, InMode Morpheus8, Smartlipo liposuction, MINT threadlifts, SkinPen microneedling, Ultherapy, and InMode FaceTite are some of our most common name-brand treatments.
And patients in Petoskey, Harbor Springs, Gaylord, and the Traverse City area rely on us for lifting sagging skin without surgery, skin rejuvenation, spider vein treatment, permanent hair removal with laser, acne scar treatment, and wrinkle reduction. And we offer the same treatments in Naples, FL.
When thinking about starting an aesthetic treatment, it's easy to have the one overdone friend of yours in the back of your mind (and if you've forgotten about her, your husband usually hasn't). We've been injecting Botox and fillers in the Harbor Springs and Petoskey area since it was FDA approved for cosmetic purposes 20 years ago and are continually advancing our techniques. We inject Botox for hyperhidrosis, skin rejuvenation, brow lifts, neck lines, and wrinkles (and probably a few more).
Want to see natural Botox results? All of our providers and staff start Botox and fillers in their 20s for prejuvenation and we treat our patients into their 90s. Our providers are continually trained in the latest techniques to achieve natural results.
Aesthetic medicine has evolved from chemical peels and Botox to a multi-modality approach that addresses everything from uneven skin color to sagging and smoothing. This "Full Face Approach" ensures a balanced, beautiful outcome in multiple scenarios, whether it's how your face looks in a virtual meeting or at an upcoming event.
Surgical facelifts and fat transfer are still performed of course but many patients are looking for easier ways to lift sagging skin and reduce wrinkles. Our nonsurgical facelift utilizing Sculptra and fillers for volume replacement, threads, and/or Laser Lift and FaceTite all continue to grow in popularity. Patients save plastic surgery visits for later.
We see many postpartum women to treat pregnancy mask with ViPeels and medical skincare and tighten stomach skin after childbirth with Morpheus Body.
If women are trying to regain their shape after childbirth, some need tummy tucks after childbirth but many are good candidates for easy permanent fat reduction like Coolsculpting. Smartlipo is the quickest way to get rid of tummy fat.
At RegenCen, our regenerative medical center in the same location, we strengthen the pelvic floor after childbirth with VTone and rejuvenate the vagina after childbirth with MorpheusV, FormaV, and Aviva. Bladder leakage after pregnancy is common and treatable as well. Of course the first thing we usually see women for after pregnancy is Botox!
We pride ourselves on not being a medspa. Some medspas are good but most only offer a few treatments which may not be the best for the patient and rarely is there a physician on staff. What's always made our approach at CSLC incomparable is our commitment to complimentary consultations at every visit to discuss your concerns before doing any treatments and our treatments are always growing and changing.
We are committed to offering the most advanced solutions to address your concerns. Our providers receive ongoing training to both develop their aesthetic eye as well as master the latest techniques, ensuring every patient leaves our office looking like the best version of themselves.
Dr. Lo is full time at Cosmetic Skin & Laser Center and RegenCen in Traverse City, Petoskey, and Naples. He closely oversees the practices and offers joint injections for arthritis with PRF, threadlifts, laser liposuction, FaceTite, Laser Lift, testosterone replacement for men, and treatments for erectile dysfunction or ED. Dr. Lo is excited to be seeing patients for common aging conditions and using his 30 years of primary care experience while offering regenerative medical treatments in northern Michigan and southwest Florida.
We are located 15 minutes from Harbor Springs in Petoskey, Michigan. We pride ourselves on being much more than a medspa. Most medspas offer a few popular treatments like Botox and lip injections which may not be the best for the patient and rarely is there a Physician on staff.
We offer the all the medspa services in Harbor Springs Petoskey and Naples with state-of-the-art facilities and  professionalism. We offer all brands of filler, skin boost, and even do natural filler with PRP and PRF and our injectors are trained in the best lip filler techniques.
What's always made our approach at CSLC incomparable is our commitment to complimentary consultations at every visit to discuss your concerns before doing any treatments and our treatments are always growing and changing.
Despite what you may think, Botox, Morpheus8 and cosmetic laser surgery aren't just for women. In fact a 
2018 Plastic Surgery Statistics Report
 from the American Society of Plastic Surgeons showed that more than 1.3 million cosmetic procedures were performed on men in 2018, and that number is rising.
Cosmetic treatments for men are the same but the male facial assessment is different, as we want to maintain the masculine facial shape after fillers and male skin is generally tolerant of more assertive settings with cosmetic laser resurfacing, chemical peels, and FaceTite. The most popular treatments for men are listed below.
Botox
Botox is a quick, painless, and highly effective treatment to soften facial lines and wrinkles and lift sagging brows. It is a simple procedure and consistently the most popular nonsurgical cosmetic treatment for people of all ages to combat signs of aging.
Hair Restoration Treatments
Each year, millions of men struggle with hair loss. At RegenCen, our medical division we offer hair transplant alternatives to restore hair naturally. Our hair restoration program consists of PRF or PRP injections, topical prescription hair drops, and red light. We consistently see a 30-40% increase in hair with results that last about a year.
Laser Hair Removal
It is very common for men and women and transgenders to seek out laser hair removal to to reduce unwanted hair permanently. Laser hair removal in Petoskey, Naples, and Traverse City is offered at Cosmetic Skin and Laser Center. The most experienced laser hair removal providers in the area - we've been performing laser hair removal daily since 2001. With lasers (not IPL for hair removal which is substandard!), we permanently reduce hair on the chest, abdomen, neck and back, toes, arms, legs, face and groin.
Laser Skin Resurfacing
Laser skin resurfacing is a nonsurgical cosmetic procedure to fade lines, wrinkles, age spots, acne scars, rosacea, stretch marks, and signs of aging. Some lasers and Morpheus8 tighten loose skin, firm skin laxity, and smooth uneven texture.
This multi trick wonder may have a few days of downtime but the results are long lasting after one treatment which makes it a great cosmetic procedure for busy men.  Cosmetic laser treatments at Cosmetic Skin and Laser Center in Naples and northern Michigan are tailored to each patient, their skin type, and their desire results
Chemical Peels
A chemical peel is a nonsurgical cosmetic treatment that uses different acids to remove damaged top layers of skin to improve skin tone and texture and stimulate collagen growth. Chemical peels improve active acne,  wrinkles, fine lines, melasma, hyperpigmentation, sun damage, acne scarring and aged skin.
Chemical peels are customized with different acids including glycolic acid peels, salicylic acid peels, AHA peels, sensitive skin peels, Obagi Blue Peels and proprietary ViPeel. Chemical peel downtime varies from none to 1 week.
Dermal Fillers
Dermal fillers are injections that rebuild skin to correct deep creases and lines and smooth wrinkles. Dermal fillers also correct sagging cheek skin, under eye hollowing, thinning lips, and a weak jawline or chin. Dermal fillers instantly make you look younger without plastic surgery or recovery. Cosmetic Skin and Laser Center is top 25 filler injectors in the nation for the Galderma family of fillers which includes Kysse, Restylane, Lyft, Refyne, Define, and Sculptra. Our experienced southwest florida and northern Michigan injectors have been injecting the Juvederm family of fillers since they were released in 2002.
In just one visit, fillers smooth wrinkles, restore volume and fullness to the skin, correct hollows under the eyes, contour the cheeks and jawline, and restore aging hands. The filler procedure is quick and painless with our topical numbing ointment. A filler session takes 15 minutes to one hour. Dermal fillers last about a year and sometimes dermal fillers last two years.
Fat Reduction Procedures
Even with a healthy diet and daily exercise, most people struggle with stubborn areas of fat on the body with aging. Minimally invasive fat reduction treatments in our northern Michigan locations include Smartlipo, RF assisted liposuction, and Coolsculpting Elite. These FDA-cleared nonsurgical procedures  reduce unwanted pockets of fat almost anywhere on the body and under the chin permanently
CoolSculpting is a fat reduction procedure that eliminates fat cells permanently with cryolipolysis. Cryolipolysis is effective to target and freeze away fat cells, resulting in about a 20 percent reduction with each treatment. Coolsculpting treatments can be repeated every 4-6 weeks. Coolsculpting is commonly performed on the abdomen, bra fat, upper back, flanks, arms, male breasts and under the chin.
Laser assisted liposuction, or Smartlipo, is the best way to permanently eliminate multiple fat bulges and tighten skin simultaneously. Laser assisted liposuction is a minimally invasive procedure performed in Petoskey and Traverse City at Cosmetic Skin and Laser Center in office. This safe fat reduction procedure is performed with local anesthesia, Pronox and a mild narcotic. Laser liposuction dramatically smoothly reduces fat bulges by about 70%. Smartlipo works to reduce abdominal fat, love handles, gynecomastia, double chin on men and also works on saddle bags, arms and inner thighs. Men notice clothes fit better after liposuction.
Morpheus8
Men who want dramatic changes in skin texture and firming along the jawline without downtime opt for
Morpheus8
. This treatment can be done one time or in a series of 3 to turn back the clock a few years. Morpheus8 is a radiofrequency microneedling treatment that tightens and smooths skin at the same time. It can even be customized to reduce fat under the chin. Men who don't want 5 days of downtime with laser resurfacing treatments often choose Morpheus8. Morpheus in Naples, Florida and northern Michigan is easy to
book online
after a complimentary consultation.
Cosmetic Skin and Laser Center was the top Morpheus provider in 2022 in the state of Michigan. Morpheus8 is a customizable treatment and offered by our same providers in Naples, Florida.
RegenCen is the regenerative medical division of Cosmetic Skin and Laser Center. RegenCen is supervised by Dr. Gustav Lo, who was in primary care for 30 years while overseeing CSLC. In 2021, Dr. Gustav Lo started RegenCen after selling his primary care practice. Dr. Gustav Lo has offered PRP and PRF for arthritis, hormonal treatments for peri-menopausal and menopausal women, and testosterone replacement for men, and vitamin D and vitamin B12 replacement for over a decade. He's helped thousands of patients with ED. He's passionate about the advancements in regenerative medicine and the functionality life changes that the field offers his RegenCen patients in Michigan and Florida.
Our regenerative medicine practice pairs perfectly with our cosmetic practice. With both we can optimize how we look and how we feel through all decades of life. RegenCen is located in downtown Naples, Florida, Petoskey, Michigan - just 10 miles from Harbor Springs - and in Traverse City, Michigan.
At RegenCen we offer vaginal rejuvenation for dryness and incontinence, IV infusions for fatigue, hangovers, and performance, NAD infusions, booster shots, the Skinny Shot, ED treatment, PRF for arthritis, hair restoration, testosterone replacement, Biote pellets, bioidentical hormones and more.
We are also proud to have the advanced InMode Empower vaginal platform and ThermiVa. Our success rate with nonsurgical stress and urinary incontinence treatments is over 90% for women of all ages. We were proud to be the first Empower providers in the state of Michigan and offer treatments that are changing the lives of women in Traverse City, Petoskey, and Naples.
We were established in 2001 in northern Michigan. Many of our very loyal patients from Naples, Boca Grande, Bonita Springs, Port Royal, Boca Grande, Sarasota, and all over Florida have been asking us to come to Florida.
In 2022 we made it happen and we're excited to bring our experienced team members with us.
Absolutely! We'd love to see you! Nothing reduces peach fuzz like dermaplaning.
Our aestheticians have performed thousands of dermaplane treatments. We can combine dermaplaning treatments with injections, Oxygen facials, Hydrafacials, microneedling, chemical peels, Morpheus8, FX CO2 laser or Ultherapy. Many also enjoy an IV infusion simultaneously. You can call to book dermaplaning or book online under our chairside facial option.
Getting event ready? Schedule a signature facial and get dermaplaning with O2 facial by request when you arrive for instantly hydrated, smooth skin.
Absolutely. We GET IT! Our gallery is full of before and afters. We have more before and after photos of botox and fillers to show you in office and if you want to see real, live results from Sculptra, filler, liposuction, and injections come see US. The average team member has been with us over 7 years! And we all get injections and have been since we started. Many of us have had liposuction by Dr. Gustav Lo as well and we are happy to share our results.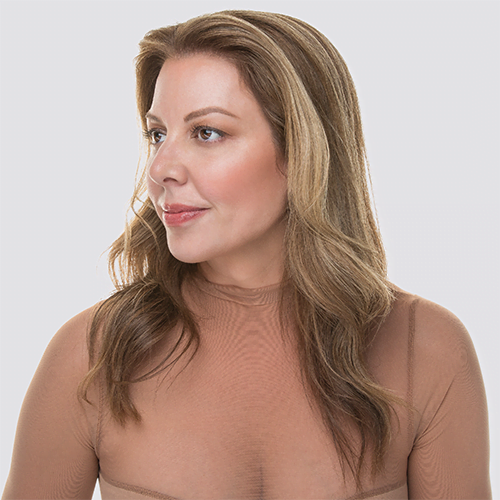 From The Blog
Minimal Time, Maximized Results: A Game-Changing Treatment That Delivers Long-Term Transformation