What we tell our patients: Sculptra is a key treatment to slow down aging and maintaining a youthful facial shape.
Am I a good candidate for Sculptra?
You may be a good candidate for Sculptra if you:
Have hollow temples
Want gradual, natural improvement
Are concerned about jowls
Want results that last a long time
Want to restore volume to your face
Want improvement in fine lines without dermal fillers
Sculptra is a cosmetic injectable composed of a collagen stimulator called poly-L-lactic acid (PLLA). When injected into  soft tissue, PLLA stimulates your body's collagen production which gradually replaces lost facial volume, gives a natural lift and reduces the appearance of wrinkles and fine lines.
"Sculptra is the go-to cosmetic treatment for patients who want to maintain facial shape and youthfulness and prefer gradual and long-lasting results. It can be used in combination with traditional dermal fillers or as a dermal filler alternative."
Courtney Lo, CEO & Founder
What is it like to get a Sculptra treatment?
Consultation & PLan
During your consultation the RN or PA discuss your aging concerns, Sculptra cost, your medical history and expected results.
Fun fact: Cosmetic Skin & Laser Center was top Sculptra injector in Michigan two years in a row. And top 15 nationwide.
Treatment Day
Topical numbing medicine is applied prior to treatment for your comfort. The number of vials administered is determined by patient age, volume loss seen, and goals.
Sculptra is precisely placed in area of concern with a cannula blunt needle or a needle.
Gradual, long lasting results
There is no downtime after the treatment. Sculptra injections rarely bruise. Results appear over 6-12 weeks and last for over two years.
We recommend 1-2 vials per year for maintenance.
Benefits of Sculptra Aesthetic
Gradual Results


Youthful and Natural Appearance


Results last about 2 years


Little to no recovery required

How much Sculptra should I get?
Full Sculptra Correction: 1 vial per decade (40 years = 4 vials)
Partial Correction: ½-1 vial per decade (40 years = 2-4 vials)
Maintenance: 1-2 vials annually
*individual results may vary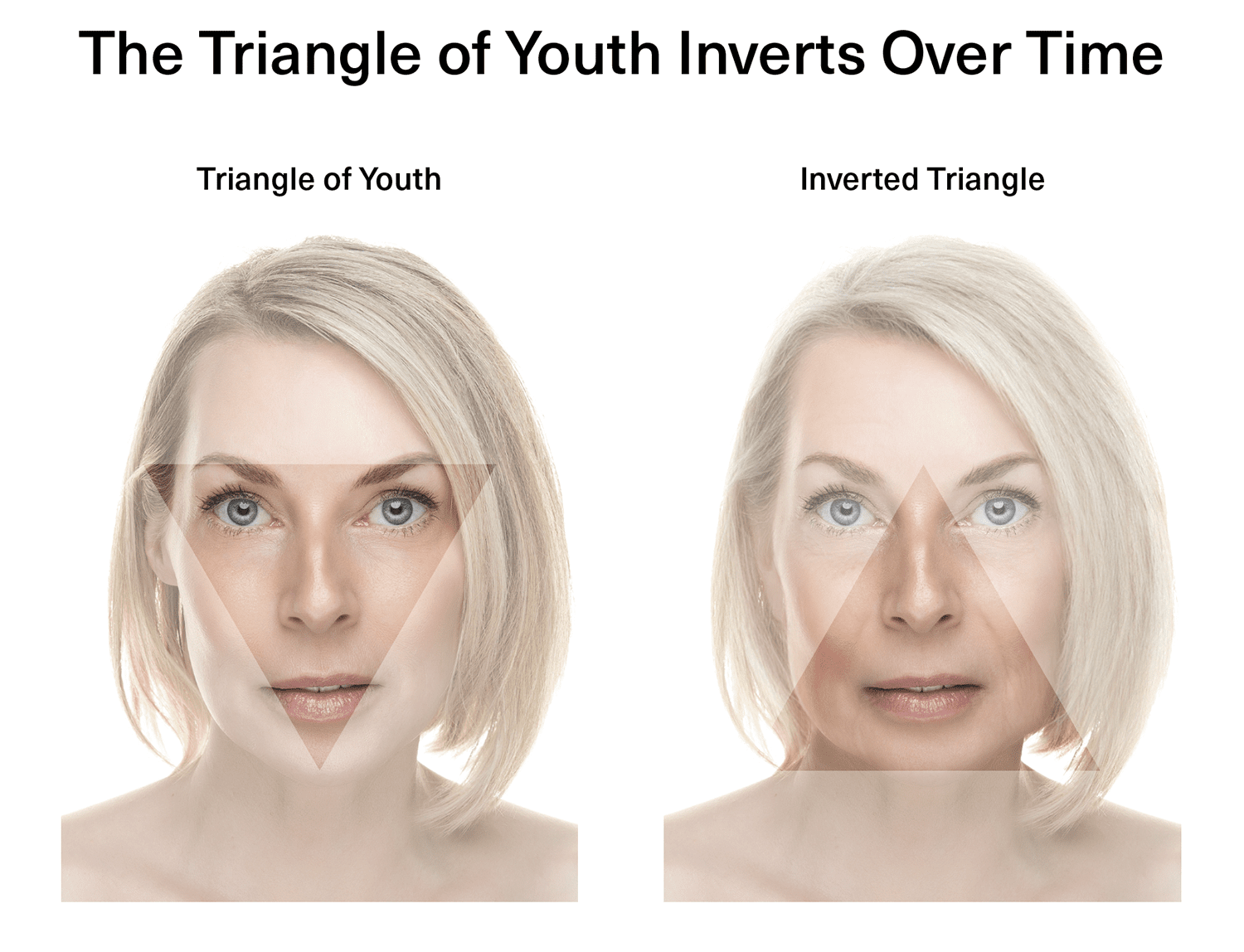 "Sculptra is the most vital injectable to stay naturally lifted, fill aging temples, and maintain the youthful V-shape of the face."
Sculptra Before and After Photos at
Cosmetic Skin & Laser Center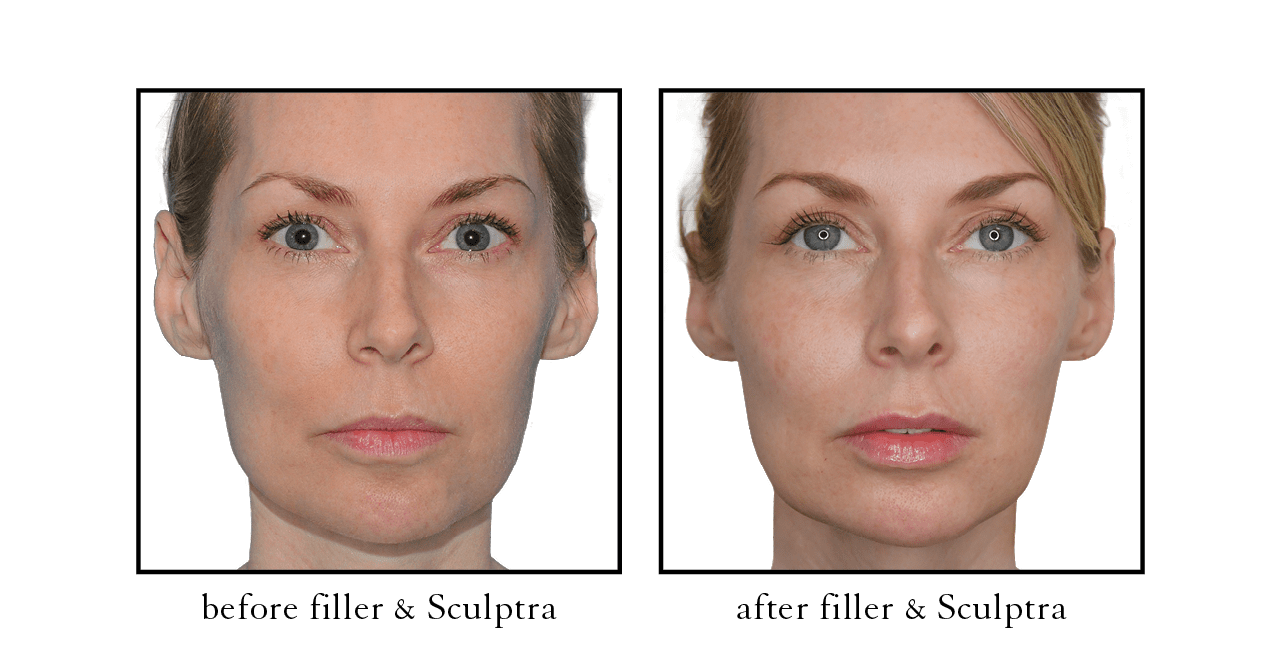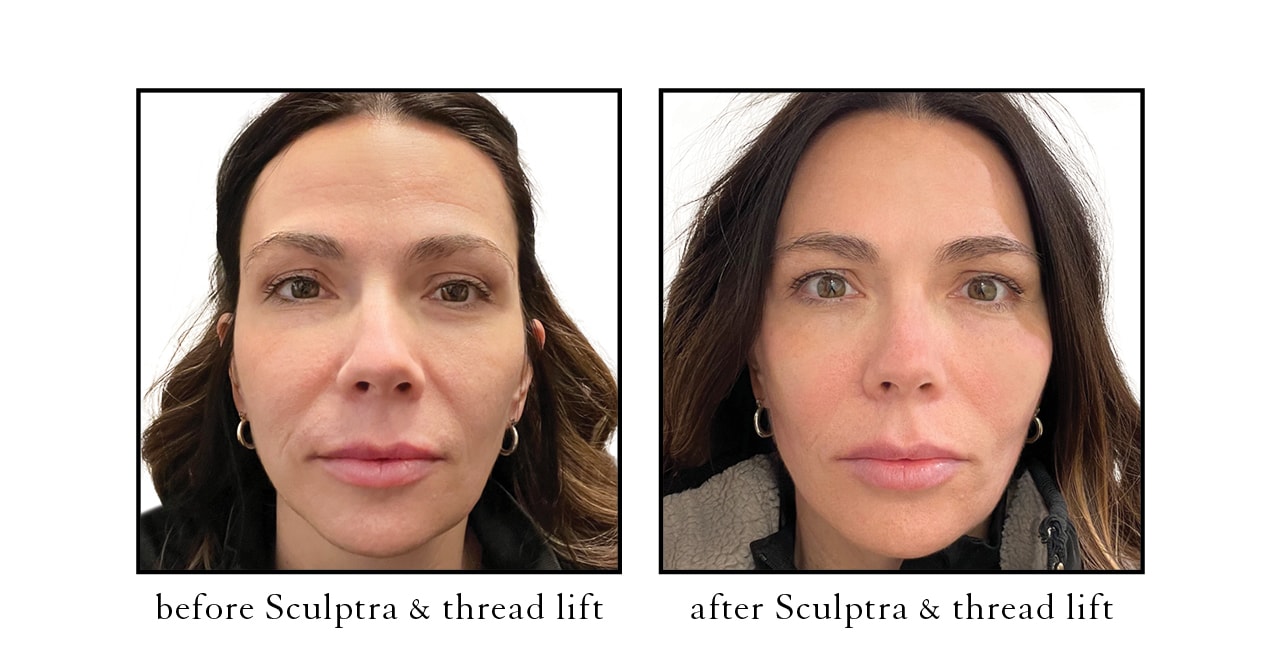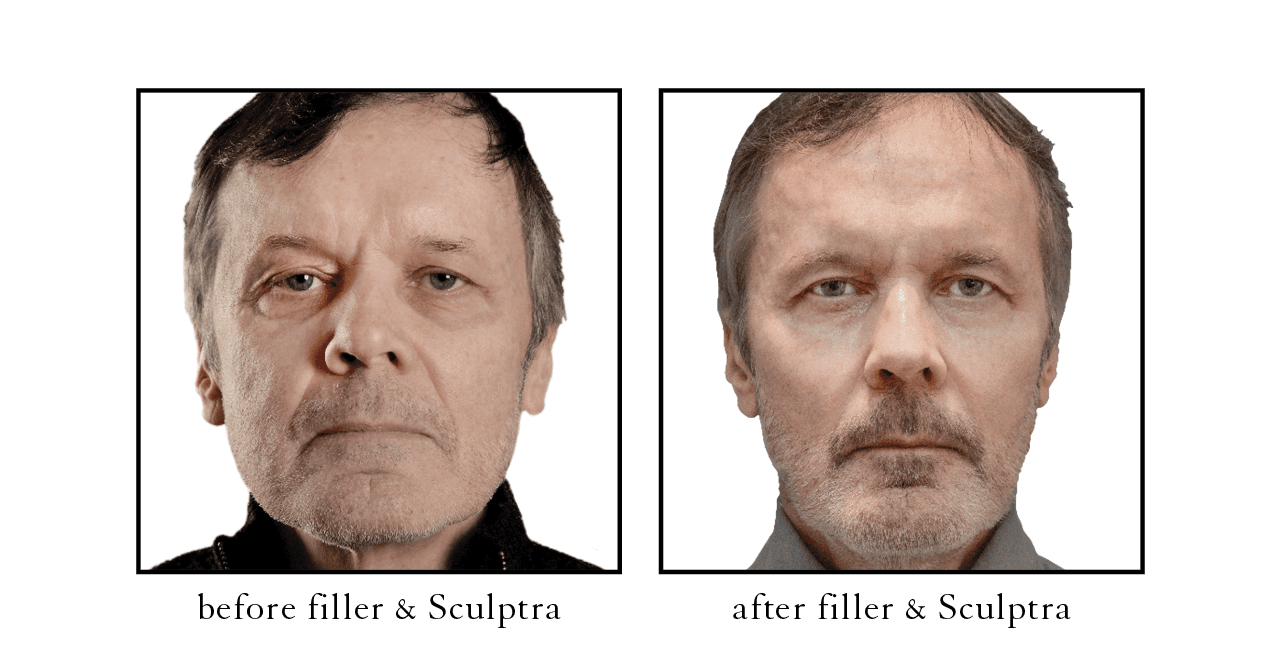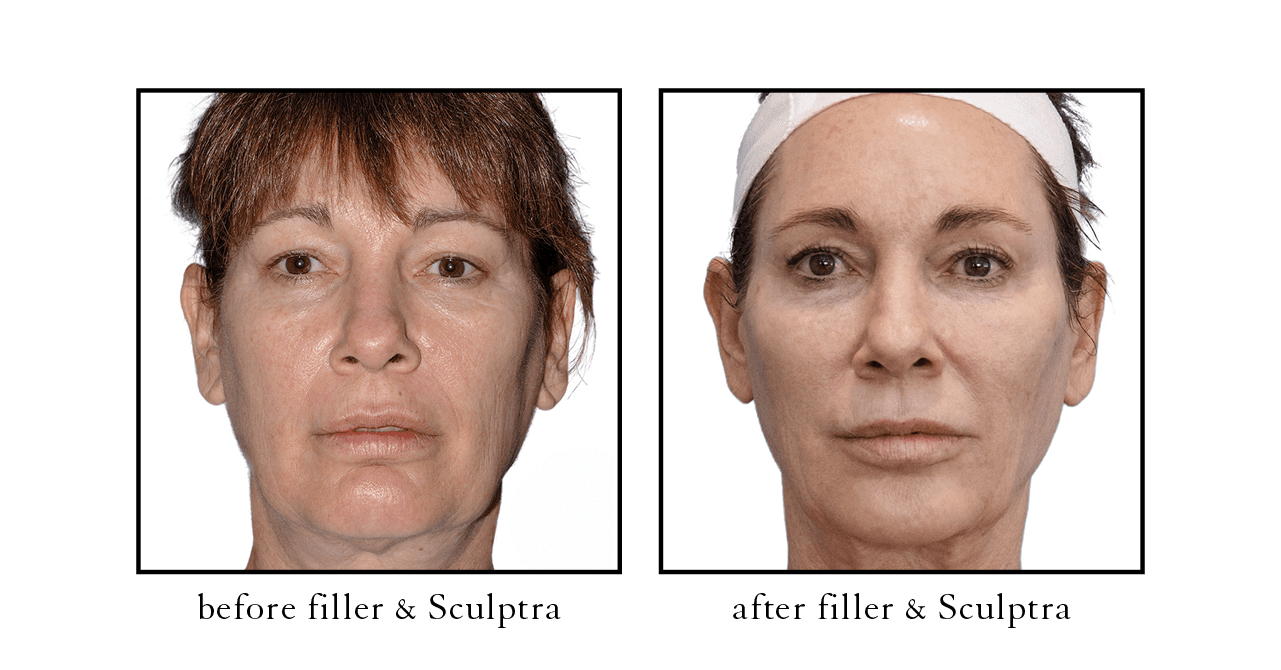 Wow. I feel so much more youthful and beautiful. This has been the best experience with Botox, fillers, and Sculptra, I am so happy I chose Cosmetic Skin & Laser Center in Petoskey. Thank you.

Sculptra Frequently Asked Questions
Many clients start Sculptra in the 30s, as collagen production dramatically slows down in the 20s. One to three vials are injected per visit with repeat injections as needed. When seeking full correction, it is common to be seen 2-4 times about 4-12 weeks apart. The best results are actually 12 weeks after injections.
Want to maintain how you look now? Maintaining facial volume and skin structure generally requires 1-2 vials a year. FDA-approved Sculptra is made from poly-L-lactic acid, the same material that's been used in dissolvable sutures for more than 20 years, with results that last over two years. Sculptra consultations are complimentary in all 4 of our locations in Michigan and Florida.
Yes. Sculptra is made of poly-L-lactic that gives gradual, natural, beautiful results over time.  
Sculptra is a safe and effective injectable.  Sculptra received FDA approval in 2004 to treat HIV patients with lipoatrophy, a condition that caused severe facial fat loss. Sculptra Aesthetic received FDA approval in 2014.
Yes. We often combine the treatments for a liquid lift. Also Sculptra is not an appropriate injectable for the lips so many clients get lip rejuvenation injections with dermal filler at the same visit as a Sculptra session.
No. In the early days of Sculptra Aesthetic, we recommended massaging the treated area for a few days after treatment. Sculptra does not need massaged after placement now. However it does not hurt the product to massage it.