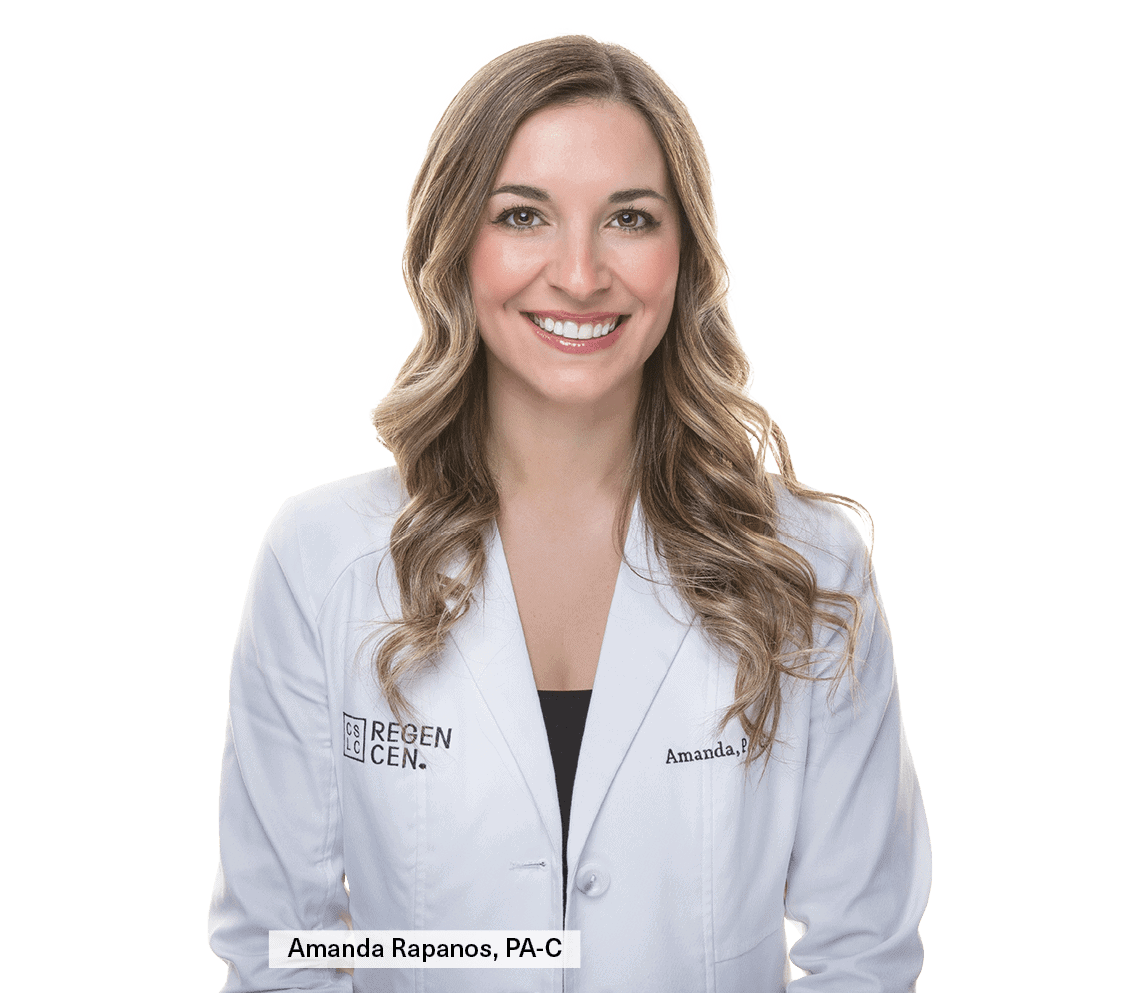 Cosmetic Injectables:
Botox, Dysport, Xeomin, & Dermal Fillers
Experienced injectors with advanced techniques. We've been a Platinum Plus Botox provider for 15+ years and are top 1% nationwide Galderma injectors as well as the top Sculptra provider in Michigan. We stand by our motto: "the best injections are invisible." Think you always know when someone has filler? We think you don't. Come visit us and see our results!
The most natural Botox and filler results
Cosmetic injectables like dermal filler, Sculptra and Botox prevent and get rid of wrinkles, maintain or replace volume in the hands or face, disguise under eye bags, and help people look younger and refreshed.
Prevent lines or
soften existing lines

Restore facial shape
& volume

Liquid Lift

Brow lift

Hydrating
skin boost

Under eyes

Hands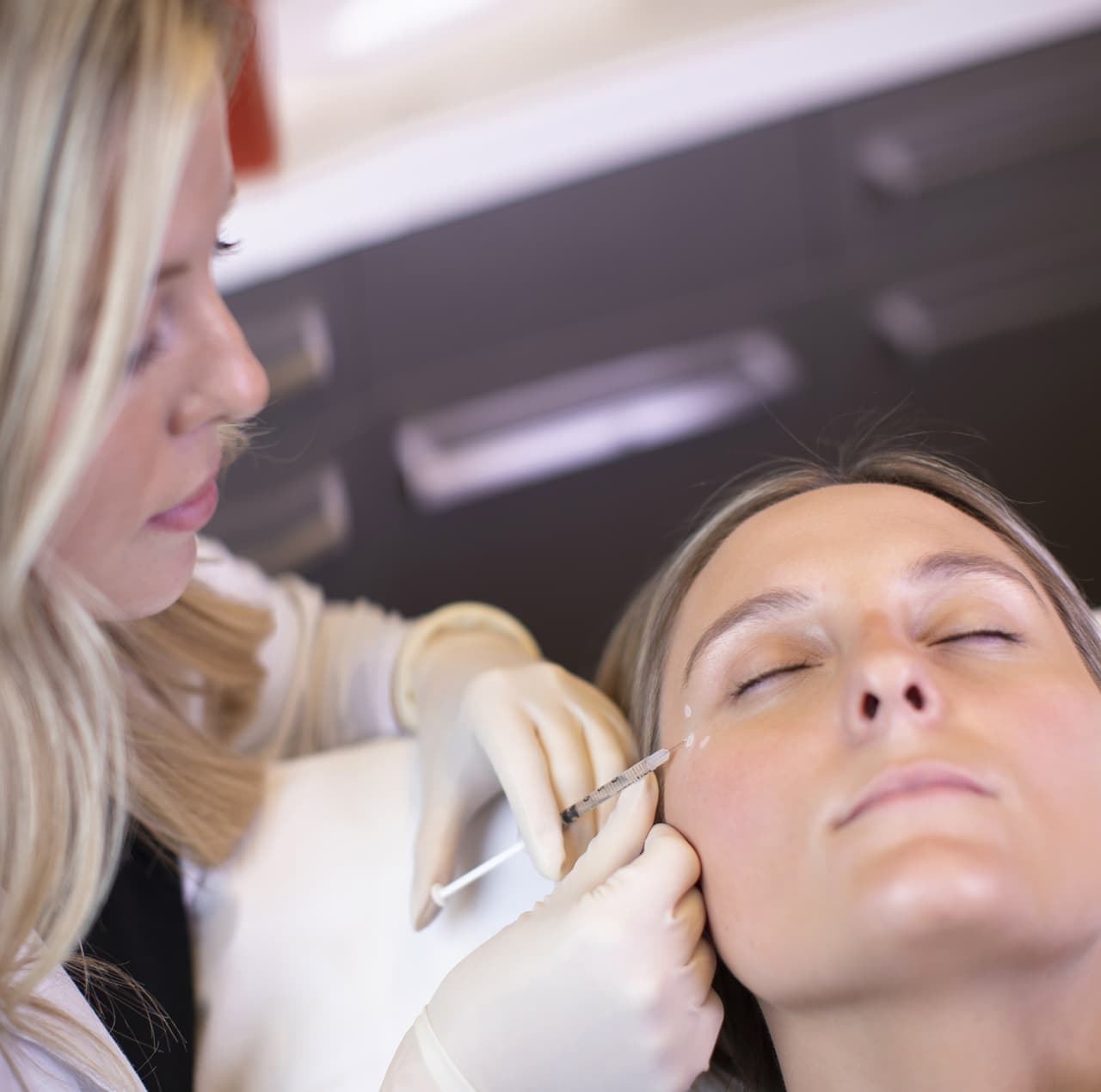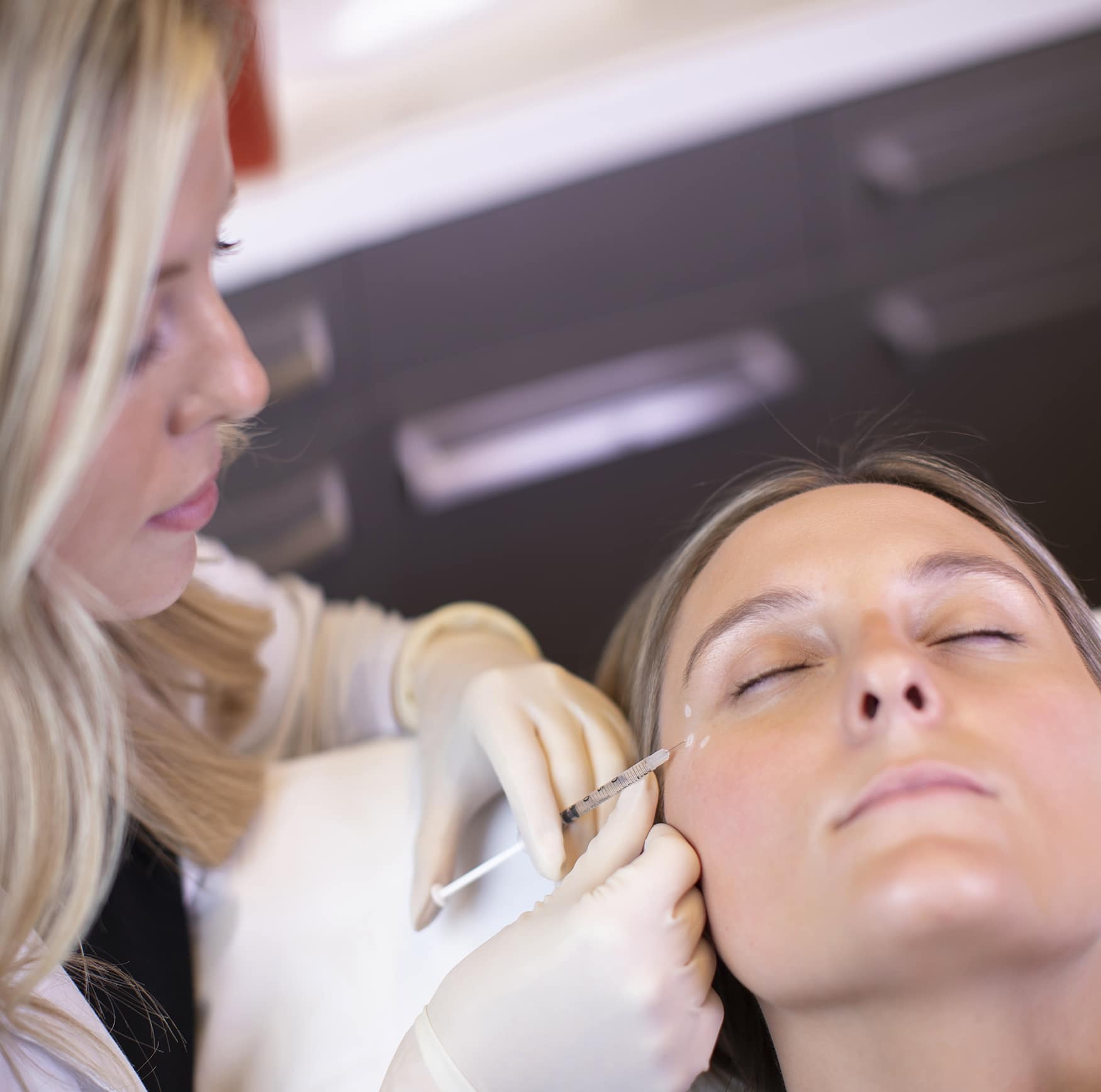 "CSLC is top-notch, first-class, one-stop shopping with a superb expertise and higher standards for all your needs. None of the providers will 'overdo' anything."
What's the difference between Botox and filler cosmetic injectables?
Neuromodulators are cosmetic injectables that are used to help achieve a more rested and youthful appearance. Botox is one brand of a neuromodulator. Dysport, Daxxify, and Xeomin are the other popular brand names. Neuromodultors smooth "lines of expression." Botox can also prevent the deepening of lines over time and give lift around the eyes and mouth.
Fillers are cosmetic injectables that are used to soften deep lines and folds and correct sinking and sagging as a result of the natural aging process. With a hyaluronic acid gel that's formulated similar to your own body's hyaluronic acid, fillers erase lines that are visible when you see your face at rest, replace lost volume giving a natural lift and rejuvenate aging, veiny hands
Cosmetic Injectable Frequently Asked Questions
There are 3 main types of cosmetic injectables. Neuromodulators are often referred to as "Botox" but there are multiple brands of neuromodulators. Dysport and Xeomin are the other two most common brands. Neuromodulators are used to weaken or paralyze facial muscles and create a more smooth and rested appearance.
Dermal fillers are most commonly made of hyaluronic acid. They plump up lines or sinking portions of the face. Dermal fillers also help aging hands, scars, and ear lobes. The final class of cosmetic injectables is a biostimulator. These products are made from different substances or harvested from your own blood to stimulate collagen. The most common bio stimulators are Sculptra, Radiesse, PRF and PRP. 
The guide below gives you an idea of how dermal fillers are used. The main clinical differences in fillers is the viscosity (how thick or thin the gel is), the length of time the filler lasts, and the hydrophilic nature of the filler (how much water it attracts – in other words, its ability to create targeted "puffiness").
The number of vials injected can vary from ½ to 6 or so at one visit for a liquid lift. Vials are chosen based on client needs and budget. Experienced injectors use multiple fillers in numerous places.
Restylane Lyft and Juvederm Voluma are commonly used to restore volume to your cheeks and hands.
Restylane Silk, Juvederm Ultra, and Restylane Kysse are designed to add fullness to the lips and smooth wrinkles around the mouth. Kysse, FDA-approved and released in 2020, is the latest lip injection we all love (link to blog) for its natural, juicy-looking results.
Restylane Refyne and Juvederm Volbella target fine lines around your face, lips, and mouth without adding "puffiness."
Restylane, Restylane Defyne, and Juvederm Vollure smooth away deeper smile lines & marionette lines.
Restylane is our filler of choice for correcting under eye hollows.
Neuromodular injections like Botox help soften and reduce lines of expression (the ones that appear from frowning, smiling, or squinting). Fillers are rarely used on the forehead. PDO looped threads work nicely to smooth the 11s between the brows.
At CSLC, we use modern injectable techniques treat your face as a whole, both at a surface level and structurally. Fillers are a key component of our "global face approach," where we analyze your unique features, structure, and problem areas and create a personalized injection plan.
We might use Restylane Lyft to replace volume or lift areas of your face, including your cheeks and sunken areas around your mouth and nose. Then, we might add in some Restylane Defyne to soften fine lines and wrinkles around your eyes and mouth.
In your 20s and 30s, you might find just a bit of lip filler is enough to give you the perfect pout, and as you age, we help you do so with grace, adding in fillers to replace lost volume or eliminate wrinkles. Everyone is different, and that's why our consultations are always complimentary: we work with you to find injection solutions that help meet your needs and budget.
Sculptra is one of the go-to injectables used in our "liquid lift," which restores age-related facial fat loss. Unlike hyaluronic acid fillers, Sculptra is not a gel. Rather it comes as a powder and is hydrated with sterile water prior to injection. Sculptra is poly-L-lactic acid (PLLA), which is a collagen stimulator that helps gradually restore fullness to the face.
Sculptra gives a long-lasting (2+ years) lift by restoring volume in the sunken temples, deflated cheeks, and pre-auricular area (area in front of the ears), resulting in a softer and more youthful appearance. An alternative to fat transfer, results gradually appear over 6-12 weeks, then last two or more years.
For full correction, you may require one vial of Sculptra for every decade of your life to start (47 years old = 4-5 vials) and then a couple of vials every couple of years to maintain the results.
Sculptra is generally injected with fillers. Fillers are more flexible and are for the detail work.
Fillers last anywhere from six months to two years, depending on the type of product and brand used. Many clients do filler injections annually for overall lift and maintenance and add in small amounts as needed (lips, ear lobes, stubborn lines, and hands).
Fillers that address softer fine lines (and if requested, plump lips) last up to a year.
Fillers to replace facial volume last up to two years, and fillers for a fuller lip last from six months to a year (with the latest addition to our filler family, Restylane Kysse, lasting up to a year, making it a great long-term investment that saves you time in the treatment room).
One of the best parts of the advanced science of modern fillers is many of them work to continuously stimulate collagen over time, so that even as their immediate effect wears off, there's ongoing transformation happening beneath the surface, resulting in better-looking skin overall.
As fillers fade, there's no sudden, dramatic "droop." Instead, their effects wear off subtly, much like the best hair highlights grow out gracefully.
With the Russian Lip technique, tiny droplets of filler are placed vertically into the lip, compared to lines of filler along the border. This technique volumizes the lip body without any increase in lip projection. Restylane Kysse uses a special formulation called XPresHan Technology, a gel that is ideal for this type of lip injections.
PRF stands for platelet-rich fibrin and PRP stands for platelet-rich plasma. Both products require blood to be drawn in office and spun in a centrifuge. But evidence shows PRF is superior to PRP. PRP is spun at a high speed which the white blood cells and stem cells to collect in the bottom of the test tube and platelets to be on top. PRF is spun at a lower speed so some of the white cells and stem 
cells remain on top. So PRF has more growth factors and healing factors than PRP. Also, PRF has no anticoagulant so it turns to a gel and stays in the area injected for much longer than PRP. We offer both PRF and PRP injections in Naples, Petoskey, and Traverse City but we recommend PRF over PRP. 

Looking for ways to save on injections? We partner with two external rewards programs to maximize your savings and discounts.
Visit the websites below and sign up today. Per your request, we will add your reward points for injectables at each visit. It's simple: the more points you get, the more coupons you receive!
Aspire Galderma Rewards
Dysport • Restylane • Restylane Lyft • Restylane Silk • Restylane Kysse • Restylane Refyne • Restylane Defyne • Sculptra
Allē (formerly Brilliant Distinctions) by Allergan
Botox • Juvederm • Juvederm Voluma • Latisse • Volbella • Kybella