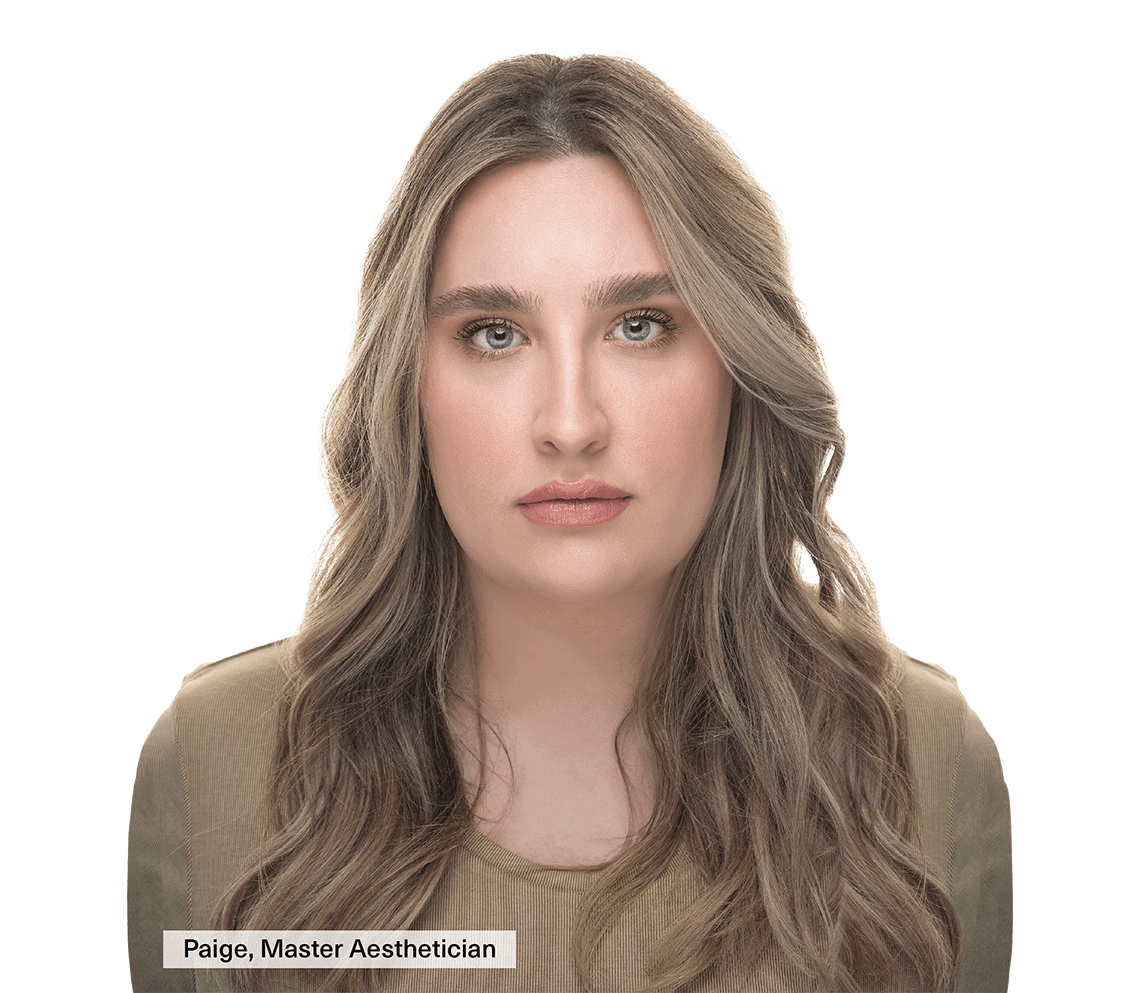 Forma: a pain-free, no-downtime skin tightening treatment for smoother, firmer skin
What we tell our patients: Forma tightens the skin and rejuvenates the skin with radiofrequency. It is the perfect add-on to a facial or hydrafacial to maintain collagen.
See instant skin tightening and get long-term benefits with Forma (aka Forma Facial).
Forma skin rejuvenation is included in our Foundation Facial for collagen promotion.
Face

Neck

Chest &
décolletage
"Forma is so relaxing you might fall asleep.
So transformational you'll want it with every facial."

Courtney Lo, PA and CSLC Medspa Clinical Director
Here's a look at a Forma treatment in action at CSLC.
How Forma tightens skin and makes skin look smoother.
25 to 30-minute
treatment
Forma uses radiofrequency (RF) to deliver topical heat to the treated area. A gel is applied to help conduct the RF waves into your skin tissue. Forma skin rejuvenation is focused on the jawline, upper face, lower face or neck.
Instant skin tightening with continued improvement.
The RF waves instantly contract lax or puffy skin. (you'll feel tighter, like your skin put on Spanx, after you leave the office) and the Forma continues to improve and tighten skin for days to weeks after the treatment.
Added benefits of Forma skin rejuvenation and tightening
The beautiful things about Forma are 1: Treatment is so pain-free it's like getting a hot-stone massage during your lunch hour and 2: There's no downtime and there are no marks; no one will know you've had anything done.
 InMode Forma skin rejuvenation and tightening treatment heats the deep layers of skin to 42-45°C. Maintaining that temperature for just a few minutes instantly contracts collagen and stimulates fibroblast activity.

In plain English, your skin looks younger and tighter.

1. Collagen loss creates lumps and elasticity.
Every year after age 20, we lose 1% of our collagen, and in our 30s this loss becomes visible in the form of sagging, fine lines and lack of firmness.
2. Magnetic fields and radiofrequency help restore firmness.
Treatments like Forma "injure" the skin, which convinces our bodies to "repair the wound" and produce new collagen through a process called neocollagenesis.
"I love CSLC, and highly recommend.  Whether you are well versed in aesthetics or just curious how you might stifle some recently-noticed lines on your forehead, the well informed staff meets you where you're at. The products, service and ambiance coupled with warm professionalism are top notch. I always leave there with a boosted outlook that I can age gracefully and feel good about it too."

Forma Skin Tightening Frequently Asked Questions
Anyone who wants to maintain a youthful appearance anywhere on the face, neck, or body and does not want the downtime associated with traditional surgery. There's no pain or downtime.
There is overlap in skin tightening treatments. At a skin tightening consultation we can discuss Forma vs Evoke vs Ultherapy vs FaceTite.
Forma does not replace a facelift. If you have significant sagging and loss of laxity, Evoke, FaceTite, Ultherapy and Laser Lift are alternative skin tightening treatments.
We protect your skin like it's our own and we will guide you on the wisest investment at your complimentary skin tightening anti-aging consultation.
We can also not do radiofrequency treatments on patients who have pacemakers or women who are expecting.
Around 3-4 months. Venus and Forma work well on a consistent schedule, and many of our patients get a treatment 3-4 times a year. But even one radiofrequency treatment on your face or body once a year can help stimulate collagen and maintain skin tightness.
No! It's pain-free, and is actually relaxing. Many of our patients report it feels like a hot stone massage, and some even fall asleep during the 30-minute procedure.
Forma is a treatment that stimulates new collagen and blood flow and contracts aging skin. As we continue to age, Forma is an ideal no downtime treatment to maintain elastin and collagen.
ThermiSmooth is related to Forma as they both use the radiofrequency modality but ThermiSmooth uses a special wand customized for the eye area and lip lines. Forma is ideal to firm skin on the jowl area, lower cheeks, neck and chest.
Evoke is a very focused hands-free treatment to slim and tighten either the area under the chin or the lower cheeks.
Forma is performed by the estheticians and covers a larger area for a shorter period of time.
Forma is typically used as a maintenance treatment along with a facial to promote collagen. Evoke is more of treatment selection to tighten and slim the jawline.
Our medspa in Naples, Traverse City and Petoskey offer both Evoke and Forma for skin tightening and skin rejuvenation.