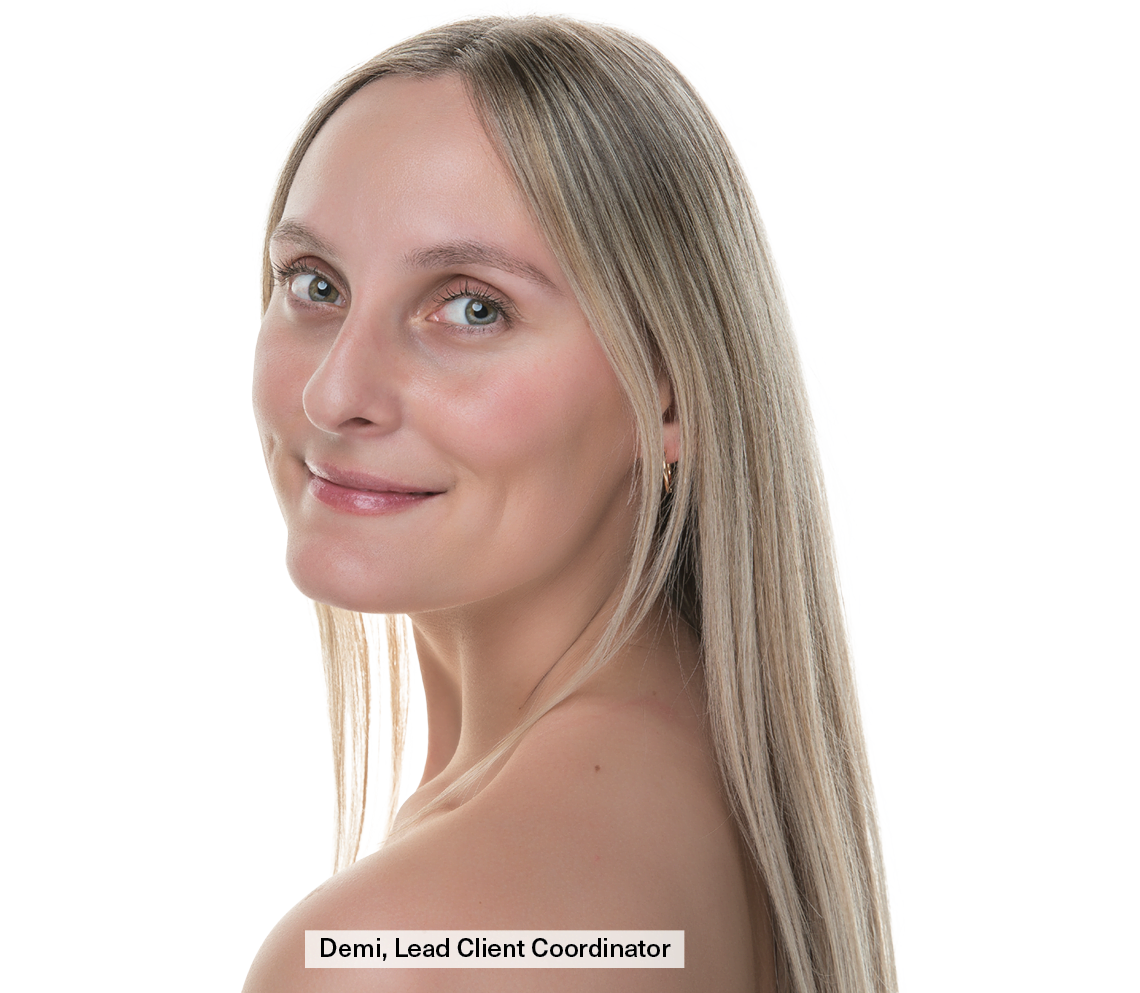 Hydrafacial: the fastest way to awesome skin
What we tell our patients: Take a before and after picture with your phone. Hydrafacial gives instant results. Your skin will be glowing, smooth, and hydrated whether you're 25 or 75!
From pores and texture concerns to fine overall skin health.
The Hydrafacial treats acne, dry skin, and fine lines.
The Hydrafacial is performed in three steps:
Cleanse and Peel

Extract and Hydrate

Fuse and Protect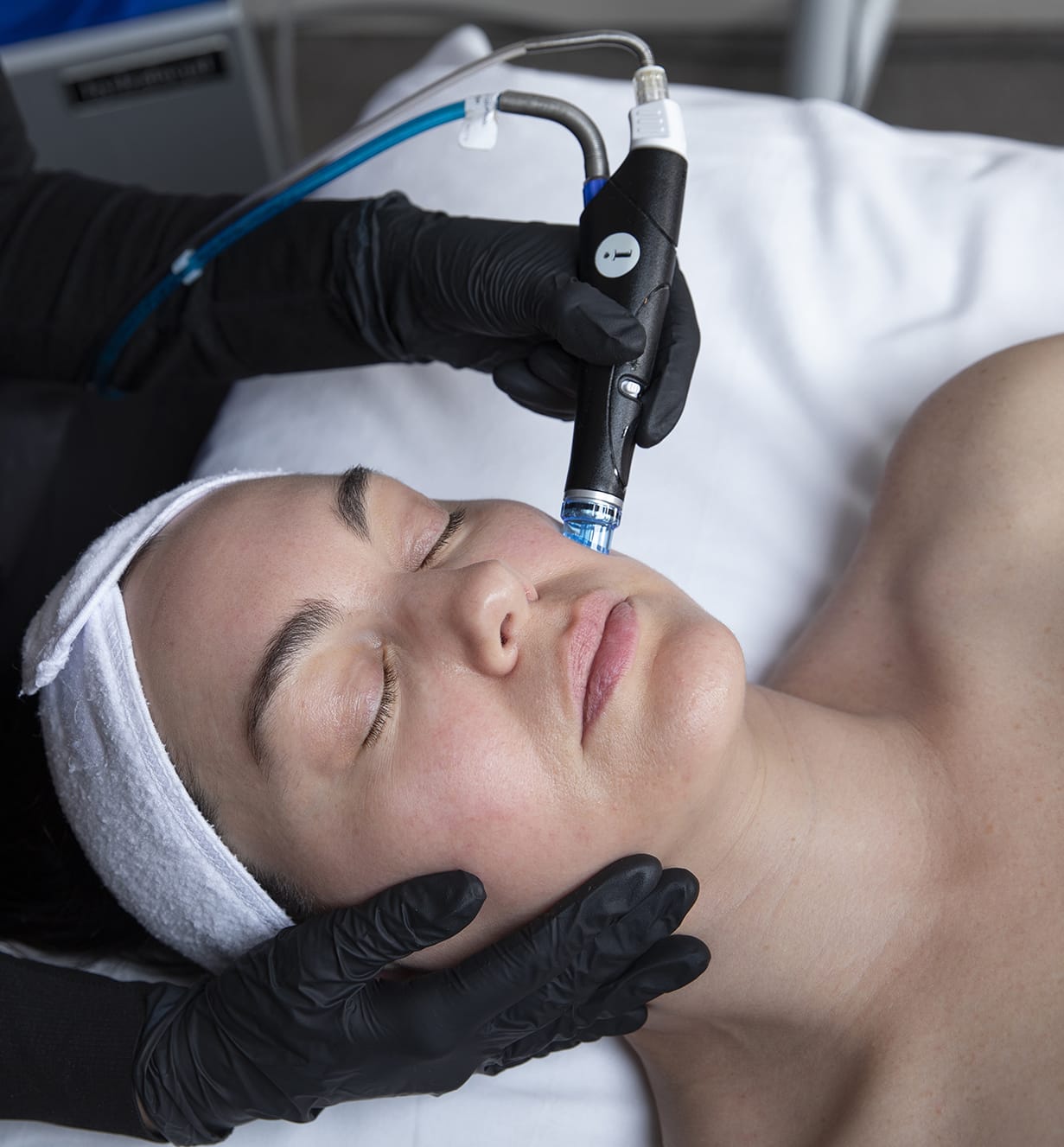 A Hydrafacial is a relaxing treatment to enhance overall skin health and radiance. During a Hydrafacial, your Hydrafacialist starts the treatment with steam, cleansing and a gentle resurfacing. Next the Hydrafacial treatment removes debris from pores with painless suction and nourishes your skin. Finally your skin is saturated with antioxidants and peptides to maximize your glow. The Hydrafacial is a multi-step hydradermabrasion treatment that includes a light, no downtime peel used to cleanse, extract, and hydrate a person's skin.
What's more? The Hydrafacial provides instantaneous results! Many of our clients come in during their lunch break or to get event ready and leave feeling relaxed and looking radiant.
What is a Hydrafacial Perk?
Give your lips and eyes some love! Hydrafacial Perk is the perfect complement to your already scheduled Hydrafacial treatment in our Petoskey, Traverse City, or Naples medspa.
It is an in-office treatment with a take-home product that exfoliates, hydrates, and smooths skin around the eyes and lips. This advanced Hydrafacial add-on:
Brightens and refreshes eyes
Exfoliates and rejuvenates skin on the lips and eyes
Delivers antioxidants and nutrients to delicate skin
Lightly plumps lips
Where can I get a Hydrafacial near me?
 Our leading aesthetic center, Cosmetic Skin & Laser Center was established in 2001. We offer facials, dermaplaning, chemical peels, and Hydrafacial Perk as other facial alternatives.
Hydrafacials are offered in Petoskey and Traverse City, MI and Naples, FL.

LED light therapy included!
How does Hydrafacial treatment work?
Many Facialists and Aestheticians describe the Hydrafacial as a "no pain, all gain" treatment. This is because it's quick, painless, and offers clients instant satisfaction – relaxation and vibrant-looking skin.
The Hydrafacial addresses several common issues, including: 
elasticity and firmness 

fine lines and wrinkles 

skin texture 

brown spots 

skin discoloration

oily skin 

enlarged pores

sun damage 

dry skin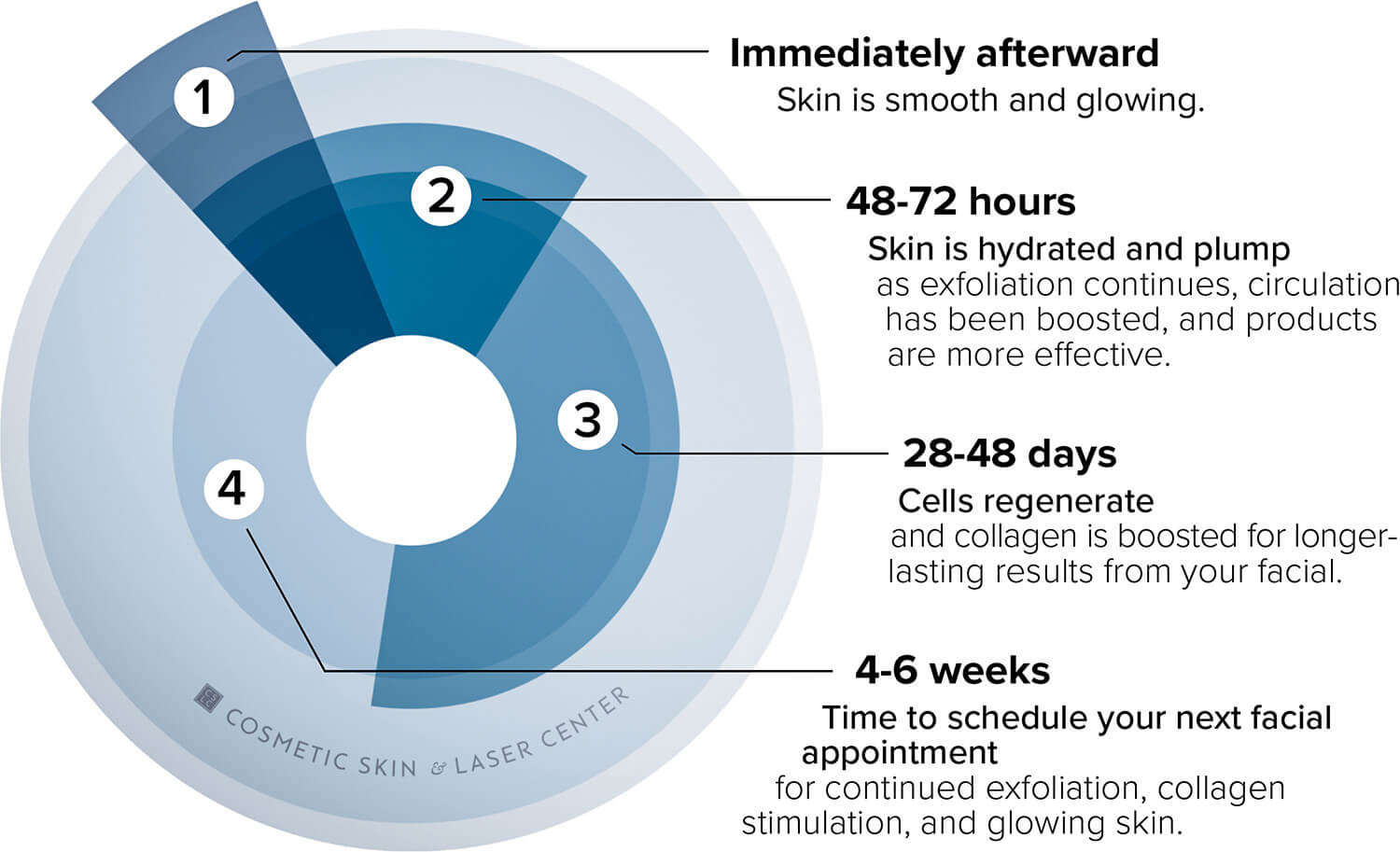 The Hydrafacial combines cleansing, extractions, hydration and protection with skincare.
CSLC's Hydrafacial treatment is a three-step process: cleanse and peel, extract and hydrate, fuse and protect. Here's a little bit of info about each step.
The first step is the "Cleanse and Peel" step. Some experts refer to this step as the "resurfacing" step. During the Cleanse and Peel stage, the patient's skin is exfoliated via a series of HydraPeel tips to reveal the brighter, healthier layer of skin underneath. 
This tip, combined with an Activ-4 serum, helps remove dead skin cells. GlySal (a serum that consists of glycolic and salicylic acid) completes the peeling. Despite the harsh-sounder terms, many clients describe the exfoliation process as gentle and relaxing. 
Benefits of getting a Hydrafacial
Clients love our Hydrafacial treatment and for good reason! Here are a few stand-out benefits of getting a Hydrafacial: 
improves skin tone 

reduces the appearance of fine lines and wrinkles 

reduces pore congestion 

provides immediate results 

no downtime 

customizable 
Hydrafacial Before and After Photo at
Cosmetic Skin & Laser Center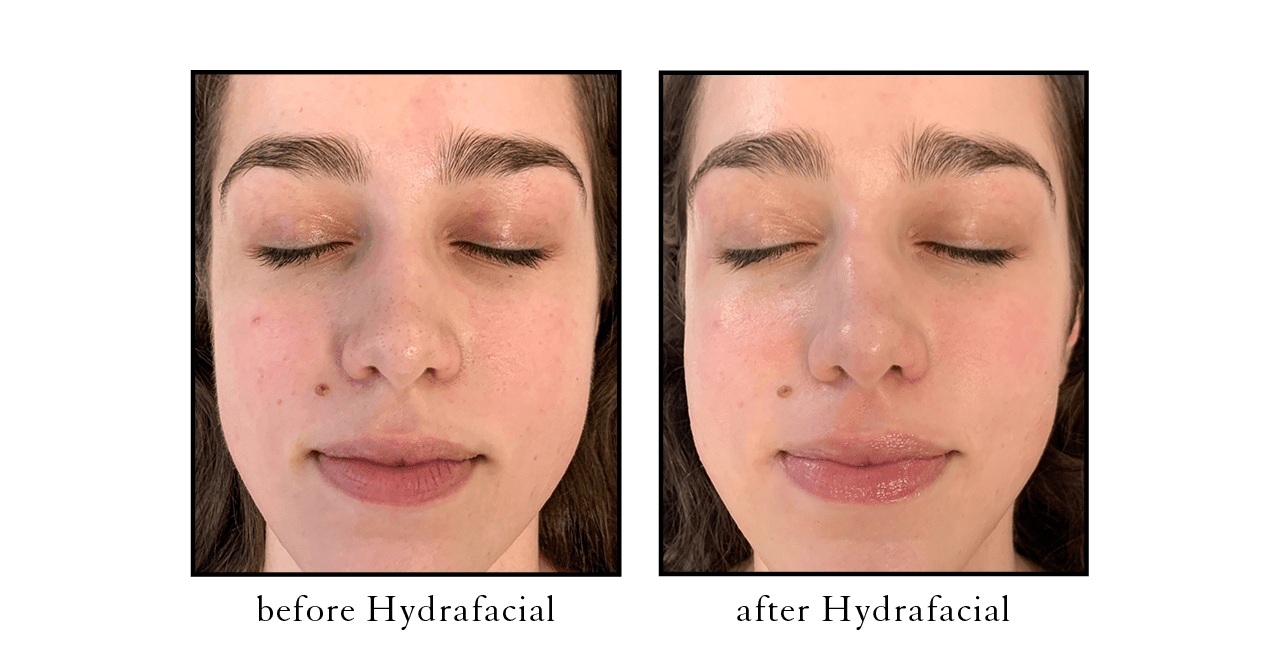 "What a wonderful experience for my Hydrafacial! My tech was seriously amazing with the balance of communicating her detailed expertise along with understanding my chill/comfort/downtime. Appreciated every minute, as well as the results!"

Hydrafacial Frequently Asked Questions
One of the best things about the Hydrafacial is that it's a suitable treatment for people of all ages, skin colors, types, and conditions. Thanks to its customizability, even people with sensitive skin can reap the benefits of a Hydrafacial.
The Hydrafacial is an ideal treatment option for people who have:
visible signs of aging
fine lines
delicate skin
a dull complexion
discoloration
rough skin or uneven pigmentation
Hydrafacial appointments in Petoskey, Traverse City, and Naples are available to be booked
online
and consultations for Hydrafacials are complimentary!
Combining dermaplaning with a Hydrafacial treatment is a very popular way to remove peach fuzz and reveal the most radiant complexion. Our Facialists commonly combine facials with dermaplaning. We are located in Petoskey and Traverse City close to Harbor Springs, Mackinac, Gaylord, and St. Ignace as well as Naples close to many locations in Southwest Florida and Marco Island.
For most patients, the skin glows for a week or so after a Signature Facial or Hydrafacial. Our Facialists recommend Hydrafacials every 4-6 weeks. Results from facials are longer lasting when patients use medical grade skin care at home. Even annual Hydrafacials help maintain youthful skin - every little bit helps!
It takes approximately 28-48 days for a person's skin cells to regenerate. We recommend scheduling a facial every four to six weeks for continued results.
Absolutely! We may be biased, but CSLC's Hydrafacial treatment is well worth the cost. But don't take our word for it – look at the stats! According to the Hydrafacial website, a Hydrafacial is performed every 15 seconds.
Quite the opposite! Getting a Hydrafacial is enjoyable and painless. Unlike chemical peels, the Hydrafacial uses a medical-grade suction device to gently pull debris from a person's pores all the while moisturizing their skin.
Many CSLC clients boast about our Hydrafacial being one of the most relaxing, feel-good skin treatments on the market! You can schedule your Hydrafacial in Petoskey or Traverse City or Naples online by clicking here.
CSLC Hydrafacials are customized to your concerns and goals. Treatments take 30-60
minutes. You can book your hydrafacial in Petoskey or Traverse City or Naples online.
Ready to get started?
Book a free consultation today!