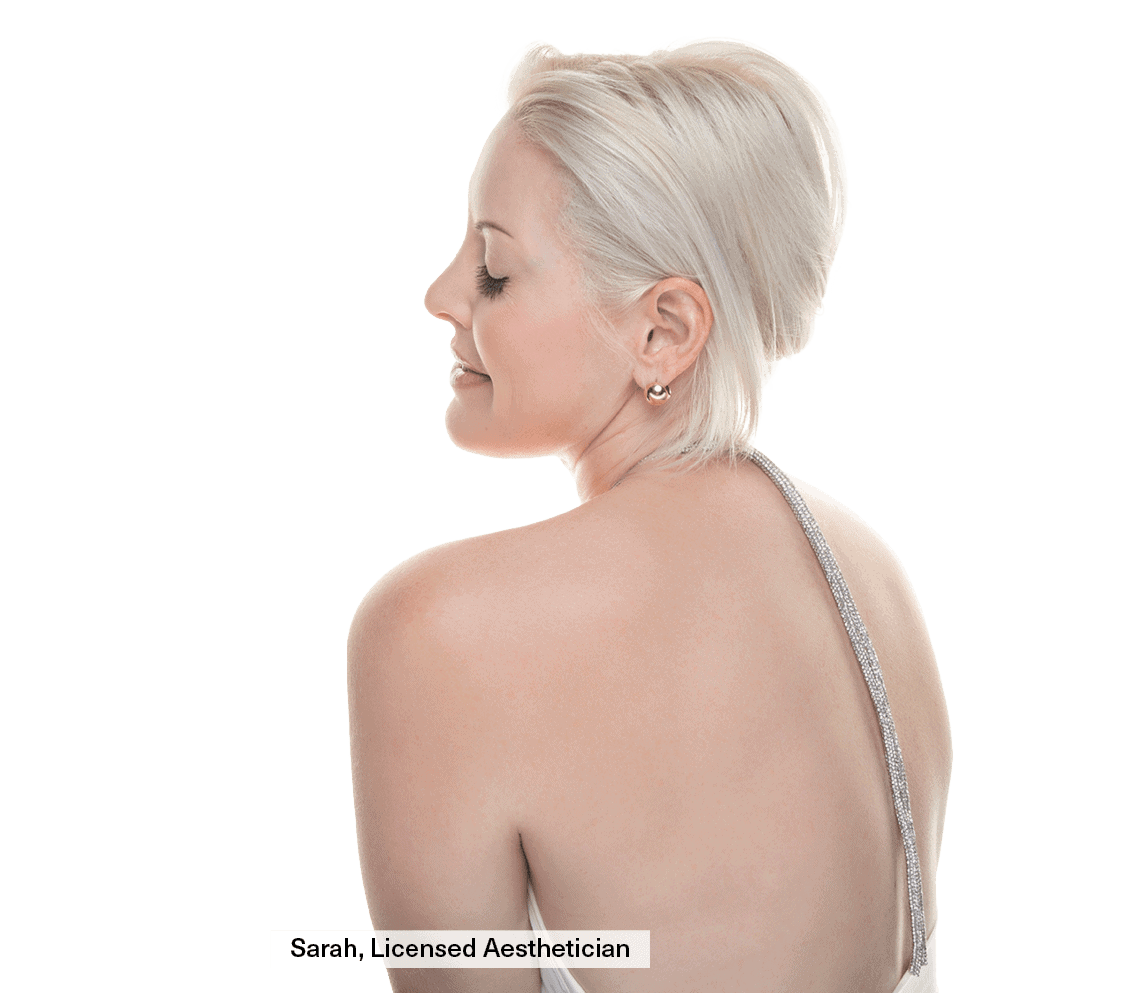 BodyTite &
Body Contouring  
What we tell our patients: There is finally a body contouring treatment to significantly tighten skin on the body. BodyTite uses radiofrequency energy to heat your skin from the inside and out while simultaneously destroying fat.
"BodyTite targeted that extra bit of fat and loose skin on my midsection that wouldn't budge with diet and exercise. I was back to work in 2 days."
René Ames, CSLC Master Injector, Aesthetic and Clinical Lead
InMode Bodytite reduces fat, tightens, and contours the body on the:
Knees

Bra fat

Neck

Abdomen

Arms
Come see us
At your complimentary consultation, tell us which body areas you'd like to shrink and tighten and we'll help you choose the best treatment. BodyTite is a cosmetic treatment that reduces fat and tightens skin by up to 40%. Common treatment areas include aging knees, loose arm skin, inner thighs, bra bulges, and lax abdominal skin. Nonsurgical body contouring treatments include BodyTite, Smartlipo, Coolsculpting, and Morpheus Body.
Easy 90-minute treatment
On the day of BodyTite treatment, you may or may not opt to take a mild sedative and narcotic before treatment. The first step of BodyTite after prepping and cleansing the areas is to numb the areas with local anesthetic. Then, Dr. Lo uses the BodyTite handpiece to heat the subcutaneous tissue and melt unwanted fat while heating the external skin simultaneously for optimal tightening. Finally, a small amount of suction may be performed.
Results in days to weeks
After BodyTite you will be required to wear compression on the area treated for up to a week. The area may be swollen and/or bruised. BodyTite recovery is much easier than Smartlipo, liposuction and surgery. BodyTite results are visible in a few days and your new shape continues to improve for 6 months as the skin tightening and collagen stimulation continues.
Body contouring treatments: an overview
AccuTite is the smallest minimally invasive RF contraction device out there. Designed by InMode, AccuTite provides pinpoint accuracy for reducing fat in tiny areas like the knees and bra bulges.
BodyTite as the name suggests is a minimally invasive body contouring treatment used to tighten skin and eliminate fat. BodyTite is excellent for patients who are close to normal body weight but have stubborn fat bulges or loose skin. It's most popular on the arms, abdomen, thighs and bra bulges. BodyTite works great on gynecomastia, too!
Smartlipo, aka Laser Liposuction, is an in office liposuction treatment that dramatically reduces fat bulges (up to 80%). The laser ensures a very smooth result compared to traditional liposuction. And there is no general anesthesia. Smartlipo liposuction can be performed on multiple areas at once.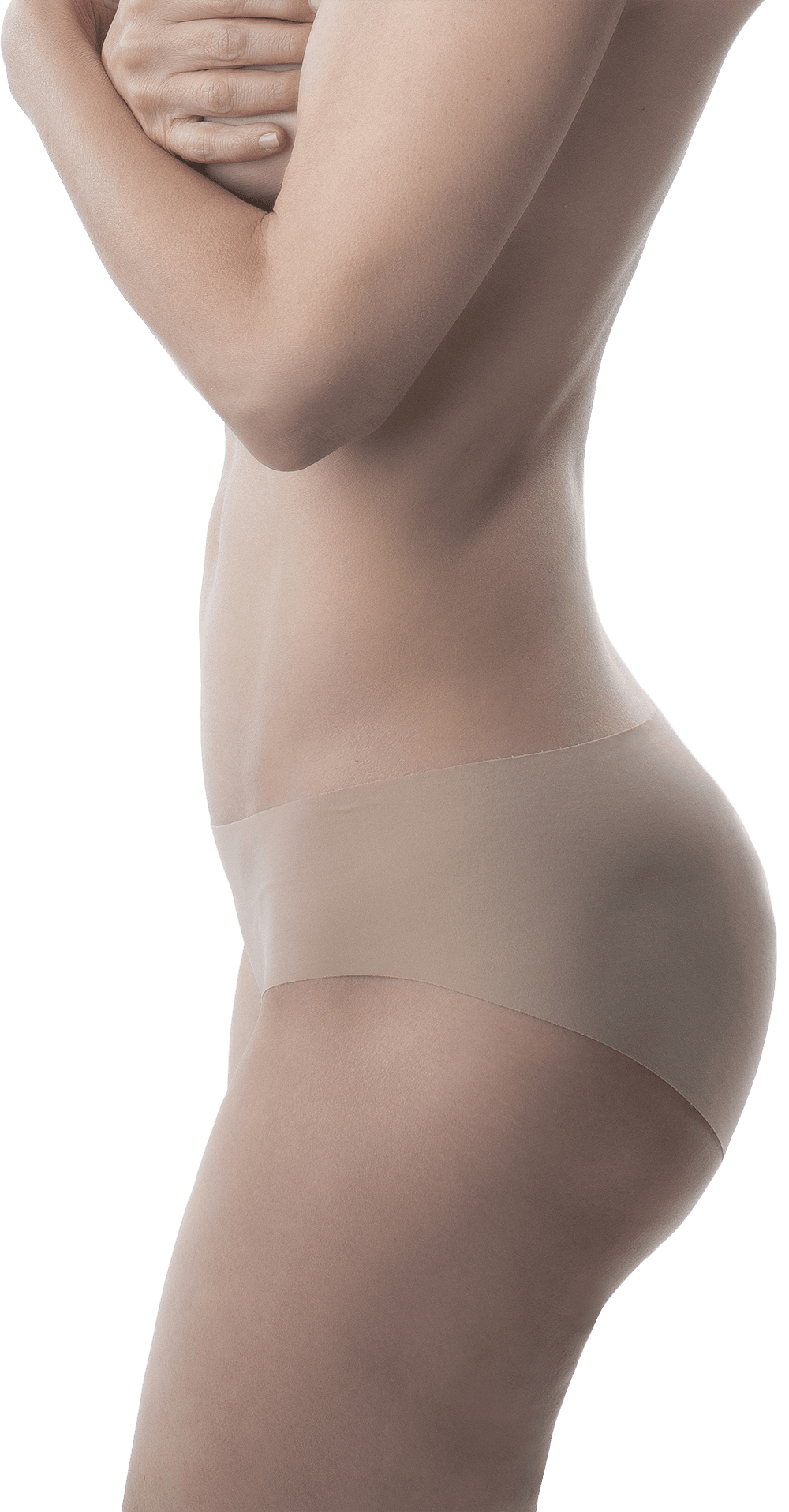 BodyTite Before and After Photo at
Cosmetic Skin & Laser Center

Liposuction vs Smartlipo vs BodyTite
Liposuction
Liposuction is a surgical treatment that is performed under general anesthesia to permanently remove fat. Traditional liposuction reduces fat but does not tighten skin. Smooth liposuction results are difficult with traditional liposuction. Traditional liposuction has more risks and a longer recovery than laser assisted liposuction or Smartlipo and BodyTite but an easier recovery than a surgical tummy tuck.
Smartlipo laser liposuction
Smartlipo is an advanced form of liposuction that is performed under local anesthesia. It uses a laser to heat the under skin and deeper tissues. Smartlipo provides optimal results in fat reduction with less trauma than traditional liposuction and contracts skin by about 20%. Smartlipo laser assisted liposuction can be a better treatment than BodyTite in larger volume cases. Stubborn fat bulges can be reduced by 80% with Smartlipo.
BodyTite Body contouring
BodyTite is an advanced body contouring treatment performed under local anesthesia that permanently removes fat and tightens skin by up to 40%! BodyTite uses radiofrequency to heat the external skin and deeper tissues simultaneously. BodyTite can be a better, shorter, and easier treatment than Smartlipo in smaller cases. BodyTite is often combined with Morpheus Body for more skin tightening and smoothing.
"BodyTite is the body contouring treatment of choice when our patients need optimal skin tightening and mild fat reduction. Skin laxity is a common problem after weight fluctuations and with just general aging. Even patients in their 70s see great tightening!"
"Cosmetic Skin & Laser Center is amazing! They are welcoming, professional and great at what they do. I would absolutely go here for any future cosmetic procedures!"

Book your complimentary BodyTite consultation or treatment here:
BodyTite Frequently Asked Questions
BodyTite is a body contouring treatment that permanently removes fat and contracts skin by up to 40%.  BodyTite helps aging, sagging knees, loose arm skin, inner thigh chafing, loose abdominal skin, extra back skin, and bra bulges. Dr. Gustav Lo offers BodyTite and Smartlipo liposuction in northern Michigan.
BodyTite is excellent for gynecomastia, arms, the abdomen, bra fat, back fat, knees, and any area where contouring is key.
BodyTite is offered in Traverse City and Petoskey, MI and Naples, FL.
Don't worry! Cosmetic Skin and Laser Center offers 5 body contouring solutions: Morpheus Body,  Coolsculpting, Smartlipo, BodyTite, and RFAL AccuTite in northern Michigan and Naples. They are all excellent effective body sculpting solutions and the best body tightening treatment is based on your body type and goals. We will help and you can combine. Cosmetic Skin and Laser Center has successfully reshaped, tweaked and transformed thousands of bodies.
Common gynecomastia treatment options include BodyTite, Smartlipo, and Coolsculpting. BodyTite is a great treatment for gynecomastia or "man boobs" because it permanently destroys the fat and tightens the skin without scarring or major surgery. Dr. Gustav Lo offers gynecomastia treatment in Petoskey, Traverse City and Naples.
Definitely. BodyTite is a great option for patients who have already had liposuction or Smartlipo and would like additional tightening.
BodyTite is safer than traditional liposuction. BodyTite is an advanced treatment that permanently destroys fat and tightens skin so it is popular after pregnancy, weight loss, and in aging patients. BodyTite patients see 40% tighter, firmer skin compared to liposuction patients.
BodyTite is also a great option for patients who have already had liposuction or Smartlipo and would like additional tightening. Cosmetic Skin and Laser Center is an experienced liposuction, Smartlipo, Coolsculpting and BodyTite aesthetic office in Traverse City and Petoskey, MI and Naples, FL.
No – on smaller patients' bodies, or smaller faces where skin tightening is primary concern, BodyTite, AccuTite, and FaceTite often do not need suction or very little suction. This can be discussed at your complimentary consultation.
BodyTite is simply an updated way to perform heat-assisted liposuction which we've been doing for 14 years. Believe us, it's way easier than the earliest versions of liposuction!
BodyTite has about 3 days of downtime, and patients who want fat reduction in the belly, arms, back, thighs, or love handles without any downtime may choose Coolsculpting at our offices in Petoskey or Traverse City.
Coolsculpting Elite shrinks fat bulges by about 20% with every treatment. But what about skin tightening? Coolsculpting doesn't tighten skin.