Foundation Facial:
The CSLC exclusive treatment combination
The Foundation Facial brightens and unifies complexion. The skin looks radiant, tighter, and more plump after treatment.
Results continue for weeks to come.
"This personalized 'facial' combines 3 of the best skin treatments for maintaining a beautiful complexion and glow."
Sarah, CSLC Master Aesthetician and Skincare Specialist in Naples
The Foundation+ Facial: Step 1
With zero pain, the face or neck is treated with Forma or Venus radiofrequency to stimulate new collagen for days or weeks after a treatment.
Forma works by harnessing the power of radio frequency and heat to stimulate the formation of new collagen and improve elasticity of the skin for long-lasting results.
Forma benefits:
Pain free and relaxing
Safe for all skin types
Provides long lasting results
Improves collagen and elasticity
Targets your specific area of concern
An innovative radiofrequency facial treatment that results in smoother, tighter, firmer skin.
Forma or Venus is the first step of the Foundation+ Facial. The treatment is customized to your concerns. Forma can be used to:
sculpt the cheekbones
define the jawline
smooth wrinkles
lift the brows
rejuvenate the skin on the neck
firm and smooth the chest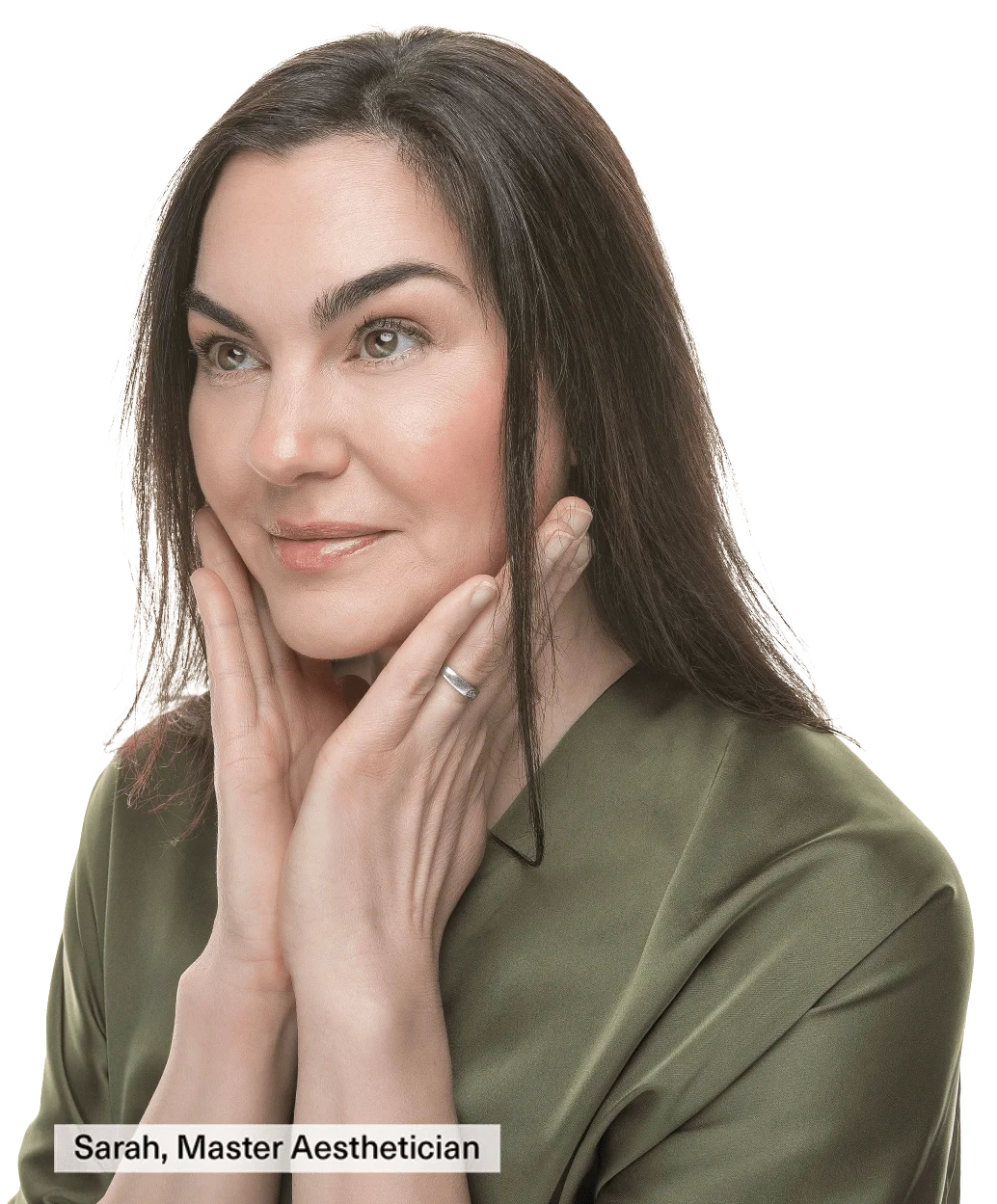 The Foundation+ Facial: Step 2
An upgraded IPL or "photofacial" uses various wavelengths of light to fade redness, vessels and sundamage. Lumecca IPL is the 2nd Step of a Foundation+ Facial. Lumecca IPL is the gold standard treatment to target and fade dark spots, rosacea or redness, and sun damage. During a Foundation+ Facial treatment IPL is used to fade discolorations on the face, neck or chest.
The Foundation+ Facial Treatment: Step 3
A personalized facial completes your Foundation+ Facial treatment. During a Foundation+ Facial treatment, an esthetician evaluates your skin and discusses your concerns. A Signature Facial is personalized to your skin. Cosmetic Skin and Laser Center facials in Petoskey and Traverse City, MI as well as Naples and Boca Grande, FL include the Hydrafacial, Signature Facial, Extractions, Glycolic Peel, Microdermabrasion, Intraceuticals Oxygen Facial, Dermaplane Facial and more.
Dermaplaning

Exfoliate and

remove peach fuzz

LED Light Therapy
Promote anti-aging effects
and reduce inflammation

Hydrafacial
Brighten and
smooth

Extractions
Remove impurities
and blackheads
How long do the Foundation+ Facial results last?
Radiofrequency treatments like Forma and Venus continue to benefit your skin for weeks after treatment. Radiofrequency encourages the formation of new collagen. And our collagen starts to deplete in our 20s. Forma and Venus can be performed weekly to see more dramatic skin smoothing, lifting and firming.
IPL results last for months or even years. "If someone is playing tennis or golf daily, they often like to get IPL treatments 3 or 4 times a year to keep discolorations faded but for someone who is very good about using sunscreen and isn't outside much, the results may last a year or more. IPL is a very effective treatment to treat facial redness and rosacea." - Courtney Lo, PA & Founder of CSLC
Hydrafacial and Signature Facial results last for 1-4 weeks. Proper skin care that exfoliates and nourishes your skin lengthens the visible results from Hydrafacials and Signature Facials.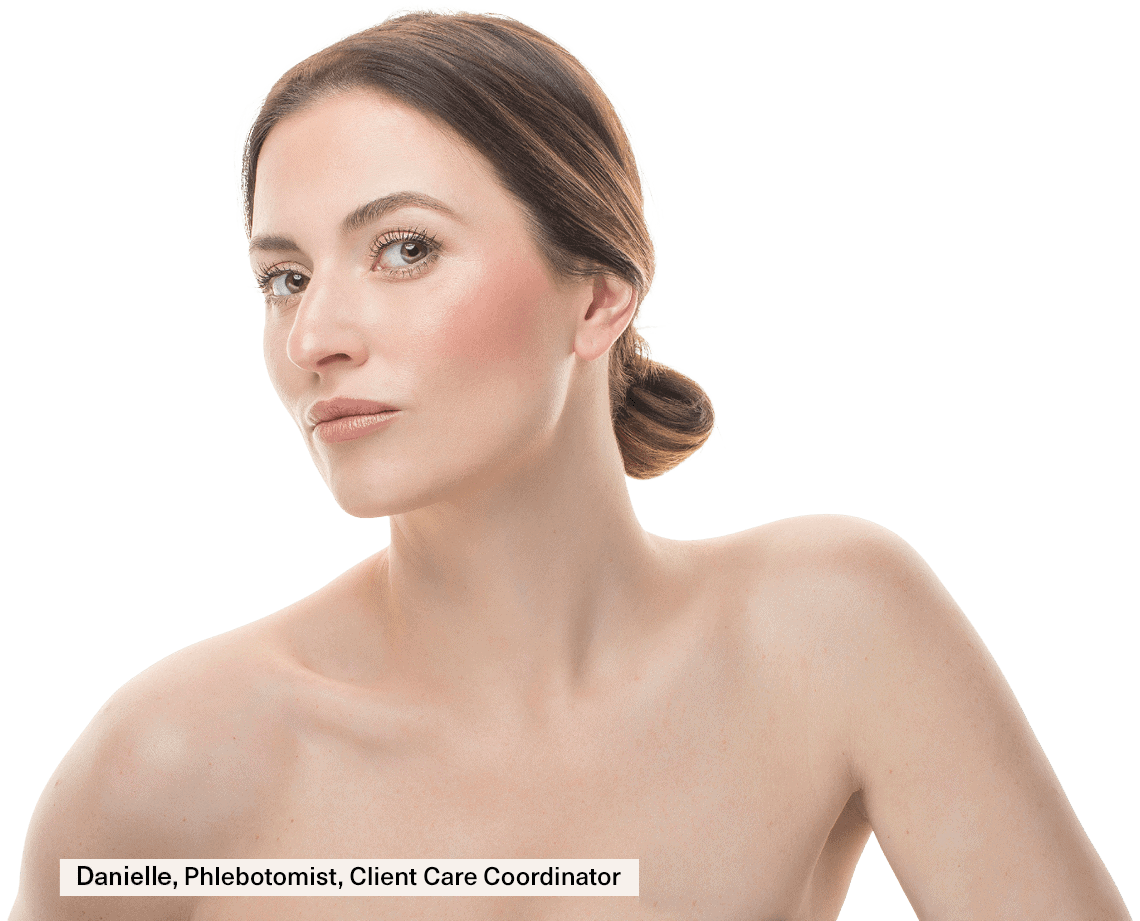 The Foundation+ Facial in Naples, Petoskey & Traverse City
The Foundation Facial is tailored to each patient's skin care needs. Here are a few examples of what the Foundation Facial can do: 
fade dark spots and skin discoloration

stimulate collagen and elastin production

repair damaged skin

remove dead skin cells

unclog pores

prevent future breakouts

restore hydration

firm sagging skin
The Foundation+ Facial is uniquely customized with 3 steps for healthier, younger looking skin.
Intense Pulsed Light (IPL)
Intense Pulsed Light or IPL is a noninvasive treatment that uses light therapy to treat age spots, wrinkles, rosacea, brown spots, birthmarks, and other skin-related issues. IPL requires little to no downtime, so a patient can be in and out in less than an hour. 
One IPL treatment usually fades spots by about 30 percent. IPL treatments can be booked individually for more age spot reduction and more even skin tone. Patients who want the most even of skin tones may book a series of three to five treatments.
Hydrafacial or Signature Facial
"I was gifted a facial for my birthday. This was my first experience with something like this. I was booked with Gabi. She made me feel comfortable during the whole experience and made sure I was enjoying each step of the facial process. The staff is very friendly and the environment is very welcoming. I highly recommend!"

CSLC Foundation+ Facial: Frequently Asked Questions
One Foundation+ Facial treatment reveals firmer, more uniform skin for 1-3 months. When CSLC clients want to use the Foundation+ Facial to transform aging skin, they may book a series of 3 treatments 1-2 weeks apart. Maintenance Foundation+ Facials vary between once a month and once a year. 
One full skin cycle (the time it takes a new skin cell to mature, rise to the surface, and fall off) takes approximately 28 days. Patients who time their facials with their skin's natural cycle have an easier time keeping their skin hydrated and refreshed. We encourage our patients to book a facial every three to four weeks. However, this recommendation may vary based on the patient's skin type and individual needs. 
BBL is simply a brand name of IPL. IPL is very effective for rosacea, sun spots, and broken vessels.
The term "Vampire Facial" is used to describe a treatment called microneedling platelet-rich plasma (PRP) therapy. PRP uses a person's own cells to create a rejuvenating mask that improves their complexion. The treatment involves drawing a person's blood, separating the platelets, and then applying them directly onto the skin. Microneedles are used to create tiny pricks in the facial skin before the PRP is applied, this encourages the PRP to penetrate deeper and prompts the skin to produce collagen and elastin as it heals.
The effects of a chemical peel can vary depending on the person and what type of chemical peel was used. A lighter peel, for example, can last anywhere between two and six months, while a deeper peel could last for years – and even a lifetime. Patients who are interested in getting a chemical peel should book an introductory consultation to discuss their skincare goals and expectations. 
For the most part, light-to-medium chemical peels are not painful. To ensure patient comfort, the provider will give the patient a sedative and/or pain relievers to alleviate potential discomfort or pain both during and shortly after treatment. Even so, some people may experience discomfort in the form of tingling, tightness, and/or mild irritation post-treatment. 
A Foundation Facial is a signature facial or Hydrafacial combined with our most effective and most popular anti-aging treatments for aging skin. Benefits of a facial include glowing, radiant, less congested skin.
The CSLC exclusive Foundation Facial also includes IPL and Forma RF to reduce uneven skin tone, fade age spots, and build your collagen bank. The Foundation Facial and Hydrafacial in Petoskey, Traverse City, and Naples are performed by our medical estheticians with a Physician Associate on staff at all times.
The best facial is a facial that is customized to your skin concerns. A facial is a broad term for skin treatments that help improve the overall health and condition of a person's skin. While some facials are meant to exfoliate, remove dead skin cells, and clean pores, other facial treatments are designed to hydrate the skin and stimulate collagen production.
Discover your best skin with a Foundation Facial.
Book a consultation or Foundation Facial today!