Minimal Time, Maximized Results: A Game-Changing Facial That Delivers Long-Term Transformation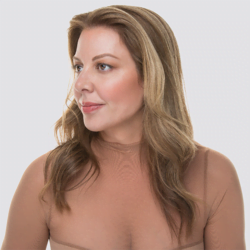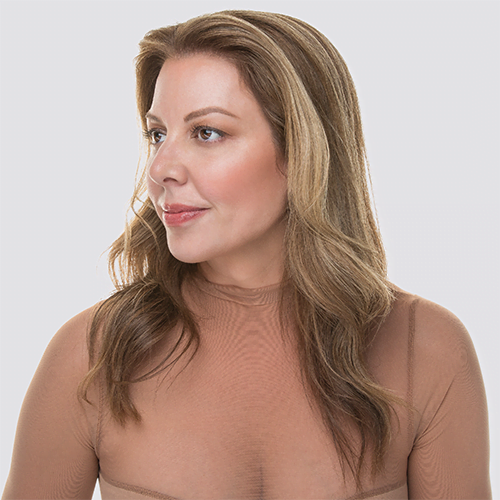 Say goodbye to those constant facials! Meet the low-maintenance solution that transforms your skin from within.
Are you ready for a facial that goes beyond temporary effects and actually delivers long-term skin transformation? While regular spa facials may leave your skin feeling plumped and hydrated, you may be left wondering if the benefits actually penetrate beyond the surface.
You walk out of the facial with skin that appears to be healthy. But the next day… your skin's back to looking exactly the same. Frustrating, right?
But the truth is, medical-grade facials take your skin to new depths and deliver real results that go beyond superficial effects. Medical-grade facials provide you with specialized treatments that can reach the deeper layers of your skin. These innovative facials can treat and regenerate your skin from within — with effects that last far beyond just a single day at the spa. At Cosmetic Skin & Laser Center (CSLC), we understand navigating the world of aesthetic treatments and facials can be overwhelming—especially when you're seeking a solution that perfectly aligns with ALL of your skin needs.
Do you… 
Want a solution that effortlessly takes care of those occasional spots and bumps as they appear on your skin?
Wish to maintain and enhance the overall quality of your skin? (We all desire that youthful bounce and natural boost in collagen production!)

 
Prefer a minimal makeup look? Wouldn't it be nice to rely only on a touch of lip gloss and mascara to accentuate your features? We're all aware of the beauty that lies in simplicity.
Do you want a treatment that checks ALL the boxes? The medical-grade Foundation Facial at CSLC offers the perfect solution that addresses all your aesthetic needs.
What exactly is the CSLC Foundation Facial?
The Foundation Facial at CSLC is a game-changer treatment in the world of aesthetics. This 80-minute visit transforms your skin with a potent combo of the classical medspa facial or hydrafacial PLUS anti-aging treatments that boost collagen and gets rid of discolorations. It's a powerhouse facial customized to fight sagging skin, discolorations, blemishes, enlarged pores, and collagen loss on your face, neck, or décolletage (upper chest and neckline).
But what sets the Foundation Facial apart from other med spa facials?
CSLC created the Foundation Facial to consolidate multiple treatments into one session. We understand the value of your time and the demands of your busy lifestyle. The goal of the Foundation Facial is to:
Achieve visible improvements in skin discolorations

 

Firm sagging skin and improve skin elasiticity
Stimulate new collagen production
AND
Have skin that feels soft, hydrated, smooth, clear and supple after you leave.
But, what is it that makes the Foundation Facial so effective and one of the best treatments of your time…without any downtime?
The Foundation Facial: a medical-grade facial treatment with results that last longer than med spa facials
At CSLC, the Foundation Facial is our all-in-one powerhouse treatment. An innovative aesthetic approach that combines three treatments to give you powerful, long-lasting changes. Changes that continue to transform your skin long after you've left your aesthetician's chair. Because there's no downtime with The Foundation Facial, you won't have to rearrange your social calendar or that family gathering over the weekend. 
No injections.
No needle pokes, bruises, bleeding, or sore spots.
With the Foundation Facial, your skin's rejuvenated without injectables (such as Botox and facial fillers). You'll emerge with skin that's truly transformed from the inside out.
But what exactly is it that makes a medical-grade, anti-aging facial (such as the Foundation Facial) worth it, compared to the facials you get at the average med spa?
You get that instant, feel-good component of a classic spa facial…but with added anti-aging benefits!
Depending on your concerns, we can focus on one or multiple areas (neck, chest, hands and face) and treat with 1, 2, or 3 targeted modalities. Our goal is always to help you reach your aesthetic goals and love the skin you're in.
Within the CSLC Foundation Facial, treatments can include:
Signature or Hydrafacial
Intense Pulsed Light (IPL)
Forma / Venus Radiofrequency
AHA / BHA Peel (exfoliating peels)
Salicylic Peel
Dermaplaning
With every personalized Foundation Facial, we combine three highly effective treatments— each targeting different concerns—in one go . It's the perfect solution for maintaining a rejuvenated complexion and radiant skin, with the added bonus of no downtime!
"Why choose between IPL, Hydrafacial and skin firming treatments? With the Foundation Facial, you can have all three," says Courtney Lo, CSLC Founder 
How does a medical-grade Foundation Facial Work?

Step 1 – Unify Your Complexion with IPL
Lumecca IPL (Intense Pulsed Light) is the next step of the Foundation Facial. A gold-standard treatment that targets and fades dark spots, rosacea or redness, and sun damage, IPL is a tried-and-true workhorse in the aesthetic world. You can say goodbye to those annoying brown spots and discolorations on the face, neck or chest and enjoy a more even and unified complexion with IPL.
Here's a look at the IPL session in our Foundation+ Facial:
Step 2 – Firm and Smooth Skin with Forma
InMode Forma or Venus radio frequency (RF) stimulates new collagen on your face or neck — with NO pain. Collagen continues to regenerate for days or weeks after treatment due to the power of RF, which heats the deep layers of skin to 42-45°C. Maintaining that temperature for just a few minutes instantly stimulates collagen and fibroblast activity.
Radiofrequency helps tighten and firm the skin, especially in areas where we begin to show signs of aging. Common areas include the loose skin under the chin, aging skin on the décolleté, and the fine lines around your eyes. Believe us — the long-lasting results of skin tightening are worth it!
Here's a look at the Forma step in our Foundation+ Facial:
Step 3 – Reveal Radiant Skin with HydraFacial or Signature Facial
Complete your Foundation Facial with a personalized facial tailored to your specific needs. It starts with an esthetician evaluating your skin and addressing your concerns. 
You'll then feel relaxed and calm as steam opens your pores and environmental impurities lingering beneath the surface of your skin (such as makeup, pollen, dirt or sweat) are washed away.
During your facial, your skin is nourished and saturated with antioxidants and peptides that provide numerous, clinically-proven anti-aging benefits. This relaxing facial will enhance your skin's overall health and radiance.
Are you tired of applying concealer that only leaves your skin looking cakey and aged after an hour? 
With a medical grade facial, skin exfoliation and collagen production continues for weeks after your treatment. This facial can help prevent spots and bumps as they begin to surface. 
The net result of this ongoing cellular turnover? Radiant and hydrated skin each and EVERY day. Imagine any makeup you apply continuing to look smooth and hydrated all day long. Or — even better — you'll have the confidence to rock that no-makeup look!
Dermaplaning (a gentle exfoliation to remove peach fuzz), LED light therapy to reduce inflammation, and extractions to remove impurities and blackheads are all optional add-ons to the Foundation Facial… Walk out with simply smooth, radiant, and glowing skin. 
Here's a look at the facial in our Foundation+ Facial:
The Foundation Facial is hands down the most effective and efficient way to spend 80 minutes in an esthetician's chair.

The CSLC Foundation Facial stands as a remarkable option for you if you're seeking a comprehensive and effective approach to rejuvenate your skin. 
By combining multiple treatments into one session, this innovative treatment offers lasting results that go beyond classic medspa facials. Best of all, you'll make the most of the time you spend in the chair, and reduce the need for multiple, spread out treatments.
With its personalized approach, advanced modalities, and targeted treatments, the Foundation Facial addresses a range of skin concerns with transformative benefits that extend far beyond temporary hydration and plumping. 
In the days that follow your Foundation Facial, you'll notice age spots begin to fade (because of IPL), and firmer and healthier skin (because of Forma and the medical-grade facial). Your facial treatments will finally give you results that go far beyond surface level. With a CSLC Foundation Facial, you'll give your skin a foundation that's built to last. 
If you're ready to take your facial game up to the next level, reveal your skin's radiance and experience the remarkable effects of the Foundation Facial at Cosmetic Skin & Laser Center. 
Your path to vibrant and radiant skin starts now.