Hair restoration with PRF: scientifically proven to increase hair growth by 30%
Restore your confidence (and your hair) with PRF.
PRF offers an easy, natural way to restore hair.
Hair loss affects approximately 80% of men and 40% of women. PRF regrows dormant hair follicles lost to:
Aging

Stress

Hormonal
changes

Chemotherapy
"PRF helped me feel like I had some control over all those changes that come with menopause."
How PRF for your hair works
First, we perform a quick draw of your own blood. Our expert Phlebotomists are excellent at making this step and quick and painless as possible.
We separate the PRF from your blood.
Then, we use a centrifuge to separate out the highest concentration of PRF (platelet-rich fibrin) from your blood.
Finally, we use a tiny needle to inject your own PRF into a targeted area or areas (e.g. where you are thinning the most, or all over the top of your scalp). This leads to completely natural hair regrowth.
PRF Hair Restoration: Before and After Photos at
Cosmetic Skin & Laser Center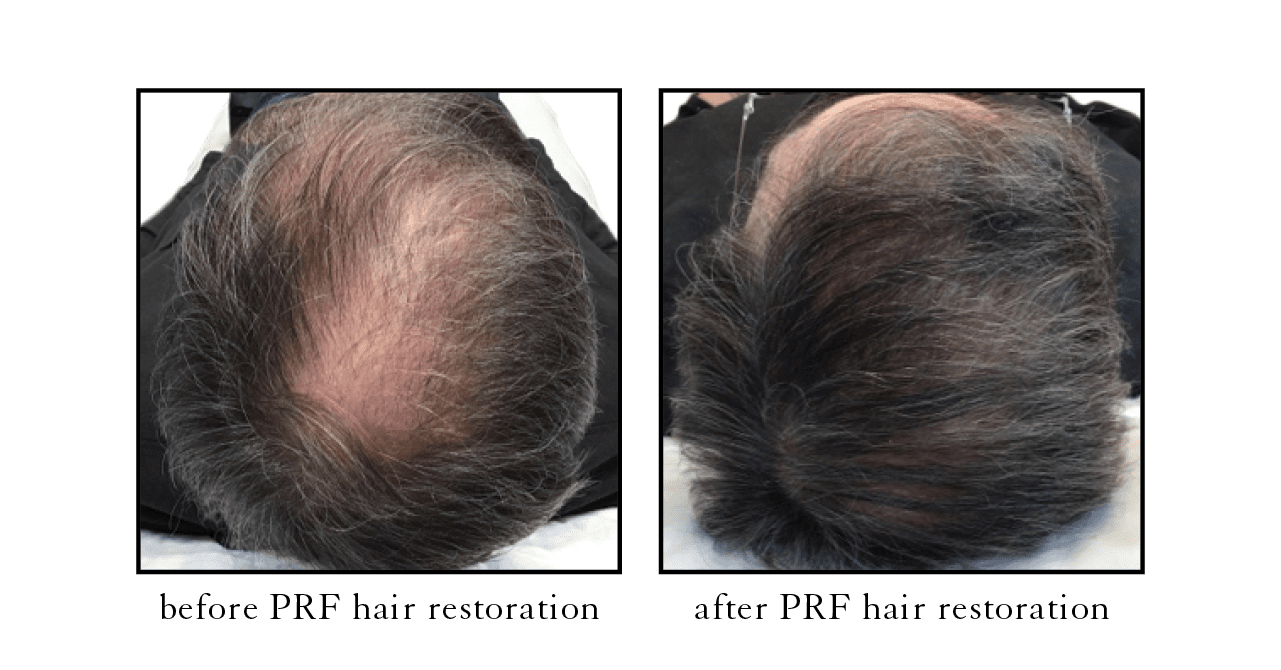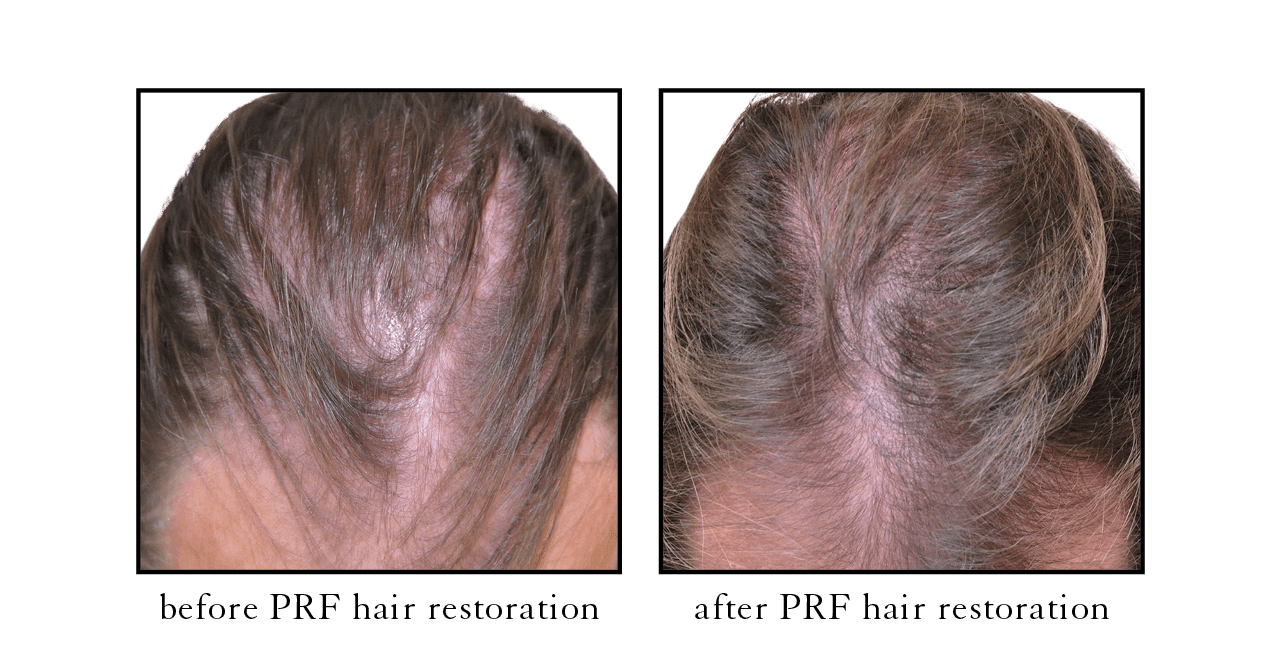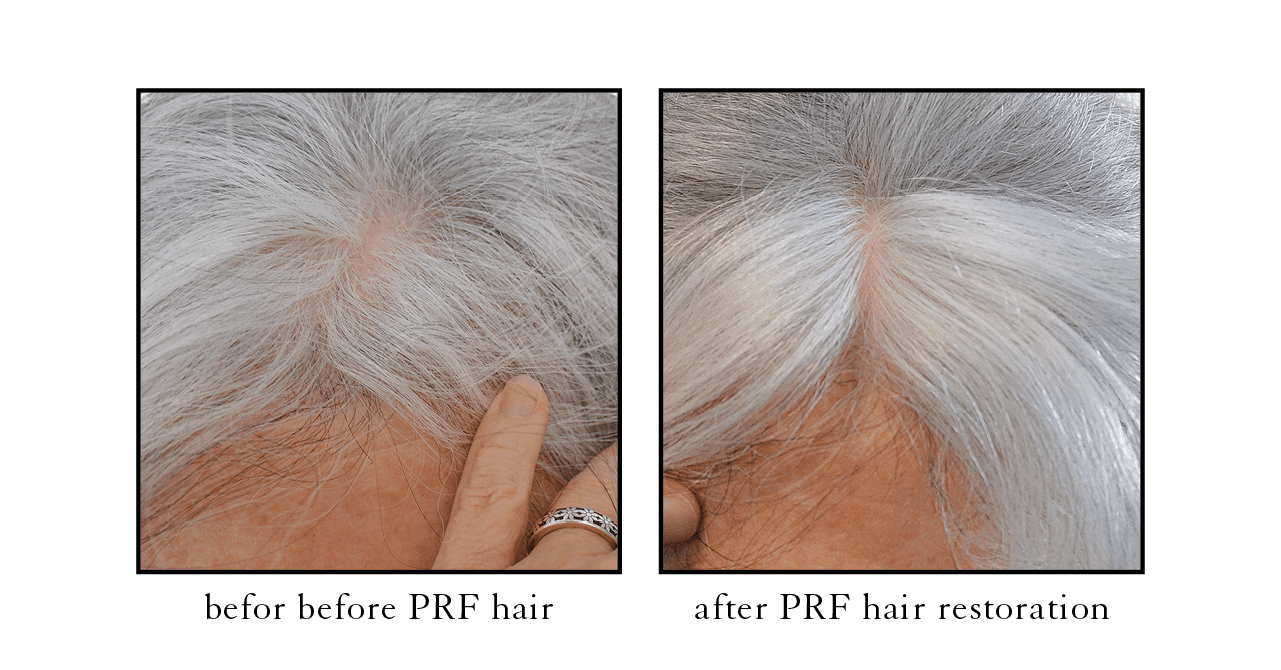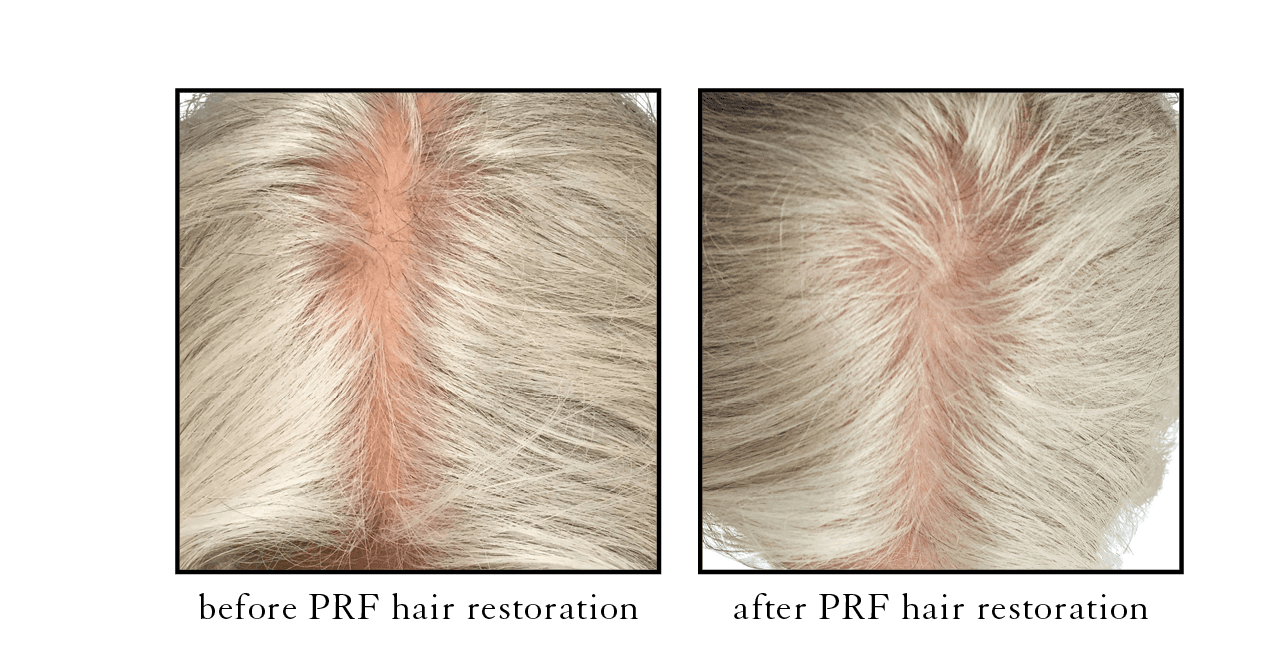 "Professional, kind & caring. Always feel like my visit is important and I usually never have to wait!"

PRF for Hair Regeneration Frequently Asked Questions
Best results are seen after a series of 3 treatments performed 4-6 weeks apart. One annual treatment is recommended to maintain improvement. PRF can also be injected to rejuvenate thinning brows and encourage growth.
Discomfort is minimal during and after the procedure; most clients receive injections with an injected nerve block.
See and feel results after 2-3 treatments with an average of 33% increase in hair density and thickness after 6 months.
PRF can help thicken thinned out hair. Our clients report a difference in how it feels when they run their hands through their hair, and they feel new, baby hairs growing, too.
Yes. PRF helps maximize your results with topical agents such as Minoxidil.
No! It's one of our easiest and low-key treatments. Walk in, walk out, and be patient as the results appear over weeks and months.
Because PRF awakens dormant hair follicles, it works best in the early stages of hair loss.