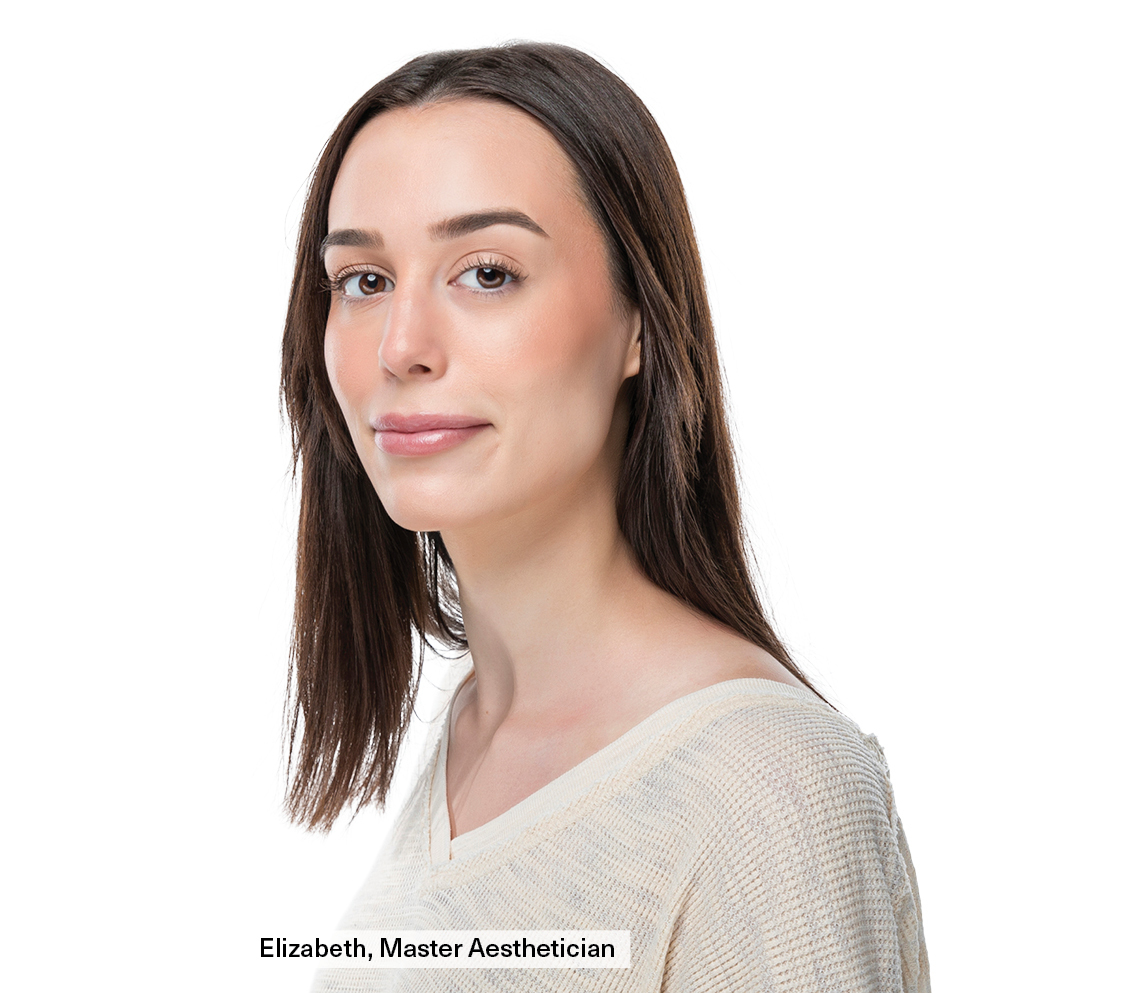 Look radiant and maintain healthy skin with the Carbon Laser Peel (also known as the Hollywood Peel)
What we tell our patients: Treat acne, congested pores, oily skin, and fine lines with no downtime
The Carbon Laser Peel reduces the appearance of imperfections and fine lines, while improving the firmness and overall appearance of your skin. 
The Carbon Laser Peel in Traverse City, Petoskey and Naples helps treat:
Acne

Congested Pores

Oily Skin

Fine Lines
"I can't believe it. My skin feels so smooth AND it was so easy!"
Chelsea, First Impressions & Client Coordinator
What is a Carbon Laser Peel?
The Carbon Laser Peel, sometimes called Carbon Laser Facial, is an innovative treatment that combines advanced laser technology with carbon particles.
Celebrities can't stop talking about this game-changing treatment that rejuvenates your skin, leaving it looking radiant and refreshed (with the added bonus of no downtime!).
When you want red-carpet-ready skin for an upcoming wedding or event, the Carbon Laser Peel is your new best friend.
Because there's no downtime, you can get the Hollywood peel on repeat — every one, two, or four weeks.
We recommend scheduling a series of three to six treatments when you're first starting out — multiple treatments maximizes your results and gives your skin that instant inner glow.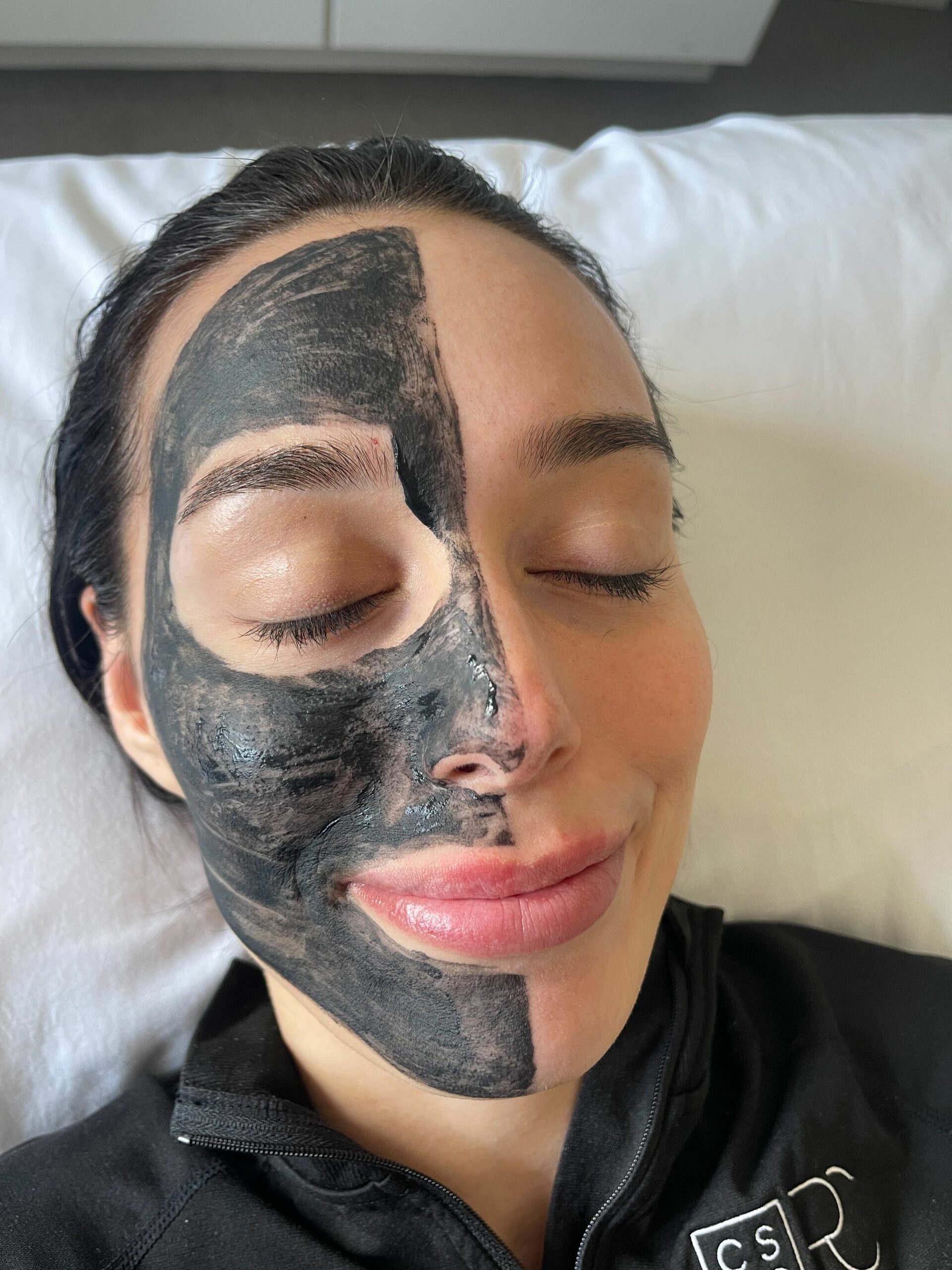 Benefits of the Carbon Laser Peel

Benefits of the Carbon Laser Peel in Petoskey and Traverse City:
no downtime

eliminates dead skin cells

tightens enlarged pores

reduces fine lines

improves skin tone and texture

stimulates collagen

clears pore congestion

reduces acne, acne scars, and post-acne discoloration
How does the Carbon Laser Peel work?
Before treatment
During a Carbon Laser Peel at CSLC, we apply a thin layer of medical-grade carbon lotion to your skin. Reminiscent of a mud mask with dark grey-brown coloring, and a rich texture, it's full of carbon particles that penetrate deep into your pores. This liquid carbon binds to dirt, oil and dead skin cells deeper within your skin and pores.
During treatment
After the carbon lotion dries for 20-30 minutes, we pass a low-energy laser across your skin. Gentle heat vaporizes the carbon lotion and, along with it, the impurities it captured. The laser's heat can improve various aspects of your complexion and boost your skin's natural production of elastin and collagen. The end result? Revitalized skin and a more vibrant appearance.
After treatment
After just one treatment, skin looks visibly refreshed and instantly feels smoother. Many patients see stubborn blackheads and whiteheads significantly reduced in a single session. This dual-action process is clinically proven to provide multiple benefits, including improved skin texture, tightening of pores, and reduction of acne lesions. As an added bonus, the laser stimulates collagen production, which improves your overall complexion and skin tone from within.
What can the Carbon Laser Peel treat?
The Carbon Laser Peel helps to improve enlarged or clogged pores, fine lines and wrinkles, oily skin, photoaging (premature aging of the skin due to prolonged sun exposure), acne-prone skin, acne pigmentation, and scarring.
Who's a good candidate for a Carbon Laser Peel?
Unlike chemical peels, The Carbon Laser Peel can be done weekly, making it favorite for patients who can't get enough of skin that always looks refreshed and vibrant.
Ideal for those with mild acne flares and/or pore congestion, the Hollywood Peel is also kinder to sensitive skin than some other aesthetic options.
When a patient says they want to see immediate improvements in their skin, the Carbon Laser Peel is one of our top go-to treatment recommendations.
And immediately after treatment?
Your celebrity-like glowing skin will radiate! Impurities are washed away, and you'll be left with instantly smoother skin.
Listen to Chelsea below, a CSLC patient, share how her skin felt immediately after her first Carbon Laser Peel session.
Carbon Laser Peel treatment:
The Carbon Laser Peel Frequently Asked Questions
Sometimes called Carbon Laser Facials, a Carbon Laser Peel is a superficial treatment that helps treat acne, enlarged pores, oily skin, and fine lines. Your Master CSLC Provider uses a carbon solution and laser to create a peeling effect.
Carbon Laser Peels are typically effective in improving the look of oily skin and large pores. Fine lines can also be reduced with this laser peel. We recommend a series of three to six treatments for best results.
The effects of a Carbon Laser Peel can vary depending on several factors, including individual skin condition, characteristics, and skincare routine.
Most patients see noticeable results (such as smoother skin and improved radiance) immediately after treatment, which may continue to last for weeks after.
For long-term benefits (such as improved skin texture, reduction of fine lines, and ongoing stimulation of collagen growth) multiple sessions are recommended.
When it comes to skin rejuvenation, the two-part process of the Carbon Laser Peel uses heat generated during the laser part of the treatment, resulting in remarkably improved skin.
In contrast, a chemical peel produces similar effects via a process of chemical reaction.
Unlike chemical peels, which often require downtime and may temporarily increase redness and swelling, the Carbon Laser Peel offers a highly effective alternative for those with eczema or sensitive skin.
At CSLC, our consultations are always complimentary — we'll analyze your skin and discuss what treatment option makes the most sense for your skin condition and desired outcomes.