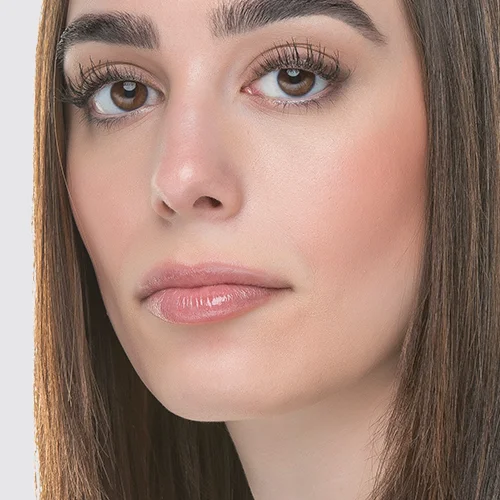 Like a fingerprint, our lips are a feature that are unique to everyone.  We gloss them, moisturize them, tint them and color them up to complete our look.  And when that's not enough, many seek out lip Botox injections to add subtle lift to their beautiful pout.
The Botox lip flip enhances the natural shape and look of your lips, without injecting filler (Restylane Kysse, Restylane Silk, Juvederm) or hyaluronic acid.  And it's a virtually effortless (and very cost effective) way to a natural looking everted, lifted lip. It's an excellent aesthetic treatment alternative to lip filler and in terms of popular cosmetic procedures, the lip flip is right at the top for women of all ages!
Background Basics
The lip flip is designed to offer a subtle enhancement that refreshes and rejuvenates your smile, without adding volume.  During a lip flip procedure, our experienced injectors at CSLC in Petoskey and Traverse City precisely inject tiny amounts of Botox into the border of your lip. These strategic injections to the cupid's bow leads to a release of muscular contraction which causes the lip to flip upward to create a naturally more pouty look that can be desirable for all ages. After about a week, the injections make your lip look fuller or "poutier" and smoother without adding any volume to your lip.
Lip flips are a popular alternative to dermal fillers like Juvederm and Restylane Kysse, which are beautiful when done well but if you want to dip your toes in the water a little more slowly, the lip flip offers all the fun without the pressure. Not only is this a solution to achieve a plump natural lip, but can elevate the natural shape, create a lifting effect to restore youthfulness.
What to Expect
 
Our talented Master Injectors (who were recently awarded top 25 injectors in the United States by Galderma) will strategically choose where to inject to compliment your natural lip line. The lip flip is an easy, quick treatment. After a few tiny pokes where Botox or a Botox alternative like Dysport or Xeomin is injected, you generally leave CSLC with no bruising (bruising is possible but rare after a lip flip and quickly subsides). And the results set in slowly over a few days and last a couple of months.
We like to recheck our botox lip flip patients at 2 weeks in either our Petoskey or Traverse City office. At that time, we can add more, schedule your next lip flip appointment or discuss other treatments to rejuvenate the lip including fillers, lasers, and lip threads.
Women love the idea that the lip flip isn't a big time or money commitment and the results are impressive and natural!
Schedule your lip flip or botox appointment in Traverse City at the Botox Bar.