CSLC Ranked #1 Sculptra Provider in the U.S.A.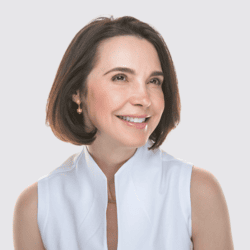 Number one? Really? In the whole United States?
I was actually surprised myself. Don't underestimate what a small collaborative group of passionate, motivated aesthetic professionals in Northern Michigan can accomplish.
After congratulating my skilled injectors and our team that supports them, I contemplated how this could be. Our population base is small compared to cities, and like everywhere we have med spas popping up like ants. But ultimately, it's not what we do but HOW we do it.
What's different at CSLC? We're known as a practice that maintains your beautiful facial shape and natural features, whether your 35 or 75. This isn't accomplished by erasing every wrinkle but rather by highlighting your natural features even as you age. And our team is really good at it.
It oftentimes starts with Sculptra. Sculptra is the key product to maintain overall facial volume and shape, so you can highlight the fun stuff like lips and cheekbones and eyes while maintaining your natural features. At CSLC, we think of it like painting a detailed portrait with every type of brush, color, and paint type available. In an aging face, if you only treat lips or cheeks with one or two products then… well, you know. We've all seen this.
Using Sculptra as a biostimulator treats the cause (volume loss), not the symptom (sinking and sagging) and I've said for years it is one of THE best values in aesthetics as the results are not only graceful and predictable but long lasting – for over 2 years.
What is a biostimulator? A biostimulator is a product that is injected to stimulate growth of different types of your own collagen that smooth wrinkles or volumize depleted fat pads. From 30 year olds to 80 year olds, this injectable gives the "Sculptra glow" by lifting, restoring volume and smoothing – like re-inflating a sagging balloon. No other injectable has that versatility.
Why doesn't everyone offer Sculptra? Because it's hard! It requires extra training, extra work and a lot of experience on our part, not yours. Most practices treat the "low hanging fruit" which helps for some parts, but for global facial support and structure to last through our long lives, we need more. Our faces aren't just high cheekbones and full lips.
Do I need Sculptra? And how much Sculptra do I need? That's one of the most common questions. We start losing collagen in our mid 20's so anyone over 30 will definitely benefit from Sculptra. Different facial areas fade at different ages.
In the end I'm so grateful to all of you who recognize the comprehensiveness of our aesthetic practice. I know the reason we're #1 in the nation is that many of you travel from far and wide to see us for aesthetic care. Some wait all winter for treatments at CSLC. Thank you for recognizing that CSLC is unique. Just like you.
Sincerely,
Courtney Lo, Founder and Artistic Director CSLC