Nonsurgical Facelift Alternatives That Help You Look Younger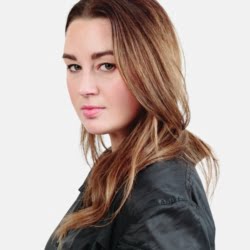 Nonsurgical Facelift Alternatives That Help You Look Younger
It used to be you'd wait until your 60s or so, until your skin had aged and sagged enough to justify it, and then you'd tell friends you were going on a long vacation, and emerge a month later, looking 10 years younger from the surgical facelift you'd secretly scheduled on your "vacation."
But advances in nonsurgical facelifts give us innovative new options to turn back time: tightening, lifting, contouring and smoothing skin, with minimal downtime and no need to go under general anesthesia.
The new wave of facelift alternatives literally uses waves. 3 advanced, minimally invasive treatment variations (Morpheus8, FaceTite and AccuTite) all use special wands that emit radiofrequency (RF) energy. FDA approved, they fall under the sweeping name, "EmbraceRF" and are the most exciting developments in aesthetics since Botox came on the scene in the 90s.
For more than 125 years, medicine has incorporated RF in the form of electromagnetic waves or currents in a variety of applications, ranging from treatment of cancer to cauterization and cuts in surgical operations. MRI (magnetic resonance imaging) uses RF waves to show images of our internal bodies. Now RF is incorporated in aesthetic treatments, placed under the skin to heat tissue, dissolve fat, and naturally stimulate collagen production.
Morpheus8: For a Smoother, Sleeker Appearance on the Face and Neck
This external microneedling RF system is the most advanced treatment industry-wide to contour and firm sagging skin while simultaneously rejuvenating skin architecture.
After we apply topical anesthetic, customized settings are chosen to best treat your primary annoyances — wrinkles, acne scars, and enlarged pores. We can also focus on collagen remodeling and/or firming.
Morpheus8 downtime is generally 1-3 days, depending on the intensity of treatment. Long-lasting results are visible after 1 treatment and most dramatic after a series of 3. Or we can do more intense treatments under the chin to reduce that little pinch of fat and firm loose skin.
When you combine Morpheus with IPL (intense pulsed light) or PRF (platelet-rich fibrin), you'll see your brown spots fade away even more. Or combine it with with FaceTite (see below) for even more tightening.
RFAL (AccuTite and FaceTite): For a More Contoured Shape on the Face or Body
AccuTite and FaceTite both precisely contour small areas of concern on the face or body utilizing radiofrequency assisted liposuction (RFAL).
After local anesthesia, a pinpoint incision is made to insert a probe under the skin, which then heats the skin to just the right temperature to melt fat and regenerate collagen. The result? Your skin is returned to its original form—literally turning back time.
With the smallest handpiece and lowest energy, AccuTite tightens upper and lower eyelids (minimally invasive blepharoplasty), nasolabial folds, and under the chin.
With its larger handpiece, FaceTite is perfect for contouring larger areas on the face such as the jawline, jowls, and aging neck.
RFAL also tackles traditionally tough-to-reach areas on the body. We can shrink bra fat and tighten loose skin on the abdomen, knees, inner thighs, axilla, and/or arms. This minimally invasive treatment takes about 20-30 minutes, offers long-lasting tightening and contouring, and is often combined with Morpheus RF microneedling for more significant transformation and tightening.
If you've held off on anti-aging aesthetic treatments out of concern over downtime or reluctance to go under the knife, look no further than these in-office RF treatments. Finally we have advanced, minimally invasive modalities that reverse the signs of aging and empower you to emerge looking renewed, refreshed, tightened and smoothed….no month-long "vacation from the world" required.