How to Tighten Skin & Reduce Fat without Surgery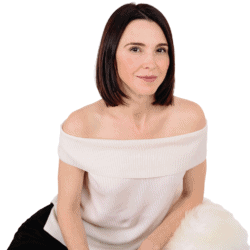 How to Tighten Skin & Reduce Fat without Surgery
If you're looking for a smoother, sleeker appearance on your face and neck, Morpheus8 takes facial and body skin rejuvenation and jawline and body slimming and contouring to the next level with minimal downtime.
FDA-approved external microneedling RF (radiofrequency) Morpheus8 is the latest and most advanced treatment industry wide to contour and firm sagging skin while simultaneously improving skin architecture and glow.
How Morpheus8 Works
After numbing your skin and customizing settings on the Morpheus8 for your unique needs and desired results, probe needles, positively charged with radiofrequency energy, penetrate superficially into and/or through your skin and into the superficial fat under your skin.
The emitted radiofrequency energy heat tightens, smooths and lifts wrinkled, loose skin. It restores your skin from the fat layer outward to the most superficial skin layer. Think of the Morpheus8 as an even more minimally invasive Laser Lift, FaceTite, BodyTite, or Smartlipo that works externally, on top of the skin.
"What makes Morpheus more advanced than earlier technologies, like Profound, is the speed, the efficacy and that it's the only external treatment that can be customized to mold fat and contour areas while simultaneously smoothing skin," says CSLC Founder and Clinical Director Courtney Lo.
When Morpheus settings are more intense, the treatment shortens the connections to your skin known as the fibrous septal network (FSN). This contraction of the FSN is what gives such dramatic tightening results. As an added bonus, the radiofrequency creates a controlled inflammatory response in your skin, which stimulates new collagen and elastin to enhance the tightening over time.
The Morpheus8 Procedure: What to expect at Cosmetic Skin & Laser Center in Traverse City or Petoskey
Before your procedure, we'll discuss your Morpheus8 treatment options. For patients who want or need more tightening and contouring, deeper settings of 4 to 7 mm enable us to penetrate through your skin and coagulate and shrink superficial fat in those pesky areas like the jowls, under the chin, abdomen, arms and bra line. That's the beauty of it – Morpheus offers more customized settings and can penetrate deeper than other microneedling RF systems (and it's faster!).
Some patients prefer a more conservative approach with basically no recovery addressing primarily skin texture and superficial firming, where one treatment or a series of 3 treatments, spaced a month apart, offer more glowing skin that's smoother with more elastin and collagen.
And settings are even more customized if we are smoothing acne scars, stretch marks, surgical scars or looking for improvement in active acne.
Once we decide together what approach and settings are best for your needs, we numb your treatment area with a topical cream. If you've opted for the more intense treatment or simply want to be relaxed, we also offer in-office nitrous oxide ("laughing gas"), which lets you decide how much gas or relaxation you need, offers relief in seconds, and wears off in 30 minutes.
Then, the microneedles and RF evenly penetrate the skin and then heat the layers selected as we make our way over the selected treatment areas.
The whole in-office procedure, in its entirety – numbing and prep included – takes about 90 minutes, and immediately after treatment, the treated area will be pink/red and probably have some pinprick bleeding that goes away quickly.
If you opt for the more conservative treatments, your treatment area is only pink and puffy for a day or so. When using Morpheus to contour, the area may be pink and puffy for up to 5-7 days. Either way you'll want to keep the skin moist as it heals.
The benefits of Morpheus:
Fast results
Increases collagen production
Tightens, contours and lifts
Minimizes acne scars
Smooths wrinkles
Fades stretch marks
90-minute treatment
Minimal downtime
Who's a good candidate for Morpheus8?
Many of our patients want younger and firmer skin, but aren't ready for or comfortable with a surgical facelift. Morpheus tightens best for those with low-to-moderate skin looseness, but even older patients or those with more skin laxity will notice quite a dramatic improvement in skin texture and lines.
If you're looking to smooth lines and creases, refine skin texture issues, or even address acne scars or stretch marks, Morpheus is the treatment of choice.
With collagen loss starting at the age of 25, Morpheus is an excellent treatment to maintain and build collagen and elastin at any age.
Morpheus is also approved to treat hyperhidrosis with long-lasting results.
What treatments does Morpheus8 pair well with for even better results?
We love to pair Morpheus8 with IPL (Intense Pulsed Light) to reduce pigmentation, redness, and brown spots. Applying platelet-rich fibrin (PRF) immediately after your Morpheus treatment boosts the collagen production even more and speeds healing time.
When Morpheus is used on your face and jawline, adding FaceTite, PDO threads, or Laser Lift results in an even more dramatic jawline transformation.
When Morpheus is used for skin tightening and fat reduction on your body, adding RFAL, Evolve or Smartlipo will improve the muscle tone, and/or assist in fat reduction.
Why should I choose Cosmetic Skin & Laser Center for my Morpheus8 treatment?
Non-surgical, anti-aging treatments are the foundation of our business, and for 20 years we've continued to bring the most innovative and advanced in-office aesthetic procedures to Northern Michigan. Our consultations are always complimentary and treatment plans are always customized. We work with you to find the best aesthetic treatment for both your desired changes and your budget.
Ready to see your saggy, wrinkled skin transforms to firm, smooth, contoured and smooth skin, on both face and body? Schedule your complimentary consultation today to see if Morpheus is right for you.