Best Month to do Laser Liposuction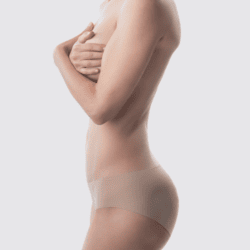 Since recovery from Smartlipo laser liposuction is relatively quick, it can be performed just about any time but of course, spring and early summer is extremely busy with body sculpting since everyone is thinking about bathing suits and shorts. And since so many of our patients travel to warm areas in the winter, we do a lot of Smartlipo in the fall before they hit the beaches and golf courses.
Smartlipo is performed in office with only local anesthesia and laughing gas. In one visit, Dr. Gustav Lo can reduce stubborn fat bulges by about 70%. Multiple areas can be treated at once with liposuction including the abdomen, flanks, hips, inner thighs and arms.
Smartlipo takes 1-3 hours to perform depending on the areas being treated. Most patients take 3 days off of work and then return to light, normal activities (including exercise) after laser liposuction. Results are visible within just a week and the results continue to improve for 9-12 months. The results from laser liposuction are permanent as long as your weight is relatively stable (don't gain more than 5-10 pounds).
Smartlipo is really popular for men and women year round – especially as they age and their body shape and metabolism changes. Women struggle with body shape changes especially during the peri-menopausal and post menopausal years and they like the idea of getting a dramatic result without a lot of downtime and with no general anesthesia.
At CSLC, we also offer FaceTite and BodyTite. They are both amazing for tiny annoying areas – like bra fat and fat under the chin. The treatment process is almost identical to Smartlipo.
Too busy for any downtime? Perhaps the new Coolsculpting Elite is a better option. Coolsculpting reduces fat bulges in just 3 weeks with no downtime so it's a good treatment to do even right through the summer. Coolsculpting reduces stubborn fat bulges by about 20% with each treatment.
We offer Smartlipo, RFAL, and Coolsculpting in Traverse City and Petoskey and our liposuction and body sculpting consultations are complimentary. Dr. Gustav Lo has performed over 4000 laser liposuction cases and trained with Smartlipo pioneers Dr. Stephen Mulholland, Dr. Barry DiBernardo, and Dr. John Millard.
Book your complimentary Smartlipo consultation here for our office in either Traverse City or Petoskey, Michigan.