Non-invasive Neck Lift with Ultherapy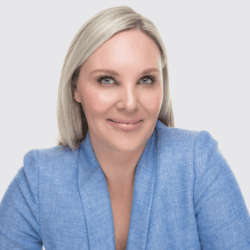 How to Tighten & Lift Sagging Skin on the Neck with Ultherapy at Cosmetic Skin & Laser Center
With video conferencing and hunching over your phone becoming the new norm, you might notice signs of aging in the area under the chin and skin on the décolleté like never before – and maybe it's a little less firm than it used to be.
Wrinkled and sagging skin on the neck, commonly known as "turkey neck" or "tech neck", occurs on an area where skin is thinner by nature and visible at all times. That's why the neck area drives us crazy. Have you ever looked at your side profile in a photo and noticed a little bit of loose skin under your chin?
With Ultherapy, a natural lift is achievable with no downtime. Ultherapy naturally lifts and tightens the skin on the face and neck without surgery. This award winning therapy generates new collagen formation with ultrasound energy to firm lax skin. It's commonly known as the best non-surgical alternative to a facelift and this FDA-cleared technology creates a more youthful look overall.
What are the pros and cons of Ultherapy?
Pros:
Ultherapy promotes overall skin tightening on the area treated in just one treatment.
Ultherapy can be an effective treatment for "turkey neck" or "tech neck."
Ultherapy firms and lifts loose skin by stimulating the production of collagen. In a 2019 study, 85% of patients that treated with Ultherapy to target sagging skin of the midface and lower face were satisfied with their results.
You may notice a decrease in wrinkles and fine lines in the treated area.
Ultherapy provides some immediate skin tightening and the benefits of collagen production continue to increase over the next three to six months as the new collagen develops.
This non-invasive treatment bypasses the surface of the skin, resulting in minimal side effects and downtime.
Ultherapy is suitable for all skin types and tones.
Cons:
Results are less dramatic than what would be achieved with a surgical facelift.
Ultherapy can be uncomfortable. At CSLC we offer in-office laughing gas (Pronox) and more advanced techniques that make Ultherapy easily tolerated.
Individuals with severe skin laxity and sagging aren't ideal candidates for Ultherapy.
Significant results from Ultherapy aren't visible for three to six months after treatment.
Ultherapy Alternatives
Minimally invasive skin tightening procedures such as Laser Lift and FaceTite achieve more dramatic skin tightening in a very targeted area under the chin. Dr. Lo is a leading provider of Facetite and Laser Lift. These minimally invasive procedures have a weekend of downtime.
Morpheus radiofrequency microneedling provides overall improvement in skin texture and some skin firming with 2-3 days of pink, dry skin during recovery.
Evoke is another no downtime skin tightening treatment. Evoke tightens skin and remodels adipose tissue under the chin and in the lower cheeks. Evoke has no pain and no downtime and is performed in 3-6 30 minute treatments.
At Cosmetic Skin & Laser Center in Naples, Florida, Traverse City and Petoskey, Michigan, Ultherapy helps you see a more defined jawline, overall lift, and helps eliminate your "turkey neck". It is used as a facelift alternative.
How does Ultherapy work?
Preciously, Ultherapy delivers the correct amount of state-of-the-art microfocused ultrasound energy in the skin which stimulates collagen. It's based on the same technology used in radiology for imaging during pregnancy. This energy bypasses the superficial skin layers and targets the deeper sub-layers of the skin. With ultrasound imaging, it allows CSLC's experienced, expert providers to see the layers of tissue that we want to target during treatment.
When will I see results from my Ultherapy?
Some CSLC patients see results from Ultherapy immediately, even though the production of collagen happens over time. However, most can expect to see results in three to six months after treatment. This one time treatment that lasts one to two years is a CSLC favorite of many. Don't neglect your neck, and book your Ultherapy treatment or complimentary consultation today!