Can I dissolve lip filler?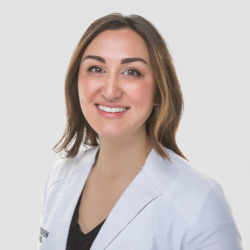 Over the years, lip filler has become the latest trend thanks to celebrities like Kylie Jenner. To us at Cosmetic Skin & Laser Center medspa, it's not about the latest aesthetic trends. For over the past two decades, we've helped clients maintain their lips natural beauty and shape with lip filler. Lip filler can be used to increase the lip size, hydrate lips, and smooth lip lines and the results generally last 9-12 months.
At CSLC medspa, our number one goal with lip injections is to make sure your lips are enhanced naturally – so no one knows you had them injected. Natural, luscious lips, just better. We are masterfully trained to treat lips with all the Juvederm and Restylane products in Traverse City, Petoskey, and upcoming Naples.
However if you do not wish to have the results of your lip filler last 9-12 months, you can choose to dissolve your lip filler. I can dissolve my lip filler? Yes! At our medspa and laser center, our Master Injectors can dissolve your unwanted lip filler with hyaluronidase. Hyaluronidase is a product that dissolves hyaluronic acid fillers. Our Master Injectors are trained to use hyaluronidase and we always have it in our Traverse City, Petoskey, and upcoming Naples and Boca Grande locations.
What's the process of dissolving lip filler?
To dissolve lip fillers, you'll receive injections of hyaluronidase near the lips. What's hyaluronidase? Hyaluronidase is a concentrated synthetic form of an enzyme that occurs naturally in the body. When injected, it begins to break down the lip filler, speeding up the dissolving process that would naturally take place over time.
How long does it take to dissolve lip filler?
Once the lip area is injected with Hyaluronidase, patients can see an immediate effect. However, since everyone's body chemistry is different, not everyone notices results at the same rate. Once your lip filler is injected with hyaluronidase, we recommend you coming back for a follow up appointment in two to three weeks. This follow up appointment allows us at Cosmetic Skin & Laser Center medspa to make sure your lips have the desired results.
Does dissolving lip filler hurt?
You can expect to feel a slight sting when the lip filler is being dissolved. This slight sting feels similar to the sensation you originally had your lips filled. Pain does not play a factor in dissolving lip filler at our medspa and laser center.
Getting it right the first time
It's much harder to dissolve lip filler than to start with the right lip enhancement, so always go to a qualified injector. Our Master Injectors at CSLC have years of experience and their well trained eyes maintain your natural style and beauty. Schedule your complimentary consultation by texting or calling 231.347.7395 or click through to book.