Dysport vs Botox vs Xeomin. What brand of "Botox" injection is best for me?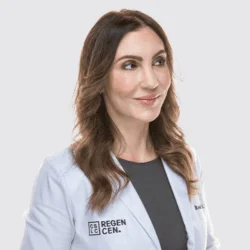 There's no arguing Botox injections are one of the best facial wrinkle treatments.
Just a few little pokes and forehead and frown lines fade within a couple days – it's quite magical really! But the next question is, which brand of Botox injection is best for you? Botox is the most popular brand of neuromodulator but there are other very popular brands as well. Dysport, Botox, and Xeomin – the Botox brand Gwyneth Paltrow frequently promotes – are the most common. And then there are newer brands like Daxxify or Jeauveau.
Botox injections are the most popular cosmetic treatments used to:
– Reduce the appearance of wrinkles
– Lift sagging brows
– Fade lines around the eyes
– Smooth neck lines
– Fend off physical signs of aging
Why? Botox injections are one of the quickest, most simple and effective treatments to help people look younger and refreshed.
At Cosmetic Skin & Laser Center medspa, we are not loyal to any brand of Botox injection. Each brand of Botox injection has advantages and disadvantages and we're here to help you decide.
The truth is most patients respond well to all three, but there are slight nuances between each Botox injection brand. At our medspa and laser center, our Botox specialists in Naples, Traverse City and Petoskey will start you with a complimentary consultation. This consultation allows our expert providers to give you the best advice on the brand of Botox injections that will suit your needs.
What's the difference in pricing of Botox injections?
Each brand of Botox injection is dosed differently, and the pricing may seem very different per unit. In the end the brand Dysport requires more units to achieve the same results as BOTOX® which makes pricing similar. Dysport generally is less expensive than Botox.
How do I find an experienced, trusted Botox specialist?
BOTOX® was the first neuromodulator injection that gained FDA certification in 2002. And Cosmetic Skin and Laser Center medspa has been injected thousands and thousands of patients with Botox since it was released over 20 years ago (we've been a Platinum Plus Botox provider for well over a decade). Our Botox specialists are trained to evaluate each muscle group and dose your Botox precisely to achieve a natural, soft result.
Do some Botox injections spread more than others?
Earning its FDA certification in 2009, the brand Dysport has a lighter molecular weight then BOTOX®. Dysport diffuses more than other Botox injection brands and many patients like the natural result. It's also the most cost effective Botox injection brand.
BOTOX®, Dysport, what about Xeomin?
Xeomin was FDA-approved in 2011 and is often advertised as the "cleanest product" of Botox injections. Why? Xeomin only contains one ingredient: botulinum toxin type A. Without any additives, XEOMIN is the purest injectable available.
The best choice for you may change over time, so we will always discuss which product is going to be best for you at your visit. In the end, BOTOX®, Dysport®, and XEOMIN® are all effective as a facial wrinkle treatment. And if you're wondering how to look younger, a Botox injection consultation should be high on the list. Cosmetic Skin & Laser Center medspa offers Botox injection consultations in Petoskey and Traverse City Michigan and starting in November 2022, we will also offer them in Naples and Boca Grande Florida.
The best Botox injection brand is individual. It can change with age and some patients even like to alternate brands. Our consultations are always complimentary for Botox injections – come see us to discuss!