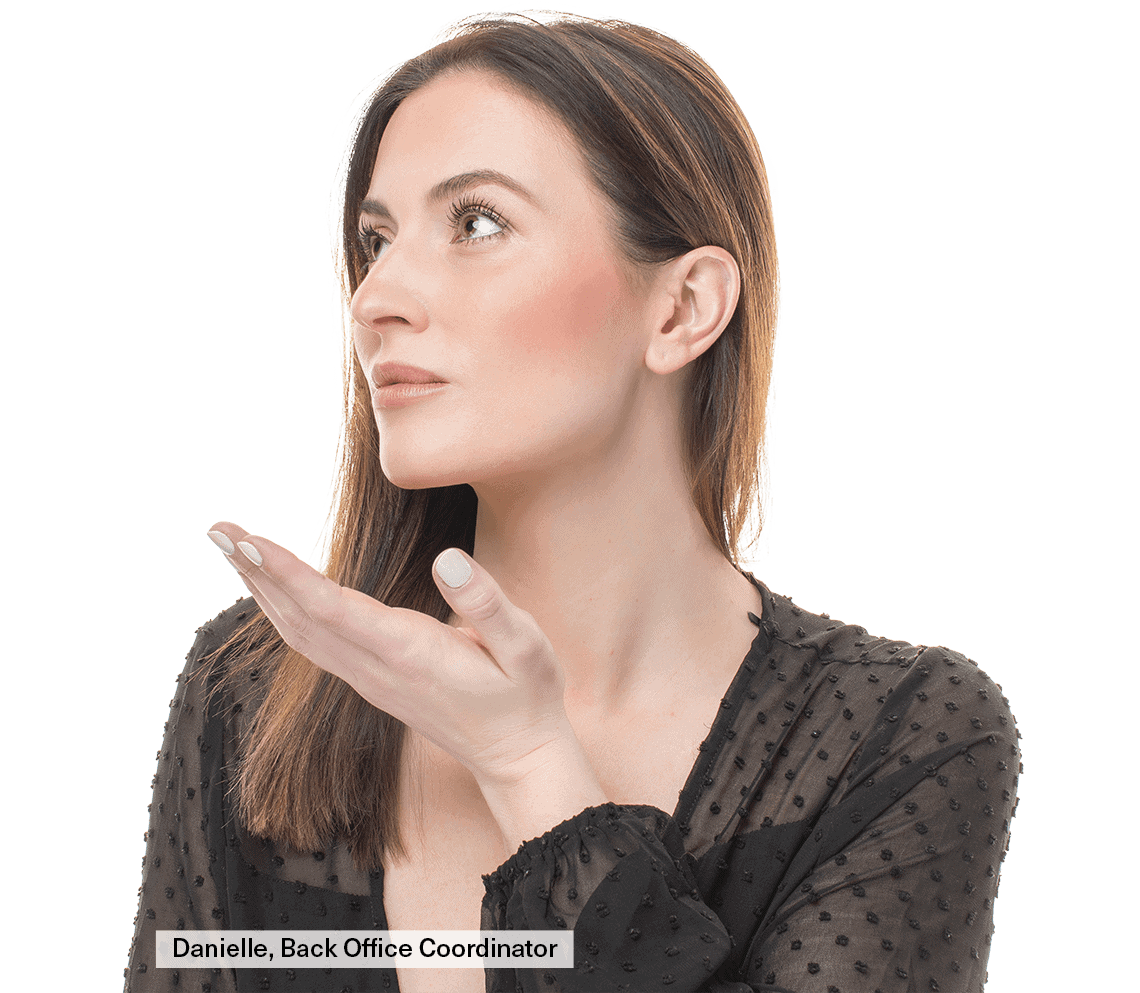 Skin tightening and skin lifting treatments without a facelift
What we tell our patients: We specialize in combining the best anti-aging treatment options so you can look better but not different.
In-office, low-or-no-downtime skin tightening treatments in Petoskey, Traverse City, and Naples.
Lift with threads, "shrink wrap" with Ultherapy, eliminate a double chin with Laser Lift, tighten with FaceTite, smooth and firm with Morpheus8, and replace lost volume with Liquid Lift (dermal fillers).
Nonsurgical Skin Tightening Treatments 
Skin laxity (sagging) is one of the top three complaints we hear at CSLC. Around the age of 40, even with a very healthy lifestyle, most patients begin to notice that their skin isn't as firm as it used to be around their eyes and jawline. 
As we age, collagen breaks down, causing skin thinning and sagging – loss of structural fat and bone also contributes to skin laxity. What's worse? Smoking, pregnancy, sun exposure, genetics, and other lifestyle choices may cause noticeable skin sagging even earlier. 
For years, loose skin could only be removed with one or more surgical procedures like facelifts (e.g. Lifestyle Lift), neck lifts, brow lifts, and tummy tucks. Although these treatments are effective, many patients are fearful of unnatural results, visible scarring, and the risks associated with these surgeries. Many patients are looking for a more natural result or a less invasive treatment option. 
At CSLC, we offer a variety of in-office, low-or-no-downtime skin tightening treatments to lift, smooth, and restore the skin.
Ultherapy (targeted ultrasound) is considered the Gold Standard for nonsurgical lifting and skin tightening. In fact, Ultherapy is the only FDA-cleared, noninvasive treatment to lift the neck, chin, and brow. We also use it to improve lines and wrinkles on the décolletage (upper chest). 
As the name suggests, Ultherapy uses ultrasound energy to target areas beneath a patient's skin and stimulate collagen and elastic tissue. Results typically appear gradually over two to three months. Improvements may continue for up to six months post-treatment. 
Patients who undergo Ultherapy don't need a driver, as CSLC uses Pronox ("laughing gas") to alleviate any pain or discomfort felt during the procedure. 
Pros and Cons of Nonsurgical or Minimally Invasive Skin Tightening
✔
Pr
os 
few complications/few risks

natural results 

little to no downtime, depending on the treatment 

minimal discomfort (if at all) 

improved elasticity and lift

multiple effective treatment options
✗ Cons
not recommended for people with severe skin laxity 

may need additional sessions or treatments
Facelift Alternative Before & After Photos at
Cosmetic Skin & Laser Center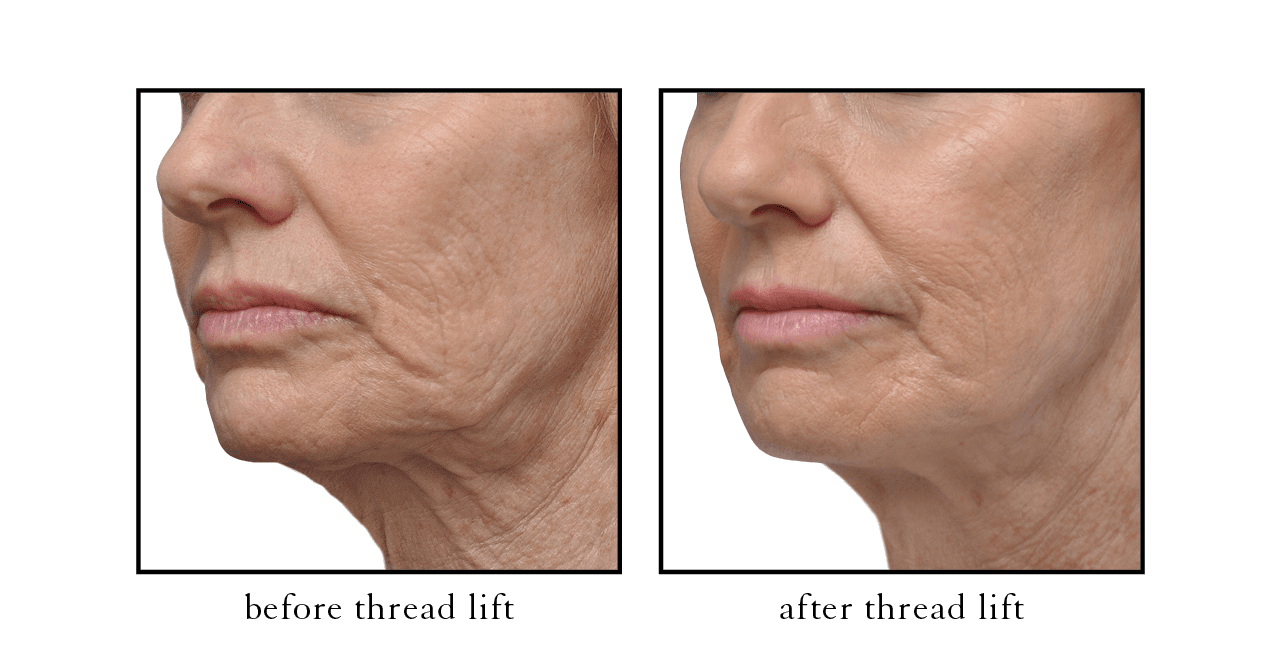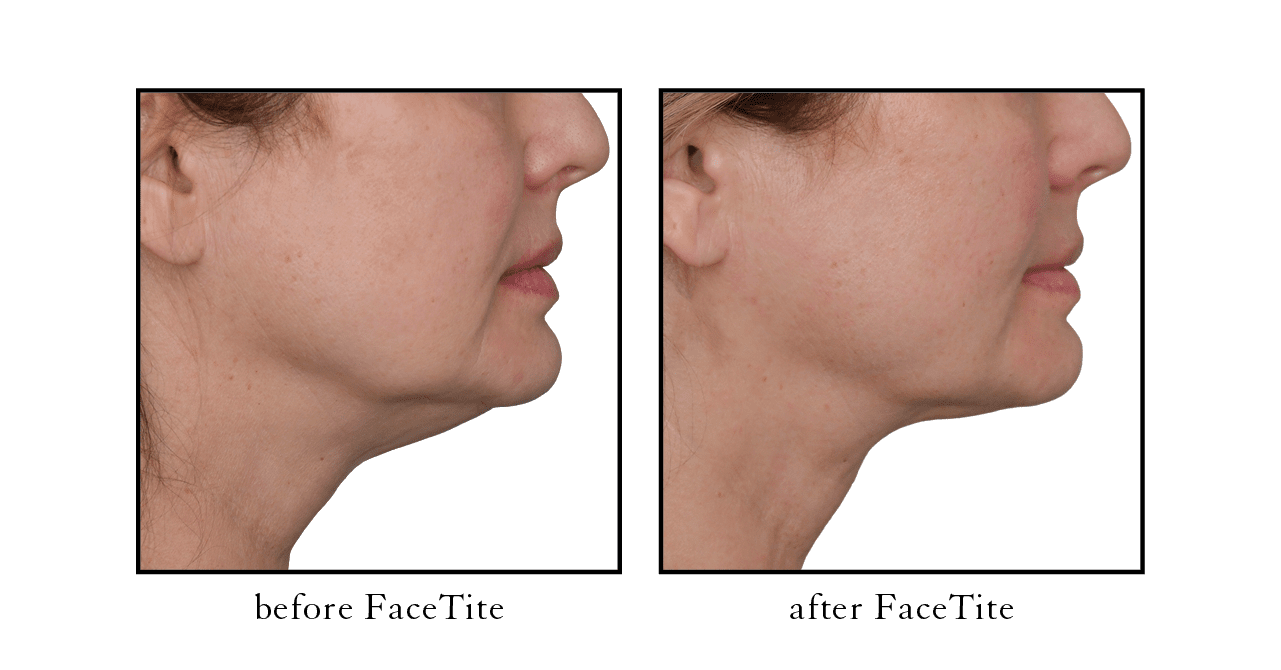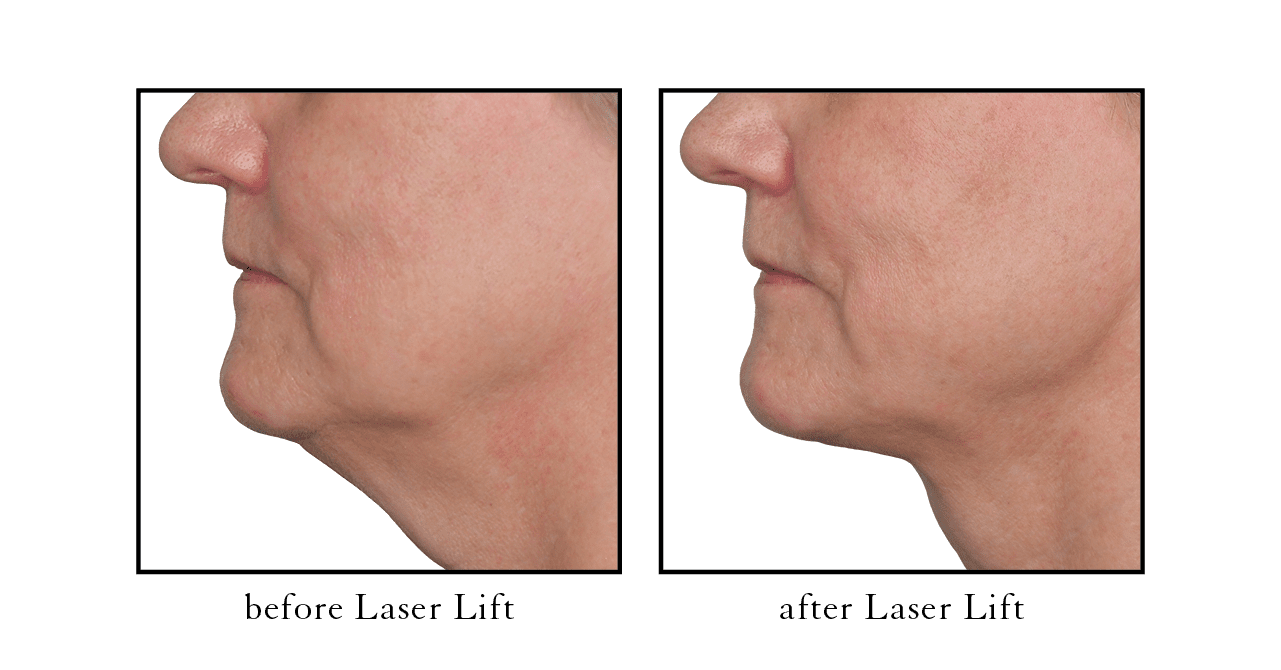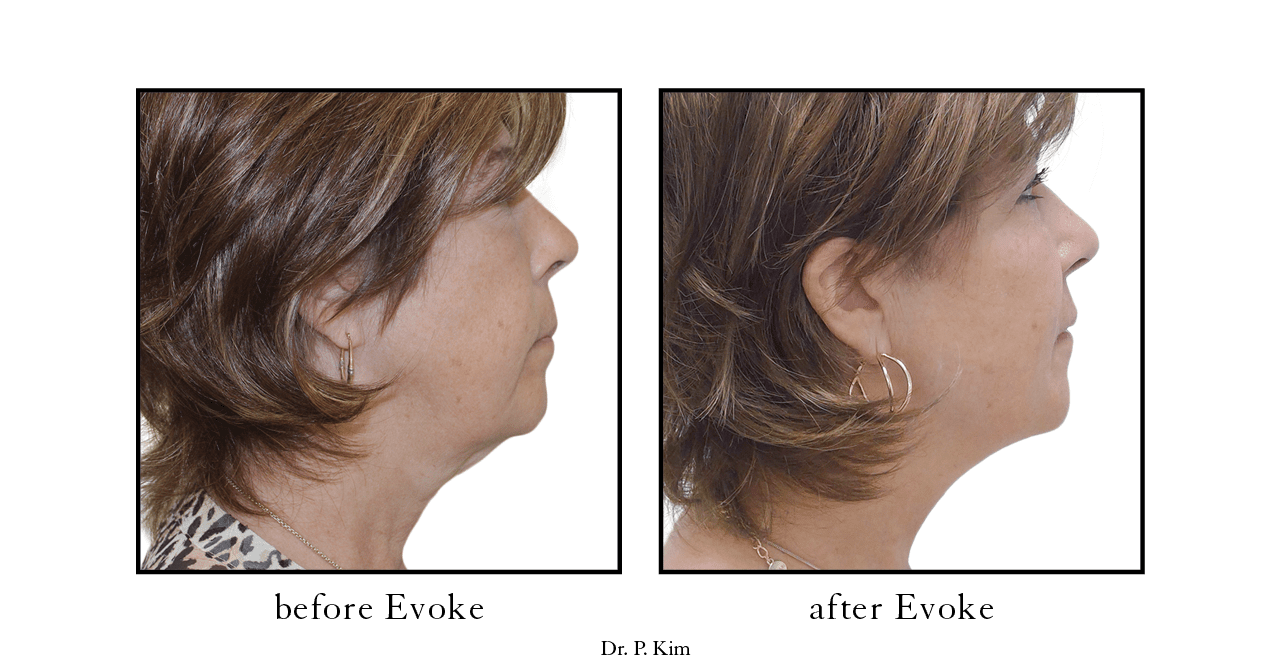 Skin Tightening Frequently Asked Questions
Most skin tightening treatments can be performed at any age but your plan will always be customized by our providers to assure we are doing the right treatments for your goals.
Many start skin tightening treatments and dermal filler injections and Sculptra in the 30s as part of prejuvenation to maintain a more youthful, lifted facial shape and slow down facial sagging and aging.
Nonsurgical or minimally invasive skin tightening is best suited for patients who have moderate skin laxity and/or do not need additional skin removal or lifting. Some patients opt for nonsurgical methods as a facelift alternative.
Many patients who have had previous facelifts may get nonsurgical skin tightening to maintain their facelift results or to get more facial skin tightening after a facelift.
Prospective patients who are interested in skin tightening book an introductory consultation to discuss their individual goals and expectations. 
Every person has a different pain threshold and each of the treatments above has varying levels of intensity. Treatments vary in intensity. Your comfort is our priority and we can provide Pronox, topical anesthetic cream, local anesthetic, and mild sedatives when necessary. Most of our patients report the discomfort as easily tolerated during their treatment.
Common side effects of nonsurgical skin tightening include temporary swelling, bruising, and redness. More uncommon side effects include skin burns, numbness, infection, and muscle weakness. Patients who experience one or more of the previously mentioned side effects should contact their provider immediately.
The best treatment is selected for each patient individually depending on their goals and expectations. As a general rule, the best treatment for a tighter jawline and neckline is FaceTite or Laser Lift. Ultherapy tightens the area overall almost like "Spanx for the face" with no downtime and with just one treatment. Morpheus8 nonsurgical skin tightening tightens and smooths skin simultaneously. Ultherapy and Morpheus8 can be used on areas other than the face like the neck, chest, and arms. Threads instantly reposition and lift sagging cheeks and jowls with minimal downtime.
There are 3 main goals to achieving the most natural "makeover". First, we choose a treatment for skin tightening and contouring (Ultherapy or Morpheus8 for overall skin contraction and Laser Lift or FaceTite with or without liposuction for jawline contouring). Second, we assess volume loss and customize an injection plan. Third, we assess skin texture and tone and devise a skin rejuvenation plan.
At CSLC, we are masters at natural injections. Want to see? Come in for a complimentary consultation and you will see all of us who have natural filler results. Our team starts getting injections in their late 20s when volume loss is starting to occur to maintain facial shape and slow down aging.
Besides experience and technique, the key to natural injections is treating the face as a whole and keeping facial ratios in proportion. It never looks natural to only inject cheeks and lips... We are experienced - Galderma recently awarded us top 15 injectors nationwide and #1 Sculptra account in the U.S.!
Ready to get started?
Book a free consultation today!