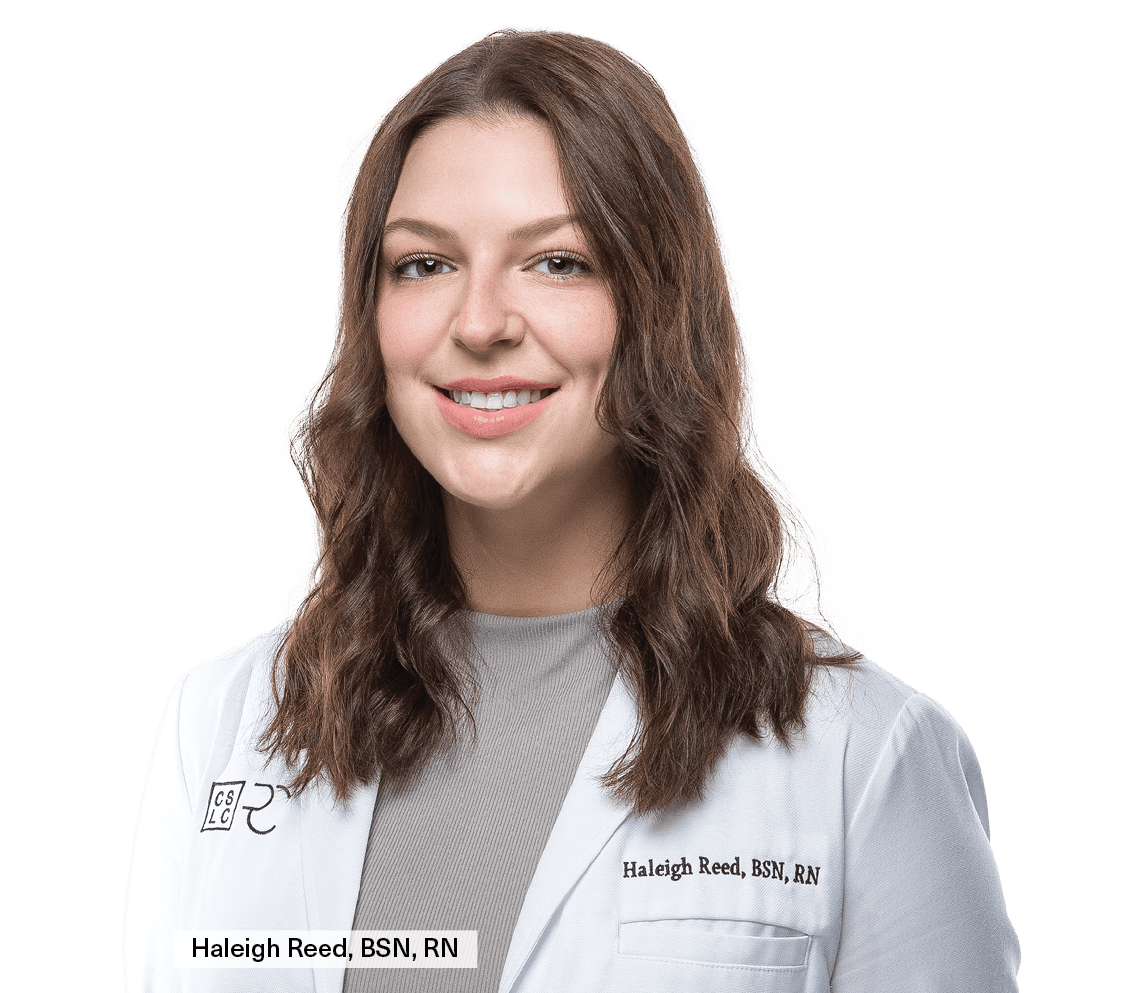 ResurFX is the best laser skin resurfacing treatment when a quick recovery is needed.
What we tell our patients: The ResurFX laser is ideal for those who desire the results of CO2 laser resurfacing without the downtime. ResurFX is a staff favorite for smoothing crow's feet and fine lines.
"The advantage the more mature client has is she's comfortable in her own skin."
How ResurFX laser skin treatment works
Laser skin technology
ResurFX uses state-of-the-art, non-ablative fractional laser technology to improve uneven skin tone, smooth acne scars, and reduce fine lines. As the laser passes over the skin, microthermal injuries are created in the dermis. As the wounds heal, collagen production is stimulated resulting in new healthy skin cells.
Minimal downtime laser
Unlike the fractionated CO2 laser (FX), which has 5 days of downtime, ResurFX has only 1-2 days of mild downtime (the treated area appears sunburned post-treatment with possible swelling).
resurfx laser results
For the most dramatic results, ResurFX is performed in a series of treatments or it can be used as an individual treatment to freshen up aging skin. All ResurFX treatments at CSLC include a complimentary IPL treatment to fade stubborn brown spots at the same visit.
ResurFX Before and After Photo at
Cosmetic Skin & Laser Center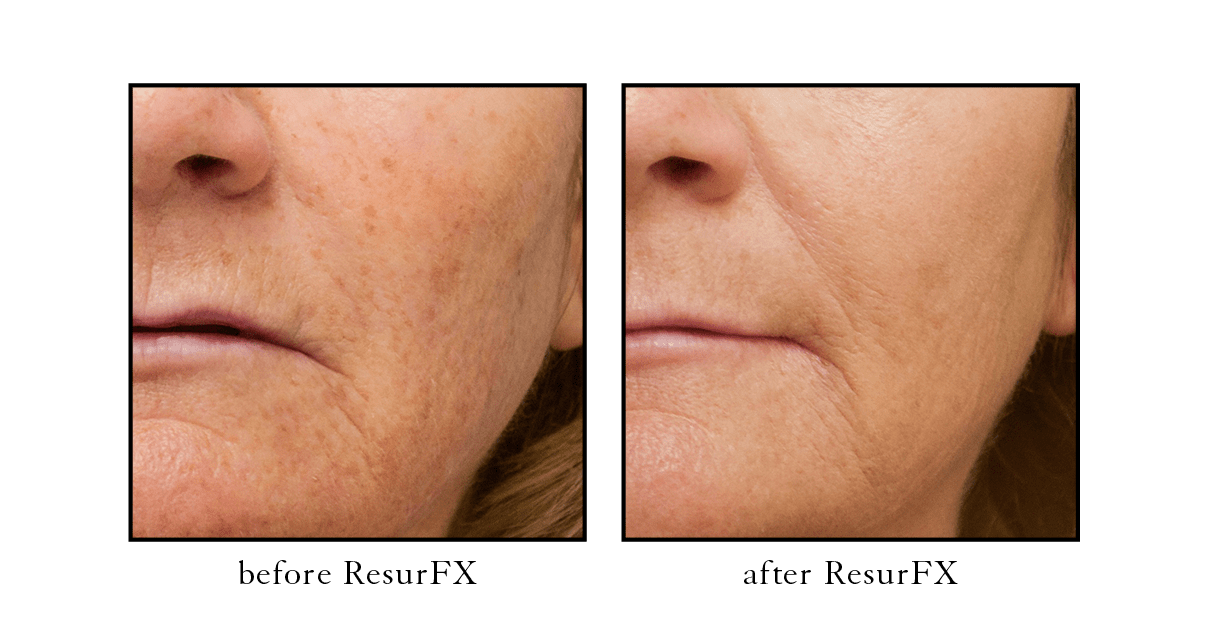 "I've been a client for over a year. I have tried several different procedures based on the advice I received. I am thrilled with the results! I wanted to look healthy and natural. The staff is excellent! From phone etiquette, check in, to follow ups. They are caring, professional, patient and social. I highly recommend CSLC!"

ResurFX Laser Skin Treatment Frequently Asked Questions
ResurFX has very little downtime but requires more treatments than the FX laser. ResurFX is also a good treatment to do as maintenance when a patient responded well to FX laser but doesn't have the downtime to repeat the treatment.
Patients travel to see us for skin rejuvenation consultations from all over northern Michigan including Harbor Springs, Gaylord, Charlevoix and Traverse City and also to our Naples location in Southwest Florida.
Most patients leave the office after laser with pink puffy skin in the areas treated. Patients wear make up the day after a ResurFX laser treatment.
No. Laser treatments have the potential to aggravate melasma. Our estheticians are well trained to guide patients in melasma treatments that are effective.
CSLC offers ResurFX laser in Petoskey and Traverse City, Michigan and Naples, Florida. There are many skin rejuvenation treatments.
It is best to book a complimentary consultation and we can discuss your goals and downtime.