Why It's The Best Time To Get Morpheus8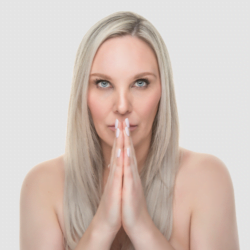 By: Courtney Lo, Cosmetic Skin & Laser Center Founder & CEO
Spending the last two decades in aesthetics, I've noticed two popular trends. More than ever, clients want treatments without much downtime – and if they can get multiple benefits in one visit, they want that too! And that's why Morpheus (or Morpheus8) remains wildly popular. It combines two effective skincare modalities (microneedling and RF energy) into one. You receive double the benefits in half the time and half the treatments.
What does Morpheus do? Is Morpheus worth it?
Morpheus treatments are extremely versatile and can be customized to effectively:
smooth fine lines
improve acne scars
reduce fat under the chin
tighten and firm loose skin
fade discolorations
restore collagen
rejuvenate skin around the eyes
shrink pores
Morpheus8 also treats excessive underarm perspiration, aging neck skin, and loose skin on the body! There's even a vaginal version of Morpheus8 in Naples, Traverse City, and Petoskey that improves dryness, bladder leakage, laxity and stress incontinence! (YES, these are life changing for the 80% of menopausal women who develop these symptoms!)
How does Morpheus work?
After some powerful numbing cream and little laughing gas, tiny gold-plated needles penetrate the skin and create micro-injuries, while radiofrequency energy is simultaneously released. The body responds to these injuries by naturally healing the area and flooding it with collagen and new skin cells. New collagen makes the skin stronger and firmer at the foundational level, and new skin cells give a fresh new glow to treated areas. 
Watch a Morpheus treatment in action on Instagram or on our website.
What causes my skin to look older?
There are a lot of factors that cause skin to look aged, including lifestyle and genetics, but sun damage is the number one cause of premature aging. If you spent your youth baking in the sun, you're probably now noticing the lines, spots and laxity.  Accumulated sun exposure also negatively affects collagen and elastin production.
Is Morpheus the same as Microneedling?
No. Morpheus8 and microneedling are not the same treatments. Microneedling is a skin treatment that uses a device fitted with tiny needles to penetrate the skin's surface in a continuous, rolling pattern. Microneedling is an excellent treatment, but Morpheus is both deeper plus adds radiofrequency energy. Morpheus tightens, firms and recontours. It's definitely a few steps up from microneedling.
What are Morpheus aftercare instructions?
Although the skin is pink and some pricks may be visible, clients rarely consider this "downtime." You can return to work or go about your normal daily activities. The skin just must stay moist with an application of good sunscreen for 7-10 days when you're exposed to the sun.
When will I see results from Morpheus? How many Morpheus treatments do I need?
Patients notice improvements in their skin within a week of their initial treatment. The most dramatic results will be noticeable within three months of the initial treatment, as it typically takes the body 12 weeks to create new collagen. Results from Morpheus are visible after one treatment, with the best results after three treatments spaced about three or more weeks apart. 
Am I a Good Candidate for Morpheus8?
Morpheus treatments in Naples, Traverse City, and Petoskey can be used on all skin types and treatment is safe for all skin tones. But of course, we would do a complimentary consultation prior to treatment to make sure it's the best treatment for your concerns.
Restore your youthful skin
Ready to experience all the benefits of Morpheus8? Click through for your consultation – we'd be happy to help! We offer Morpheus treatments in Naples, Florida as well as Traverse City and Petoskey, Michigan.