Skin Rejuvenation 101: Hydrafacial+ and Lumecca IPL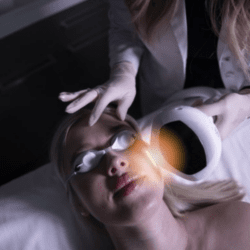 Healthy and radiant skin: that's one of the most common requests we receive at Cosmetic Skin & Laser Center. And who doesn't want that? The skin's appearance plays a major role in self confidence, and how you feel about yourself when you look in the mirror. And let's face it – when you look good on the outside, you feel good on the inside. Facials are the best treatments that give you confidence when it comes to your skin.
Are you wondering, "Where to find facials near me?" At our facial spa in Naples, Traverse City, and Petoskey, we've got you covered with a wide range of facials. We offer Signature Facials, Hydrafacials, Foundation Facials, and facials for hyperpigmentation. Two innovative treatments that address various skin concerns are the Hydrafacial+ and Lumecca IPL (Intense Pulsed Light) at our facial spa. Both these facial treatments together are designed to deep-cleanse, exfoliate, hydrate, fade pigmentation, and brighten the skin, providing a quick and painless way to achieve a smoother, clearer, and more youthful complexion.
Hydrafacial+ benefits:
Deep cleansing: Hydrafacial+ uses a unique suction system to remove impurities and dead skin cells from the skin's surface, leaving it looking brighter and more radiant. This facial also cleanses the pores, which helps to prevent future breakouts and blemishes.
Hydration: Facials deliver a customized blend of serums and antioxidants directly to the skin, which helps to nourish and hydrate it. This hydration helps to reduce the appearance of fine lines and wrinkles, leaving the skin looking plump and youthful.
Improves skin tone and texture: Patients immediately notice smoother, more radiant skin with a reduced appearance of fine lines and wrinkles with these facials at our facial spa.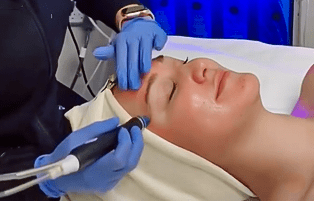 Pictured above: A Hydrafacial+ treatment at Cosmetic Skin & Laser Center
Hydrafacial+ client testimonial:
"Today, I had a Hydrafacial with Gabi. My skin is glowing and feels wonderful! It's well worth the indulgence. Also, I love the ladies at CSLC. They are always so warm and welcoming but never pushy. When I'm there, I feel like I'm visiting with friends." – Merry M.

Lumecca IPL (Intense Pulsed Light) benefits:
Reduces brown pigmentation: Lumecca IPL, similar to a BBL facial (BroadBand Light), is highly effective in reducing pigmentation irregularities such as sun spots, age spots, freckles, and acne scars.
Reduces redness and rosacea: The highly effective Lumecca helps tremendously with broken capillaries and redness on the nose, cheeks and chin.
Noninvasive and downtime-free: You can return to your normal daily activities immediately after the treatment. Redness and mild swelling immediately following the treatment is normal but subsides within a few hours.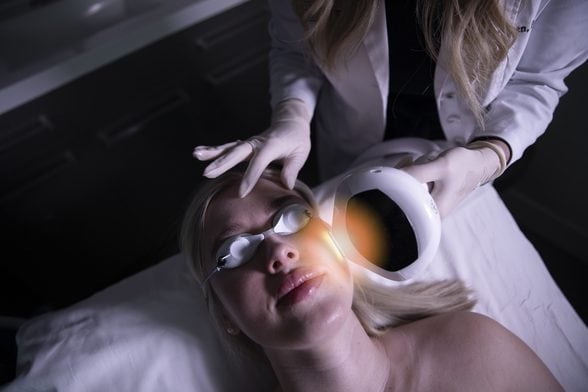 Pictured above: A Lumecca IPL treatment at Cosmetic Skin & Laser Center
IPL client testimonial:
"This is a place I have looked at for two years and finally made an appointment. I'm so glad I did. From my consultation and first ever treatment. I was informed. Amanda was patient and made me feel good and helped me develop a plan. I was so happy with the results from my IPL facial as well as my injections. I can't imagine going anywhere else." – Janine R.

Say hello to more youthful and radiant skin! When these two facial treatments are done simultaneously, optimal results are achieved. At our facial spa in Naples, Traverse City, and Petoskey, these facial treatments help rejuvenate and revitalize the skin. With the Hydrafacial+ and Lumecca IPL, your skin receives the love it deserves. You deserve to feel confident!
This month of March 2023 only, we are offering 3 Hydrafacial+ and 3 Lumecca IPL treatments for the price of $1500 ($550 savings). Treatments must be performed at the same visit.*

*May purchase multiple treatments. Treatments expire one year after purchase date.