Words from our Founders – 20 Years in Aesthetics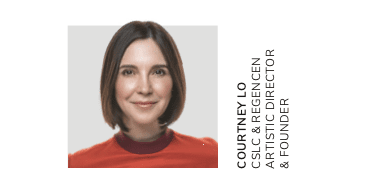 "Should I get an aesthetic treatment, and if so, which one?" As aesthetic providers, we get asked this question wherever we go.
And the answer is simple, right? Of course you do! Because at all ages and stages, people want to look and feel better. It's well-deserved simple self-care. After a visit to CSLC, you'll accomplish goals like "refreshed, rejuvenated, lifted, or boosted." Who doesn't want or deserve that?
Younger clients focus on maintenance and slowing signs of aging while patients above 30 may need more corrective treatments to turn back the clock. Professionals in their 50s and 60s want to feel confident with their peers, and 70s+ are elated with a refresh that softens those deeper lines. And we can thank Zoom video calls for a recent uptick in jawline contouring! If you're afraid to pull the trigger on your first treatment or next treatment, we get it. Our treatment menu looks like the lipstick section (I want them all!). And although having multiple treatment options is a good thing, it's easy to be paralyzed by indecision with boundless choices.
Aesthetic medicine has evolved from chemical peels and Botox to a multimodality approach that addresses everything from uneven skin color to sagging and smoothing. This "Full Face Approach" ensures a balanced, beautiful outcome in multiple scenarios, whether it's how your face looks in a virtual meeting or at an upcoming event.
What's always made our approach at CSLC incomparable is our commitment to complimentary consultations at every visit and offering the most advanced solutions to address your concerns. Our providers receive ongoing training to both develop their aesthetic eye as well as master the latest techniques, ensuring every patient leaves our office looking like the best version of themselves.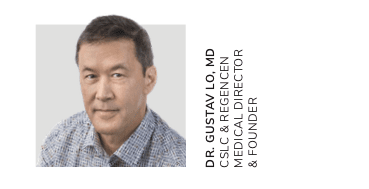 If you're a regular at our practice, you're probably familiar with PRF (platelet-rich fibrin). If you're new to the term, here's the quick version: platelets are tiny packets of growth and healing factors circulating constantly in our bloodstreams. Their healing properties have been known for many decades, and recent research breakthroughs have advanced the field dramatically, both in aesthetics and conventional medicine. We've treated thousands of clients with their own concentrated platelets and fibrin for needs as varied as hair growth, sexual rejuvenation (for both men and women), skin regeneration, and joint healing. Platelets work on all these conditions because the underlying cause is the same: aging tissue that loses its ability to repair and regrow. The growth factors in the PRF are released and attract stem cells and fibroblasts, which then grow new, healthy, fully functional tissue in the area treated.
The results have been better than we ever hoped. For sexual health, the satisfaction rate is nearly 100% for BOTH sexes (with the added bonus of better bladder control for women, too!). Hair loss studies consistently show 30% increases in hair growth and hair shaft thickness, which we see in our patients as well. For some conditions, no other treatment can match the improvements we can achieve using PRF – your own body's magical regenerative serum. Naturally, with such a high satisfaction rate, demand for our regenerative services has gone through the roof, so much so that we've opened a new division within CSLC focusing exclusively on regenerative medicine. The RegenCen (short for Regenerative Center) offers all our previous PRF/PRP services and adds more.
Now we're treating degenerative and inflammatory conditions such as arthritis and tendonitis, as well as chronic injuries like tennis elbow and plantar fasciitis. Our expertise in these areas stems from our 15 year experience with PRF in my medical practice. We're now offering solutions to these and other tough to treat conditions exclusively to our RegenCen and CSLC clients.