Tighten Aging Skin with Ultherapy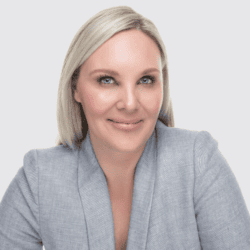 Do you find yourself gently pulling back the skin on your face when you look in the mirror or noticing that little bit of loose skin under the chin or aging skin on the décolleté? These are the most common areas to show age first.
At Cosmetic Skin & Laser Center, fine lines and wrinkles are our most common patient complaint followed by patients looking for treatment for loose, saggy skin. Sagging or loose skin occurs everywhere on the face and body with age, but since face and neck skin is thinner by nature and visible at all times-that's where it drives us crazy. Thin skin ages more quickly because of less collagen and elastin. Collagen and elastin give our skin bounce and firmness.
As we age, collagen — a protein that makes up 80% of our skin and provides an underlying "structure,"— declines 1% a year starting in our early 20s. Collagen is the firming and moisture-retaining component of skin. With the loss of collagen, skin becomes thinner, drier, and less firm and bouncy.
Meanwhile, elastin — which helps our external skin stay flexible and elastic — declines starting at the age of 18! Elastin helps skin that doesn't "bounce back" due to gravity, stretching, and pulling. At Cosmetic Skin & Laser Center, we have the best solutions to tighten aging skin. So when seeking "the best skin tightening treatment near me", you can be guaranteed we have a solution for you.
Ultherapy is one of the most popular treatments to firm aging skin because it's a one time treatment with no downtime – that's what makes Ultherapy unique.
What is Ultherapy?
Ultherapy is a non-invasive ultrasound treatment that tightens and lifts the skin while boosting your collagen simultaneously. This no downtime treatment helps you see a more defined jawline, overall lift, or natural looking brow lift in just one visit. Ultherapy is most commonly known as the non-surgical alternative to a facelift and this FDA-cleared technology creates a more youthful look overall.
How does Ultherapy work?
Ultherapy targets areas beneath the skin with state-of-the-art microfocused ultrasound energy, using the right temperature to support collagen regeneration. The heat energy from the applicator is aimed at different depths, affecting three layers including muscle, skin, and superficial wrinkles.
With very customizable settings, we can lift and tighten skin on the body as well as improve wrinkles on the neck and décolleté. Also when you choose to combine Ultherapy with a liquid lift, a beautiful youthful lift and glow are fulfilled. That is one of our favorite staff tricks at CSLC when we want big results with little hassle.
"Ultherapy is one of the best non-invasive tightening and lifting procedures," says Jette, expert Nurse Injector at Cosmetic Skin & Laser Center. This year, Jette decided to swap injections for Ultherapy and she couldn't be happier with the results. "I love the gradual change that goes from two weeks up until six months and the minimal downtime. It's a great refresh!" Check out her results below. 🙂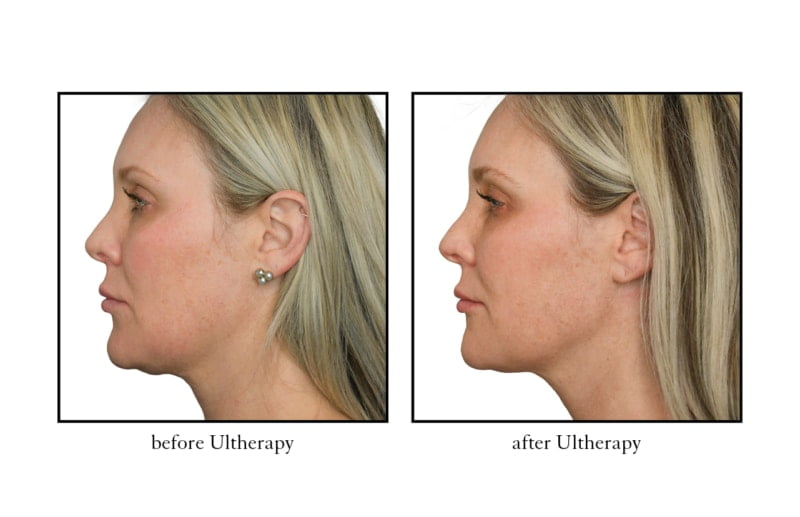 And the best news yet? Ultherapy is much more tolerable than it used to be. With CSLC's in office laughing gas, we no longer need to prescribe pain medication for treatment. This one time treatment that lasts one to two years is a mainstay treatment at CSLC and a favorite of many. Click through to book your Ultherapy treatment or complimentary consultation.